Movie Review: 'The Personal History of David Copperfield' is a delightful twist on a classic story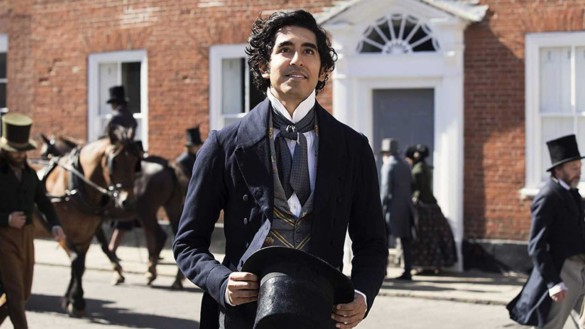 Director: Armando Iannucci
Writer: Simon Blackwell, Armando Iannucci, Charles Dickens
Stars: Dev Patel, Hugh Laurie, Tilda Swinton, Peter Capaldi, Rosalind Eleazar, Benedict Wong
Synopsis: A modern take on Charles Dickens's classic tale of a young orphan who is able to triumph over many obstacles.
Armando Iannucci's The Personal History of David Copperfield uses its distinctive storytelling and colorblind casting to put a unique spin on a Charles Dickens' classic. Even with its diverse cast and modern twists, the film is unmistakably Dickensian. It's not as dark and depressing as many of Dickens' books. Instead, it's a mostly bright and quirky story that follows the life of one man – David Copperfield (Dev Patel) – from his childhood onwards.
The plot of this film, like many stories written by Dickens, is extensive. It's a semi-autobiographical story featuring a young man, David Copperfield, who has to struggle to survive after losing his parents. Along the way, he meets a variety of strange and interesting characters -some good, some not so good- who all affect his life. David's ability to adapt to any situation and to mimic the people around him, even changing his name to what they prefer, is his greatest asset and what makes this story interesting.
Dev Patel does a fantastic job leading this film, and he alone should be enough to convince anyone to give this film a shot. The entire ensemble is outstanding, featuring everyone from Doctor Who to Dr. House. In the cast, we have two Academy Award winners, multiple Golden Globe winners and nominees, and a handful of BAFTA Film Award recipients. The decision to go with colorblind casting was a brilliant one and something that should be done in more films. Casting the actor based on if they'd be right for the role instead of if they "are similar to the perceived idea of what the character should look like" is something that should be much more common. Standouts in the cast were Tilda Swinton and Hugh Laurie as Betsey Trotwood and Mr. Dick, Rosalind Eleazar as Agnes, and Peter Capaldi as Mr. Micawber.
In addition to the cast, another positive the film had was how it told the story. Dev Patel narrates the film as adult David Copperfield and tells the story of his life while his younger self is experiencing it. During these narrations, the scene changes are done through projections on walls, David crouching down to talk to the child version of himself, and other methods. It was an exciting way to keep the story moving and emphasize the journey of the main character.
There isn't much negative criticism to give The Personal History of David Copperfield. Nearly all complaints have been about the casting or that the story is complicated, and neither of those criticisms should prevent you from seeing the film. If you are familiar with any of Charles Dickens' books, you know that the plot is going to be convoluted; that's just his style. If you have an issue with non-white actors being cast in an adaptation of a 19th-century book, then you have more significant problems to sort out. The only negative this film has are some of the characters are unlikable, and the title is a little long, but overall, it's a great movie. It's not entirely accurate to the book, so be aware of that if you are a fan of the novel or are trying to skip reading it for school.
The Personal History of David Copperfield is a beautiful adaptation of Charles Dickens' cherished work. It tells the story of a man who finds himself through life's ups and downs. It's a film everyone should consider watching., and I'm interested to see if it gets any buzz come awards season.
Grade: A