Podcast: Elvis / Top 3 Baz Luhrmann Scenes – Episode 488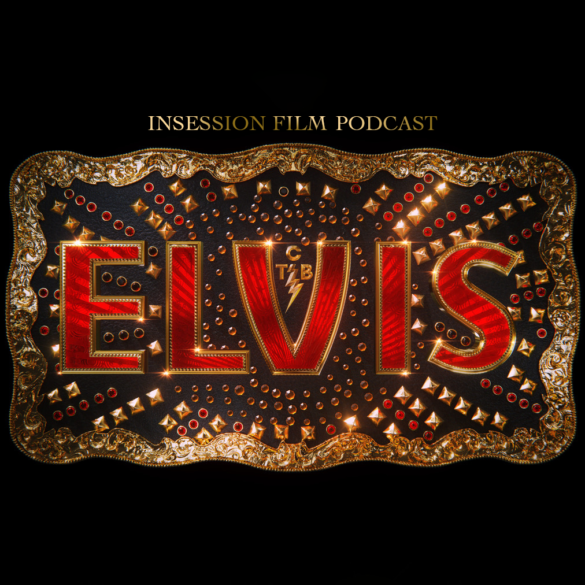 This week's episode is brought to you by Libsyn. Start your podcast today and get your first two months free when you use the code FRIEND at checkout! This episode is also brought to you by Sports Engine. Download the app today to share schedules, chat, RSVP to games and more. They are also giving us 10 Fandango codes for Minions: Rise of the Guru, so follow us on social media for your chance to win!
This week on the InSession Film Podcast, Will Mavity of Next Best Picture joins us as we discuss Elvis and our Top 3 Baz Luhrmann scenes!
First of all, a big thanks to Will for joining us once again. He's always a great guest and we had a blast talking Elvis and the Baz with him. Also, this was a nostalgic trip for JD as Baz Luhrmann was our first ever Movie Series back in 2013. It was a great time, but as is the case with Luhrmann, he took quite some time in between The Great Gatsby and Elvis. This was his first film since Gatsby in 2013, so we haven't had a chance to talk about him since our inaugural year. Despite how you feel about The Baz, you'll at least hear some passion on this show and hopefully that makes for some fun listening.
On that note, check out this week's show and let us know what you think in the comment section. Thanks for listening and for supporting the InSession Film Podcast!
– Movie Review: Elvis (6:21)
Director: Baz Luhrmann
Writers: Baz Luhrmann, Sam Bromell, Craig Pearce, Jeremy Doner
Stars: Austin Butler, Tom Hanks
– Notes / Discussion (1:22:48)
This week for our break segment, we had to talk about Ryan and Jay's review of The Counselor on their most recent Extra Film episode given their response to it. Long time listener's of the podcast will know that JD is not a fan of that movie at all, and Brendan isn't quite as fond of it either. So it made for an interesting conversation as we're all over the place on that film. We also had to take some time to say the biggest "thank you" we ever could This last week we crossed over 1,000,000 downloads and we could not be more grateful to everyone who's listened and supported us through the years.
RELATED: Listen to Episode 12 of the InSession Film Podcast where we discussed The Great Gatsby!
– Top 3 Baz Luhrmann Scenes (1:36:53)
Baz Luhrmann is one of the most unique filmmakers working today. His movies may lack narrative coherency at times, but there's no denying his visual and creative flair. He uses every tool imaginable to make the cinematic experience engaging and riveting. He's only done six movies over the course of thirty years, but because of his creative lens, there's plenty of great moments to choose from. And as we noted above, he's a filmmaker that we've come to adore and is even a little nostalgic for us, so this was an especially fun exercise. That said, what would be your top 3?
Show Sponsor: First Time Watchers Podcast
– Music
Hound Dog – Austin Butler
Young and Beautiful – Lana Del Ray
The Return of the Eagle – Atli Örvarsson
Subscribe to our Podcasts RSS
Subscribe to our Podcasts on iTunes
Listen on Spotify
Listen on Stitcher
InSession Film Podcast – Episode 488
Next week on the show:
Review: Good Luck to You, Leo Grande
Top 5: Movies of 2022 (so far)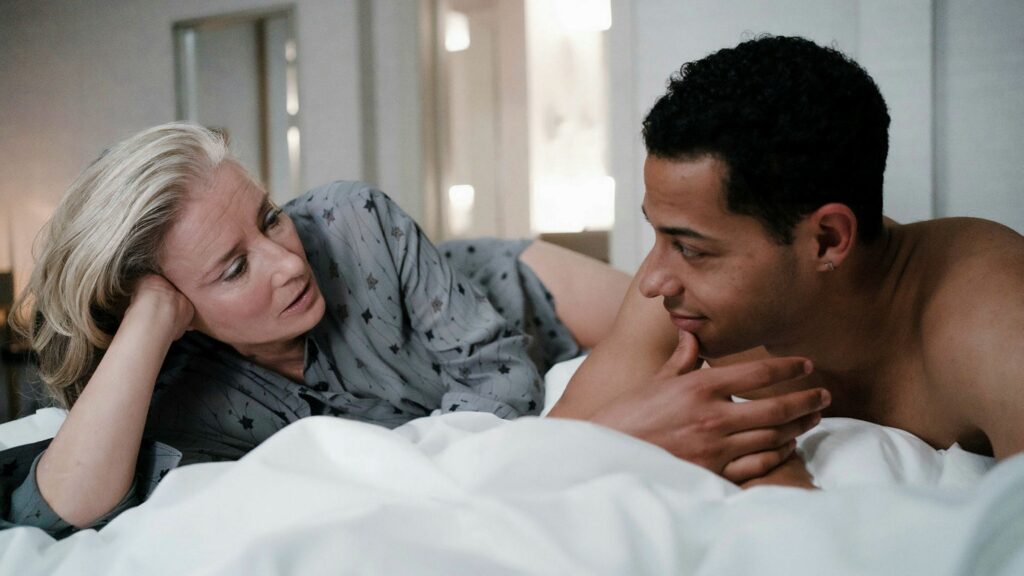 Help Support The InSession Film Podcast
If you want to help support us, there are several ways you can help us and we'd absolutely appreciate it. Every penny goes directly back into supporting the show and we are truly honored and grateful. Thanks for your support and for listening to the InSession Film Podcast!
VISIT OUR DONATE PAGE HERE