List: Top 3 Baz Luhrmann Scenes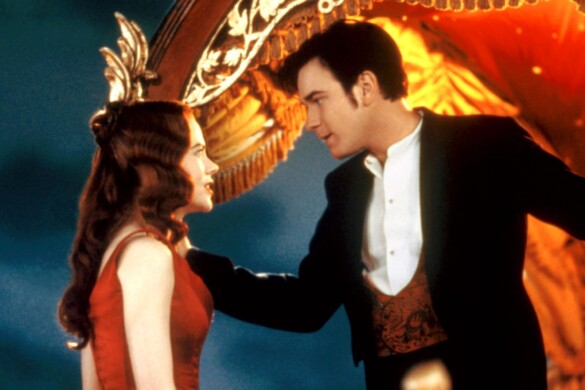 This week on Episode 488 of the InSession Film Podcast, inspired by our review of Elvis, we discuss our favorite Baz Luhrmann scenes. Luhrmann is one of the most unique filmmakers working today. His movies may lack narrative coherency at times, but there's no denying his visual and creative flair. He uses every tool imaginable to make the cinematic experience engaging and riveting. He's only done six movies over the course of thirty years, but because of his creative lens, there's plenty of great moments to choose from. And as we noted above, he's a filmmaker that we've come to adore and is even a little nostalgic for us, so this was an especially fun exercise. That said, here are our lists:
(Note: Please keep in mind that we each had different criteria for our selections)
JD
1) Elephant Medley – Moulin Rouge!
2) I'm Kissing You – Romeo & Juliet
3) Gatsby Meets Daisy / "Young & Beautiful" Scene – The Great Gatsby
Brendan
1) Prepping for Tea – The Great Gatsby
2) Opening Prologue – Romeo & Juliet
3) Final Dance Scene – Strictly Ballroom
Will
1) El tango de Roxanne – Moulin Rouge!
2) Finale – The Great Gatsby
3) First Immersion Into Night Club – Moulin Rouge!
Honorable Mentions (Combined)
Various scenes and moments from Strictly Ballroom, Romeo & Juliet, Moulin Rouge!, The Great Gatsby and Elvis
Hopefully you guys enjoyed our lists and if you agree or disagree with us, let us know in the comment section below. There are certainly many more revenge movies that are eligible for your lists. That being said, what would be your Top 3? Leave a comment in the comment section or email us at insessionfilm@gmail.com.
For the entire podcast, click here or listen below.
For more lists done by the InSession Film crew and other guests, be sure see our Top 3 Movie Lists page.