Podcast: Batman / Batman Returns – Episode 393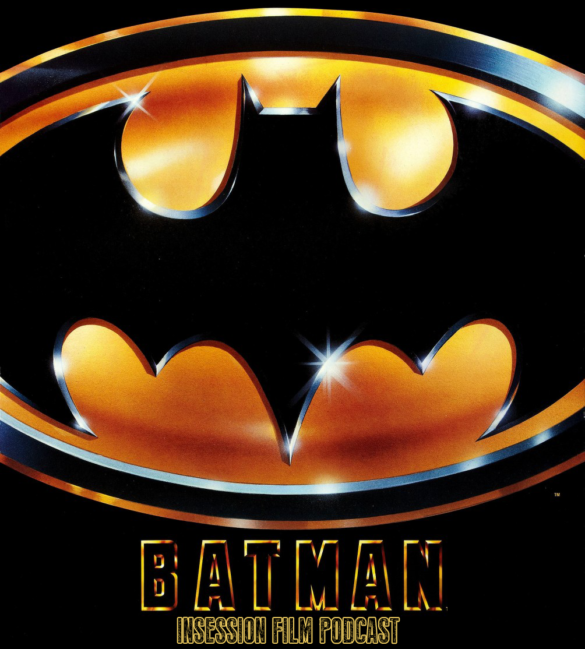 This week's episode is brought to you by StoryWorth. Sign up now and get $10 off your first order!
This week on the InSession Film Podcast, we round out the summer movie season by discussing a pair of Tim Burton films in Batman and Batman Returns! Plus, a few thoughts on the very sad and unfortunate passing of Chadwick Boseman.
2020 has been quite the year and its whirlwinds show no sign of slowing down. It happens ever year, obviously, but the people we've lost this year from the film industry seem more poignant than usual. And more frequent. Some are expected given their age, but nothing can prepare you for what happened to Boseman. It's tragic and he will be dearly missed. On the other end of that coin though, it's the end of the summer and we felt like going out with a bang as we prepare for the fall season. Given all the Batman news we've seen recently, coupled with our review of Batman Forever last week, it just made sense to dive into the more critically acclaimed Batman films on this episode. And spoiler alert, it was a lot of fun.
On that note, check out this week's show and let us know what you think in the comment section. Thanks for listening and for supporting the InSession Film Podcast!
– Movie Review: Batman (6:10)
Director: Tim Burton
Writer: Sam Hamm, Warren Skaaren
Stars: Michael Keaton, Jack Nicholson, Kim Basinger
– Notes / Chadwick Boseman / The Game (47:37)
This week for our discussion segment, as mentioned above, we talked about Boseman's legacy and our favorite performances that he gave in his short, but excellent career. Additionally, we also spend a few minutes on David Fincher's The Game after the guys talked about it on our latest Extra Film podcast.
RELATED: Listen to Episode 387 of the InSession Film Podcast where we discussed Kelly Reichardt's First Cow!
– Movie Review: Batman Returns (1:24:45)
Director: Tim Burton
Writer: Sam Hamm, Daniel Waters
Stars: Michael Keaton, Danny DeVito, Michelle Pfeiffer
Show Sponsor: First Time Watchers Podcast
– Music
The Batman Theme – Danny Elfman
Batman Returns – Danny Elfman
The Dark Knight – Hans Zimmer
The Return of the Eagle – Atli Örvarsson
Subscribe to our Podcasts RSS
Subscribe to our Podcasts on iTunes
Listen on Spotify
Listen on Stitcher
InSession Film Podcast – Episode 393
Next week on the show:
Main Review: Mulan / Tenet
Top 3: N/A
Help Support The InSession Film Podcast
If you want to help support us, there are several ways you can help us and we'd absolutely appreciate it. Every penny goes directly back into supporting the show and we are truly honored and grateful. Thanks for your support and for listening to the InSession Film Podcast!
VISIT OUR DONATE PAGE HERE