Podcast: The Game / Tesla – Extra Film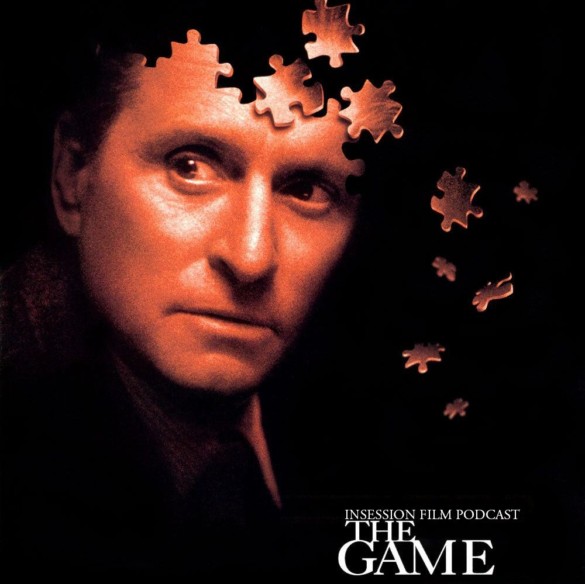 On this week's Extra Film, Ryan and Jay continue their David Fincher Movie Series with The Game, and then they review the indie biopic, Tesla.
After a wonderful review of Se7en last week, the boys dive into Fincher's follow up from 1997. With Se7en being such a success, Fincher was riding high in Hollywood, able to make whatever he wanted next. What we got was a puzzle box film about a man signing up to partake in a game that he can't control. The Game is looked upon as the most forgotten and underrated film in Fincher's career, with it also being the only film to get a good treatment from the Criterion Collection. But, as the boys start their review, it's clear they aren't big fans of the film, leading to a surprisingly negative response. It's a lot of fun listening to Ryan and Jay get frustrated with this one.
After that, the guys turn to Tesla, the lastest Sundance release from director Michael Almereyda. Following the life of Nikola Tesla, we see an unconventional look at this inventor's life with another solid lead performance from the great Ethan Hawke. While the film was trashed at Sundance, Tesla received better reviews from the Extra Film guys on this show. Though their reviews were more middle of the road, Ryan was higher on it than Jay, and it led to another interesting discussion.
Thanks for listening!
– Movie Review: The Game (3:33)
Director: David Fincher
Screenplay: John Brancato, Michael Ferris
Stars: Michael Douglas, Sean Penn, James Rebhorn, Deborah Kara Unger
– Movie Review: Tesla (47:32)
Directors: Michael Almereyda
Screenplay: Michael Almereyda
Stars: Ethan Hawke, Eve Hewson, Jim Gaffigan, Kyle MacLachlan
– Music
Jefferson Airplane – White Rabbit
Tears For Fears – Everybody Wants To Rule The World
The Return of the Eagle – Atli Örvarsson
We try to make this the best movie podcast we possibly can and we hope you enjoy them. Subscribe today on iTunes, Spotify or Stitcher, and please leave us a review on iTunes. You can also find us on Soundcloud, PlayerFM and TuneIn Radio as well. We really appreciate all your support of the InSession Film Podcast.
Subscribe to our Podcasts RSS
Subscribe to our Podcasts on iTunes
Listen on Spotify
Listen on Stitcher
The Game / Tesla– Extra Film
Mobile App
To hear this Extra Film episode and everything else we do, download our apps on the Amazon Market for Android and the Podcast Box app on IOS devices. The mobile app covers all of our main shows, bonus podcast's and everything else relating to the InSession Film Podcast. Thanks for your wonderful support and for listening to our show. It means the world to us!