Podcast: A Bag of Marbles / 6 Balloons – Extra Film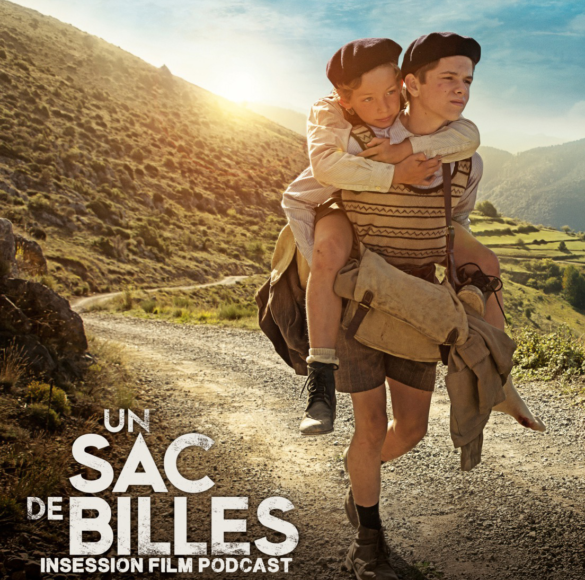 This week on the InSession Film Podcast: Extra Film segment, we discuss the French film A Bag of Marbles and also the Netflix indie 6 Balloons – in which we are joined by The Vern from Cinema Recall for that conversation.
We haven't discussed too many foreign language films yet in 2018, but the one's we have tackled have been pretty good, and A Bag of Marbles continues that trend – for reason you'll hear in our review. And as noted a couple of times the last few weeks, Netflix continues to release films that have been noteworthy on some level, but are given no marketing to back them up. 6 Balloons arguably falls under that umbrella as well and a big thanks to Vern for joining us to discuss why that may or may not be the case.
Give this episode of our Extra Film segment a listen to find out what we thought of each film! And as always let us know what you think in the comment section below. Thanks for tuning in!
– Movie Review: A Bag of Marbles (6:23)
Director: Christian Duguay
Writer: Jonathan Allouche, Christian Duguay
Stars: Dorian Le Clech, Batyste Fleurial, Patrick Bruel
– Movie Review: 6 Balloons (42:49)
Director: Marja-Lewis Ryan
Writer: Marja-Lewis Ryan
Stars: Abbi Jacobson, Dave Franco
This week's episode is brought to you by our great friends at Cinema Recall and Next Best Picture.
– Music
Love Is Madness – Thirty Seconds to Mars, Halsey
Premier Voyage – Armand Amar
The Return of the Eagle – Atli Örvarsson
We try to make this the best movie podcast we possibly can and we hope you enjoy them. Subscribe today on iTunes and Stitcher and please leave us a review on iTunes. You can also find us on Soundcloud, PlayerFM and TuneIn Radio as well. We really appreciate all your support of the InSession Film Podcast.
Subscribe to our Podcasts RSS
Subscribe to our Podcasts on iTunes
Listen on Spotify
Listen on Stitcher
A Bag of Marbles / 6 Balloons – Extra Film
Mobile App
To hear this Extra Film episode and everything else we do, download our apps on the Amazon Market for Android and the Podcast Box app on IOS devices. The mobile app covers all of our main shows, bonus podcast's and everything else relating to the InSession Film Podcast. Thanks for your wonderful support and listening to our show. It means the world to us!
Help Support The InSession Film Podcast
If you want to help support us, we would greatly app