List: Top 3 Sports Movie Matches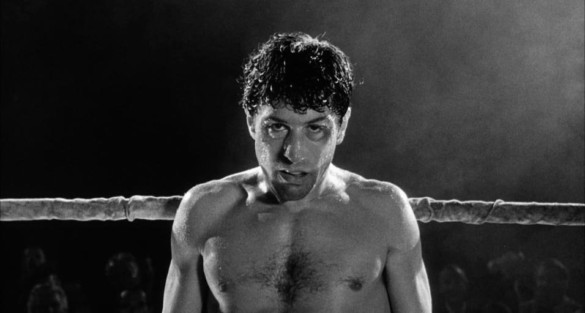 This week on Episode 241 of the InSession Film Podcast, inspired by Emma Stone and Steve Carell in Battle of the Sexes, we discussed our favorite sports movie matches. We've talked about sports movies several times in the past, but for some reason, we've never actually talked about the sports and action itself. Of course, movies are more than just aesthetics and thrill, so it makes sense that we would focus on character and emotion on other lists. However, for this list, we wanted to focus on the action and how the sports themselves amplify certain films in that genre. On that note, what sports movie matches would make your list? Here are the one's that made ours:
**Please keep in mind that we each had different criteria for our selections**
JD
1) Adonis vs "Pretty" Ricky Conlan – Creed
2) Fuji Race – Rush
3) Game vs New York Rangers – Mystery, Alaska
Brendan
1) LaMotta vs Sugar Ray – Raging Bull
2) Championship Game – Friday Night Lights
3) Game vs School Team – The Sandlot
Honorable Mentions (Combined)
Tommy vs Brendan – Warrior
Game vs Northern Virgina – Remember the Titans
Rocky vs Apollo Creed – Rocky
Game vs USSR – Miracle
Last Race – Cool Runnings
Championship Game vs Hawks – The Mighty Ducks
Final Match – The Wrestler
Game vs UK – Glory Road
Seabiscuit vs War Admiral – Seabiscuit
Hopefully you guys enjoyed our lists and if you agree or disagree with us, let us know in the comment section below. We are aware that we skipped over a ton of sports movies here, whether it be due to our criteria or the fact we haven't seen some of these films in a long time. Either way, there's a good chance you're list could be very different than what we have listed here. That being said, what would be your Top 3? Leave a comment in the comment section or email us at [email protected].
For the entire podcast, click here or listen below.
For more lists done by the InSession Film crew and other guests, be sure see our Top 3 Movie Lists page.