Podcast: Top 3 Sports Movie Scenes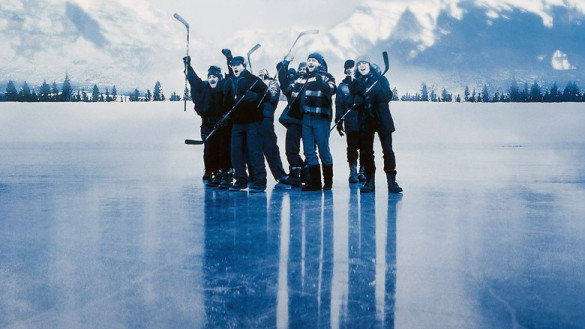 This week on the InSession Film Podcast, we discussed the latest boxing film starring Jake Gyllenhaal, Southpaw. And if you're a fan of sports movies, then you'll know there are some pretty powerful scenes in this genre, some that are uplifting and some that we just didn't see coming. We personally love sports as well as movies, so this top 3 was a lot of fun to discuss and gave us some goosebumps along the way.
That being said, what sports movie scenes would make your list? Here are the one's that made ours (Keep in mind we all have different criteria for our lists as well):
JD
1) Court Room Scene – Mystery, Alaska
2) Coach Yoast Sideline Speech – Remember the Titans
3) Ending Scene – Rocky
Brendan
1) Coach Gary Gaines Halftime Speech – Friday Night Lights
2) Casino / Hotel Scene – Warrior
3) Running with the People – Rocky II
Steve
1) Billy's Dunk – White Men Can't Jump
2) Rudy on the Field – Rudy
3) Hospital Scene with Adrian – Rocky II
Honorable Mentions (Combined)
More scenes from: Field of Dreams, Major League, Million Dollar Baby, Hoop Dreams, Miracle, Seabiscuit, Cool Runnings, Rush
Hopefully you guys enjoyed our lists and if you agree or disagree with us, let us know in the comment section below. By the time this post goes live, we've already received comments for tons of options we left on the table for this top 3. Clearly there's a lot of other movies and scenes we didn't get a chance to discuss. That being said, what would be your Top 3? Leave a comment in the comment section or email us at [email protected].
For the entire podcast, click here or listen below.
For more lists done by the InSession Film crew and other guests, be sure see our Top 3 Movie Lists page.