Podcast: Battle of the Sexes, Top 3 Sports Movie Matches – Episode 241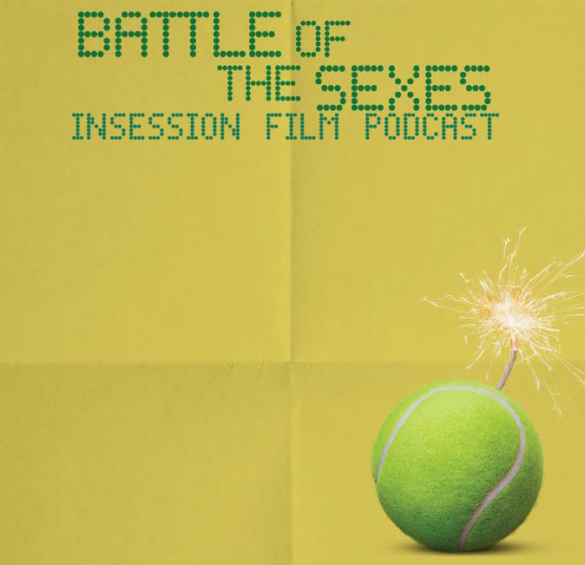 This week's episode is brought to you by Movie Pass. See unlimited movies for just $9.99 per month!
This week on the InSession Film Podcast, we review Battle of the Sexes, starring the greats Emma Stone and Steven Carell. We also discuss our Top 3 sports movie matches and some new trailers that dropped in the last few weeks.
Our great friend Nate Parsons was slated to join us on this episode, however, his wife gave birth to their baby boy – Atticus James Parsons – early last week. Congrats to Nate and his wife Vanessa, we are very happy for you. We had fun talking about sports movies in a way we haven't done before, plus it's always great to talk about Emma Stone.
On that note, check out this week's show and let us know what you think in the comment section. Thanks for listening and for supporting the InSession Film Podcast!
– Movie Review: Battle of the Sexes (5:20)
Grades
Brendan: C+
JD: B
– Top 3 Sports Movie Matches (33:42)
We've talked about sports movies several times in the past, but for some reason, we've never actually talked about the sports and action itself. Of course, movies are more than just aesthetics and thrill, so it makes sense that we would focus on character and emotion on other lists. However, for this list, we wanted to focus on the action and how the sports themselves amplify certain films in that genre. That said, what would be your top 3?
Top 3 Sponsor: First Time Watchers Podcast
RELATED: Listen to Episode 238 of the InSession Film Podcast where we discussed It!
– Trailer Talk (1:18:52)
For this edition of Trailer Talk we discuss the new-ish trailers for Annihilation, Isle of Dogs and Alicia Vikander's Tomb Raider.
– Music
If I Dare – Sara Bareilles
Lost But Won – Hans Zimmer
Really Slow Motion – Scimitar
The Return of the Eagle – Atli Örvarsson
Subscribe to our Podcasts RSS
Subscribe to our Podcasts on iTunes
Listen on Stitcher
InSession Film Podcast – Episode 241
Next week on the show:
Main Review: Blade Runner 2049
Top 3: TBD
Help Support The InSession Film Podcast
If you want to help support us, there are several ways you can help us and we'd absolutely appreciate it. Every penny goes directly back into supporting the show and we are truly honored and grateful. Thanks for your support and for listening to the InSession Film Podcast!
VISIT OUR DONATE PAGE HERE