List: Top 3 80's Sci-fi Movies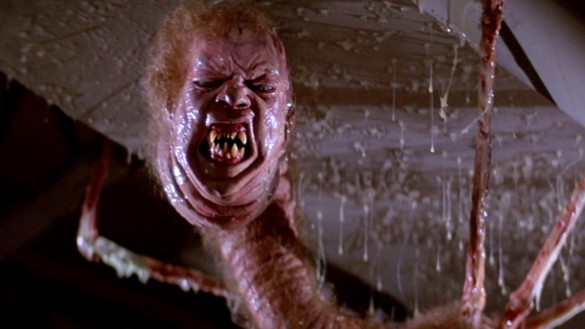 This week on Episode 291 of the InSession Film Podcast, inspired by The Predator, we discussed our favorite sci-fi films from the great ole decade of the 1980's. Not only are there some great sci-fi movies from that era, several of them are considered to be among the best films of all-time. So, this topic was arguably the most challenging we've done all year. How does one choose between The Empire Strikes Back, E.T., Blade Runner, Terminator, Aliens, Back to the Future and The Road Warrior? Or The Thing? The Abyss? Hell, even the original Predator? Man, there was some great sci-fi from that decade. That said, here are our lists:
(Note: Please keep in mind that we each had different criteria for our selections)
JD:
1) The Thing
2) Brazil
3) Predator
Brendan:
1) The Thing
2) Akira
3) The Abyss
Honorable Mentions (Combined)
Terminator, Aliens, Mad Max 2: The Road Warrior, Star Wars: The Empire Strikes Back, Star Wars: Return of the Jedi, E.T., Blade Runner, Back to the Future, Videodrome, Scanners The Fly, They Live, Ghostbusters, Star Trek IV: The Voyage Home, Star Trek II: The Wrath of Khan, Escape from New York, RoboCop, Cocoon, Tron, Flash Gordon, Spaceballs, Re-Animator, Bill & Ted's Excellent Adventure, Short Circuit
Hopefully you guys enjoyed our lists and if you agree or disagree with us, let us know in the comment section below. As noted above, the 1980's may have been *the* seminal decade for great sci-fi, and there might have been some great films we missed out on. That being said, what would be your Top 3? Leave a comment in the comment section or email us at [email protected].
For the entire podcast, click here or listen below.
For more lists done by the InSession Film crew and other guests, be sure see our Top 3 Movie Lists page.