List: Top 10 Movies of 2018 (JD Duran)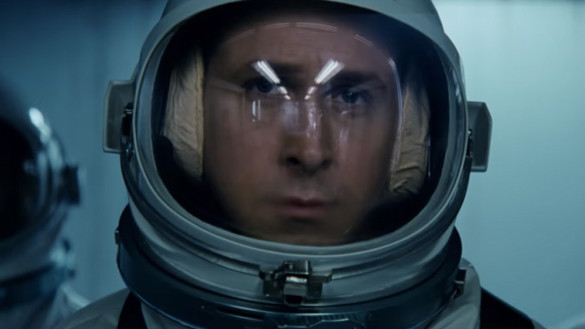 Making a Top 10 list is always a difficult challenge, but 2018 was particularly impossible for me to narrow down. I'm very much on record of saying that 2018 was maybe the best year for film yet this decade. At the very least, it was the most consistent for me. Our very first review of the year was Paddington 2, a film that may be listed below. Black Panther and Annihilation came out just a few weeks later as well. Isle of Dogs and You Were Never Really Here soon followed. Once you got to the summer we saw Avengers: Infinity War, Deadpool 2, Incredibles 2, Hereditary, American Animals, Ant-Man and the Wasp, Mission: Impossible – Fallout and BlackKklansman – all films I enjoyed to one degree or another. July was especially absurd with back to back films in Leave No Trace, Eighth Grade, Blindspotting, Won't You Be My Neighbor, Sorry to Bother You and a few others. And that momentum did not relent as we went into the fall, it was just that kind of year where from week to week we were getting films that were enjoyable on some level. I literally had 43 legit, great films that were fighting for a spot in my Top 20. It was a really deep year and it made this exercise – along with figuring out my categories for the InSession Film Awards – extremely strenuous. But it was also a lot of fun as I got to re-live so many great experiences that made 2018 a phenomenal year in terms of film.
We do encourage you to listen to Episode 308 to hear more about our picks, but as we do every year, listed here is my Top 20 of 2018. It pains me that not all of these films could be in my Top 10 (and trust me, I tried), but math is math, so what are you going to do? That being said (after the jump), let's get into it and go over my Top 10 Movies of 2018.
RELATED: JD's Top 10 Movies of 2017
10. Wildlife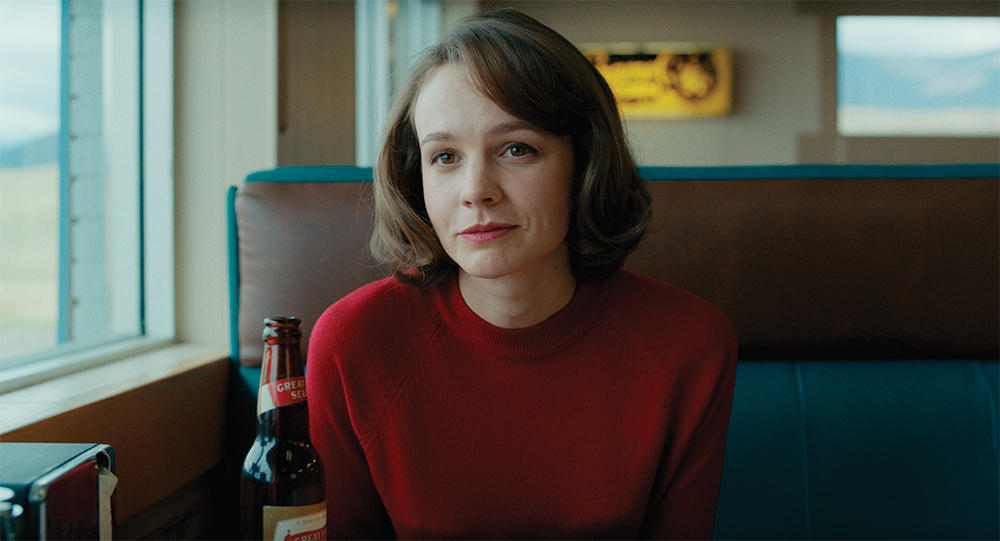 Paul Dano's direction is one of the most confident I've seen in recent years from a first-timer at the helm. His craftsmanship is assertively perspicacious and intuitive with how he moves the camera and stages every frame, his pacing is deliberately methodical, every line of dialogue has purpose, every edit has impeccable timing and he conjures three great performances to compliment his vision so immaculately. As far as directorial debut's go, it's one of the very best we've seen in recent years (which is sad to me that no one else is talking about that). Dano and Zoe Kazan's script is also written with acute precision and nuance. Its themes on pride and the lengths parents are willing to go to for financial stability – and ultimately the effects that has on your kids – is visceral and poignant by the end. Carey Mulligan gives perhaps the best performance of her career. In a stacked year for Best Actress, she's the one that stood out to me as a mother who has to simultaneously humble herself in order to be forceful and take care of her son. The vulnerabilities she displays is mesmerizing. Ed Oxenbould and Jake Gyllenhaaal are equally fantastic as well. Wildlife may not carry the importance of some other great, progressive films in 2018, but it's among the very best. Click here to listen to our full review.
9. Leave No Trace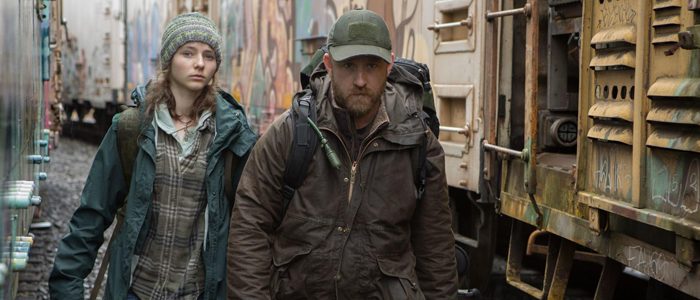 Debra Granik needs to be making movies more than once every eight years. Between Winter's Bone and now Leave No Trace, it's clear that she has a voice we need to hear more often. Leave No Trace continues to showcase Granik's innate ability to organically tell a story, with compelling characters and drama that feels lived-in, and it absolutely slayed me. The dueling perspectives of conformity between Tom and Will lead to a devastating conclusion, but one that offers empathy to both parties. The screenplay by Granik and Anne Rosellini has a lot to say about why community is important, especially for young people who are still figuring out their place in the world, but also why it's important we carry empathy for veterans and those suffering with PTSD. Ben Foster continues to be one of the best actors working today that nobody talks about in that way, and Thomasine McKenzie is a real gem. I truly hope she becomes the next Jennifer Lawrence and transforms into an actress we see a lot more of in the near future. Foster and McKenzie not only give great individual performances, but their chemistry together is stunning and it made for an emotional experience that few movies matched in 2018. Click here to listen to our full review.
8. Shoplifters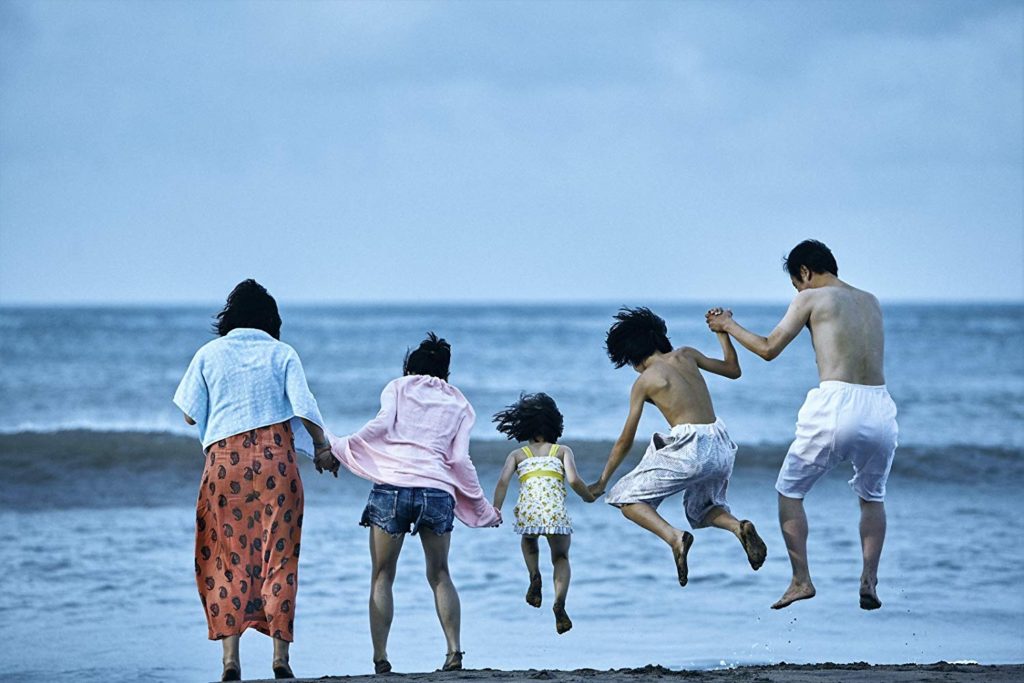 Hirokazu Kore-eda is one of my favorite directors working today and he did not disappoint with Shoplifters. Kore-eda has made a career of questioning what family means and how it defines us, and Shoplifters continues to palpably tap into that idea as we see an economically poor but warm couple take in a young girl off the streets. However, Kore-eda deconstruct that sense of security, and in a way his career, as he unveils in film's back half that this couple isn't exactly the heroes we thought they might be. Instead, they have a devious past with arduous problems of their own that morally conflict and question their true motives in "rescuing" these two young children. Of course, it wouldn't be a Kore-eda film if he didn't genuinely explore the relationships in all of that, and it's those dynamics that truly drive Shoplifters. Our main couple may have a devilish past, but they sincerely love the kids they've "adopted" and it leaves them in a weird space of desperately wanting to be parents and have some normalcy, despite their very unconventional circumstances. The results of how all of that plays out is emotionally stirring, thematically hefty and intellectually thought-provoking. Despite it being somewhat familiar for Kore-eda, he twists it in a way that's still refreshing for him and it could be his best yet. Ando Sakura gives my favorite Supporting Actress performance of 2018 and it's well deserved. Click here to listen to our full review.
7. Blindspotting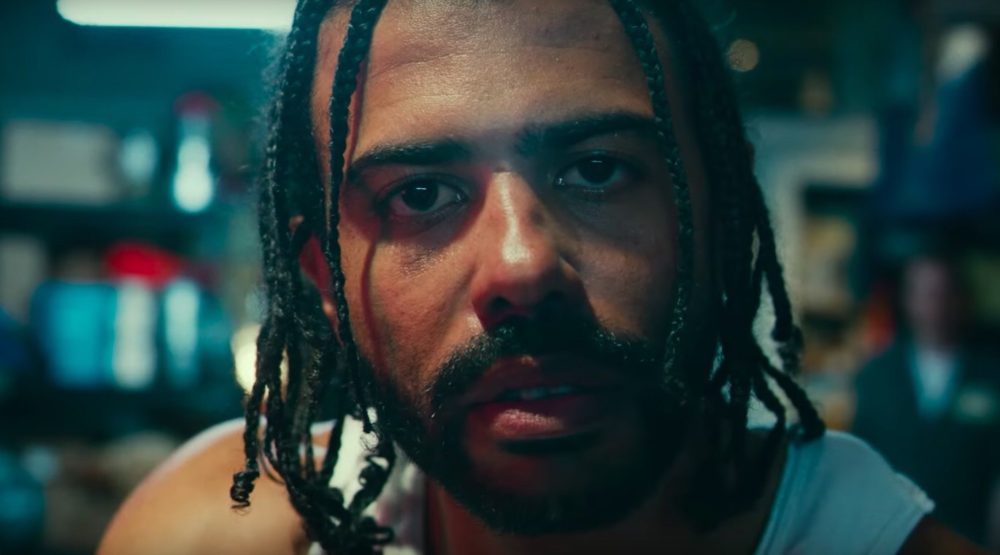 Blindspotting is one of the funniest films of 2018 while also being the most thematically potent one as well. Daveed Diggs and Rafael Casal's screenplay features smart commentary here on race in America, but what makes it unique and so attainable, is that its commentary is cleverly a natural element to the story of Miles and Colin. The film isn't interested in being something like Sorry to Bother You for example, it's more about how real people cope with the ramifications that come with systemic injustice, and the humanity that drives their actions as they attempt to live normal lives despite their reality at times seemingly being anything but acceptable. Which is why the humor that Diggs and Casal bring here is crucial, because that's how many of us actually deal with our problems in the real world – we mask our pain by indulging in what makes us feel better, and often times that's just by having a good time with our friends. The screenplay not only taps into that idea vividly, but the humor is really biting and hilarious. The salon scene, need I say more? But what's really crafty about the film, and that great screenplay, is that the humor never suffocates that commentary. The film explores gentrification, the probation system and its many flaws, police privilege, the ways news outlets portray and manipulate the narrative regarding victims of systemic abuse, and it's loaded with plentiful nuance regarding those ideas. But perhaps most importantly, I love how the film surveys male bonding and how our neighborhoods shape our ethos. To me, that's what drives Colin and Miles more than anything else, and it's really substantial where that goes in the end, as we see some conflict between Miles and Colin that demonstrate what blindspotting means in our current socio-political landscape. Daveed Diggs and Rafael Casal give easily two of the best performances of the year, and deserve Oscar nominations. Click here to listen to our full review.
6. The Favourite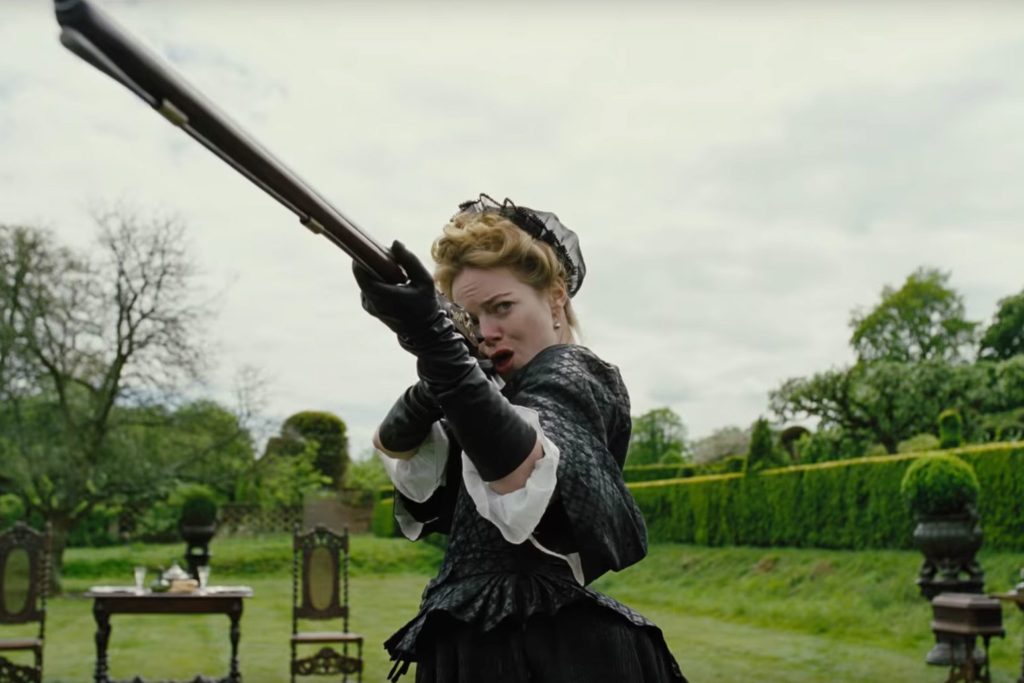 The Favourite is a wild and hilarious romp that is equal parts everything I love about Yorgos Lanthimos, but it's also quite unique and different for him as well. There's a quirky energy and tone in the first half that reminded me more of Wes Anderson than it did Lanthimos. Everything from its rousing score, to the film's lush and evocative color palette, the costuming and set design, Robbie Ryan's vibrant cinematography and fish-eye technique, the editing, the sharp and biting dialogue, it all felt more in the vein of Anderson or someone of that ilk. But then the film turns once its power dynamics are established, and Lanthimos' sensibilities and darker undertones grab hold of the film. It may be stark in its mystery and drama, but he continues to balance and implement enough humor that the struggle for power never becomes overbearing. Perhaps more importantly, the quest for power in The Favourite is grounded in women who are grappling with the long term ramifications of loss and abuse. Abigail and Lady Sarah are deplorable at times and do not shy away from engaging in deceitfulness and manipulation in order to gain an advantage, but much of that yearning for power is rooted in something beyond the simple hunger for dominance. Deborah Davis and Tony McNamara's screenplay gives us subtle insights into their past trauma's to suggest that what they are truly seeking is refuge. It's about survival and there's a poignancy that comes about and gives them sympathy, allowing for more well-rounded and richer characters. Click here to listen to our full review.
5. First Reformed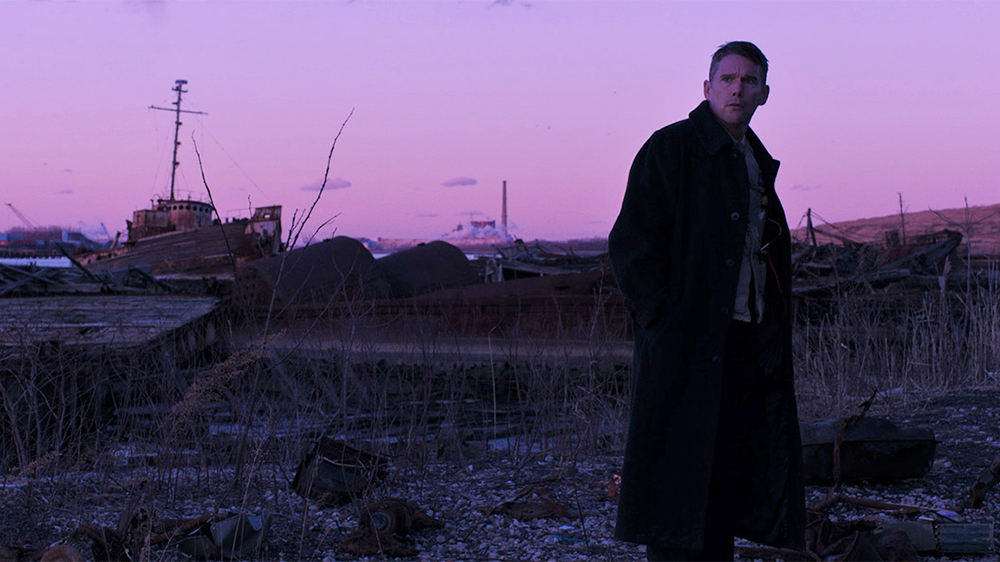 First Reformed is a much needed comeback for Paul Schrader, whose resume of recent has been less than stellar. Amplified by a career performance in Ethan Hawke, it's a fascinating film about a man (Father Toller) who struggles to maintain his faith as he sees the world around him crumble to pieces. By the end, given what he experiences, he finds himself questioning the legitimacy of faith when contemporary realities seem to distort any logical answers that faith may give him. Wondering if God will "forgive him," he becomes haunted by his tortuous spiritual journey since faith hasn't provided the answers he's seeming looking for given his life circumstances. Schrader writes a script that rivals much of his most iconic work – Taxi Driver, Raging Bull – and his direction beautifully captures that tragedy of that progression in Toller. There's a sharp meticulousness that elevates the film beyond normal conventionality and it makes sense of the twist and turns we see near the end. There's something profoundly relatable about Toller's journey here that mirrors our own search for Truth. It cannot be said enough that Hawke should win the Oscar for Best Actor. Truly a remarkable performance. Click here to listen to our full review.
4. You Were Never Really Here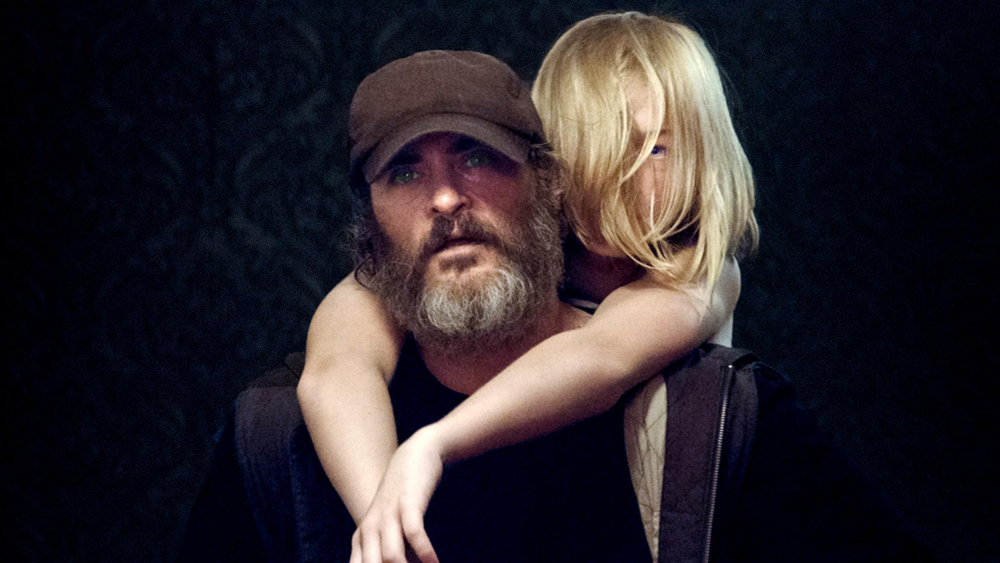 I've joked about how You Were Never Really Here is the best "superhero" film of the year, but in many ways Joe is a melancholic Avenger of sorts. Or maybe a melancholic John Wick. Either way, it's fascinating to see how this film uses PTSD, a clear psychological hurdle for Joe, and how he channels his past trauma to do something positive with it. It demonstrates, not just how effecting it is on someone's daily routines, but how it can be a motivator if harvested in a specific way. And it's really compelling to see Joe become a hero we want to root for, but his demons are weighing on him at every turn. Lynn Ramsay's sharp and exhilarating direction makes that experience even more enthralling and strikingly visceral. It also comes alive in Joaquin Poenix's performance, one of the best of his career for my money. There's something about Phoenix taps into Joe's ability to both transcend his PTSD (ie. save young women from dangerous situations) and suffer heavily from it. It makes those final moments at the diner so beautiful. The photo above perfectly captures what makes the dynamic between Joe and Nina so wonderful. Click here to listen to our full review.
3. Eighth Grade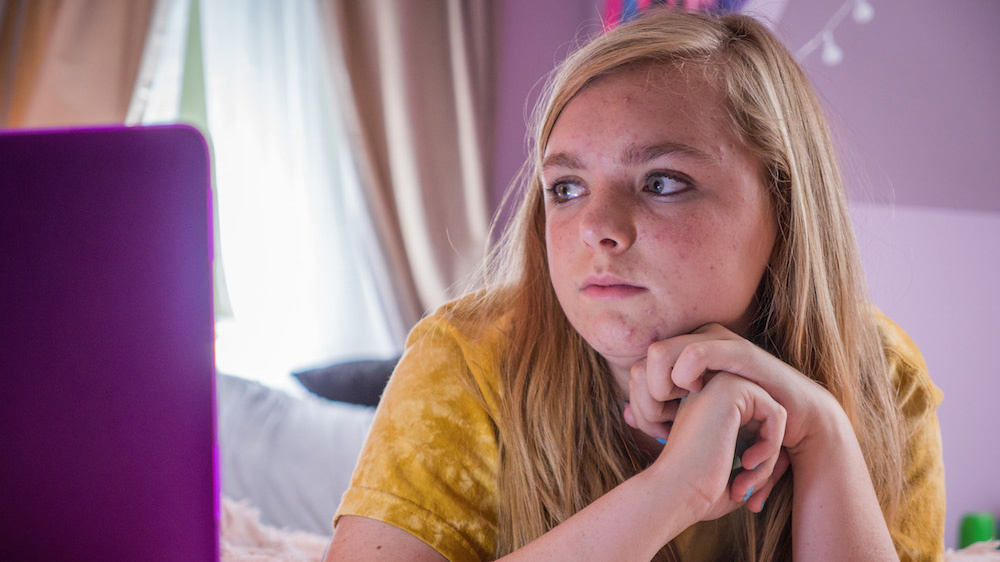 There is a lot of discuss about Bo Burnham's script for Eighth Grade (which could even be nominated for an Oscar), but it's Burnham's direction that truly propels this film perhaps more than anything else. The severe anxiety, awkwardness and tension you feel throughout isn't because of what's written on the page, it's how Burnham stages every moment and how he capture's Kayla's own anxiety that makes Eighth Grade so visceral. I've talked to death about the pool scene, but it's extraordinary how you completely sympathize with Kayla's hesitation and fear without the need for dialogue to spell it out for us. The way that camera zooms and pans to show us the pool party as she becomes smaller in the window is marvelous filmmaking. Or the horrifying car scene and how chilling that moment is as Kayla finds herself in some potential trouble. Again, it's not what's on the page that drives that scene, it's Burnham's direction. Or the camp fire scene and the emotion emulated there, yes the banter between Kayla and her dad is great, but Burnham captures it with such sincerity. There is a lot to be said about Burnham's script – it really is one of the best original screenplays of the year – but I beg and please you to no overlook his sensational direction. It's astounding that he is a first-time director. The confidence he shows, like Paul Dano, is exceptional. Elsie Fisher and Josh Hamilton give remarkable performances of their own. One of the best coming-of-age films in recent years an it's not even close. Click here to listen to our full review.
2. Roma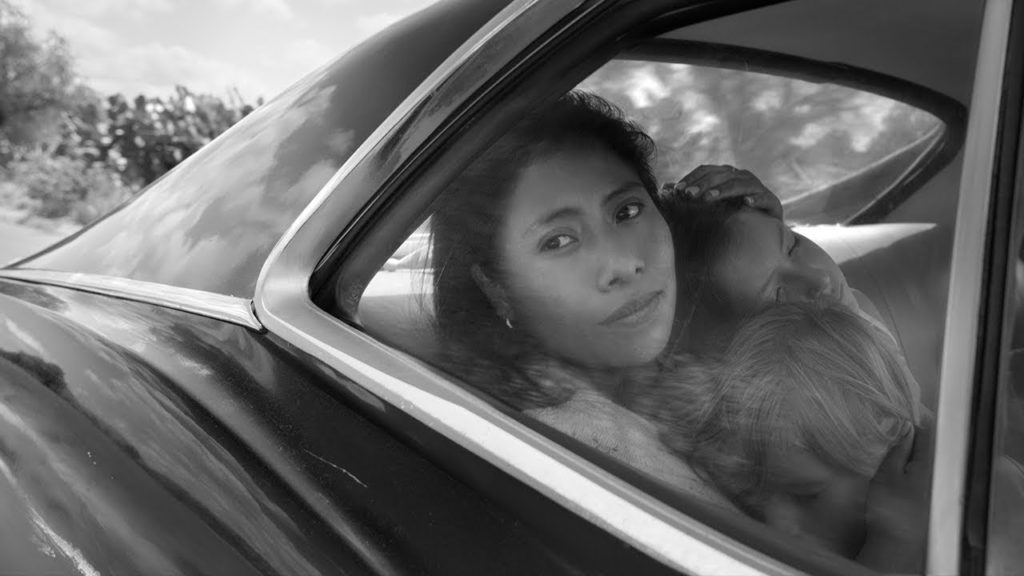 Roma is a masterpiece. It will be the film that defines 2018 in years to come. It's a personal love letter from Alfonso Cuarón to a person that he admired greatly and the beauty that comes about is no doubt reflective of his passion for her. However, it's also Cuarón looking into his past and grappling with the broader scope of who she was as an individual with problems of her own and how he may have take her for granted as result. As a child, he probably wasn't aware of her personal dwellings and so he set out to not just make a tender "thank you," but also explore her humanity and how her perseverance made his own childhood a better one. In that context, it makes Roma all the more intimate and comprehensive when you realize that Cuarón is simultaneously learning more about this person by exploring her life outside of being a maid, while recalling from his own experiences of her being another family member. You couple that with his direction and technical craftsmanship, which is immaculate in every way, and it makes for a magical experience. The cinematography, sound design, and editing is as elegant as you'd expect from Cuarón. Not enough good things can be said about Yalitza Aparicio and her performance too, a stunning performance for a non-professional. Click here to listen to our full review.
1. First Man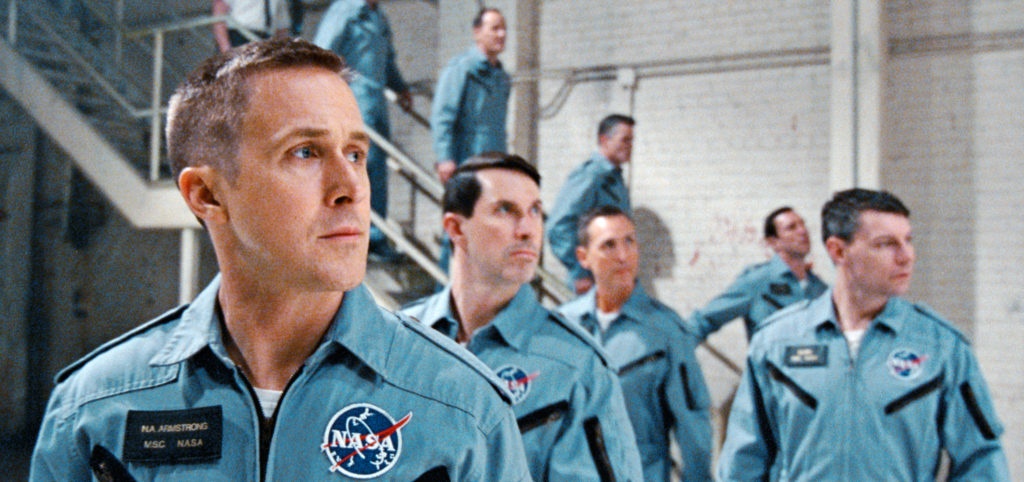 Nothing surprised me or moved me emotionally in 2018 like Damien Chazelle's First Man. There is a lot to be said about Chazelle's direction, his attention to detail, the authenticity of the production design, the re-creation of the moon landing, the sound design of the film, and just the overall immersiveness of the experience. All of that is great and it shouldn't be overlooked. But what truly moves me about First Man is how all of the NASA stuff is secondary to what the film is really about. Its first and foremost about a father attempting to grieve. I don't know about you, but I did not expect that at all, and there's so much beauty poured into Neil's journey as he attempts to do something that no parent should ever have to – cope over the loss of your own child. But here's what I find compelling about the film, Neil doesn't know how to grieve and he becomes emotionally detached from everything around him. He lashes out at friends, becomes distant from his wife and two boys, and he buries himself in his work as what seemingly looks like an attempt to get away from his personal suffering. The truth is, though, his work is actually a tangible way of his dealing with it directly. The Apollo 11 mission, one of historic proportions that will re-define the course of history, is more personal for Neil than it is scientific. It's an intimate endeavor to get closure. He went all the way to moon…to heal. There's something about the profundity of that idea that I find so emotionally arresting. I can't imagine what losing a child is like, but getting as far away as humanly possible from everything (something Neil does literally) is exactly what I do. The gesture Neil takes on the moon, with the bracelet, at the crater, is a cinematic moment that will haunt me forever. It's breathtaking. It also makes that final moment between Neil and his wife all the more brilliant in how he is finally able to connect with her again. First Man is extravagant filmmaking it every way. The craft is sharp. The story is surprising. The emotion is real. It will linger with me for a long, long time to come. And Justin Hurtitz's score…a thing of beauty. Click here to listen to our full review.
To round out my Top 20, here is the rest of my list:
11) If Beale Street Could Talk
12) The Rider
13) Won't You Be My Neighbor
14) Paddington 2
15) Cold War
16) Annihilation
17) Mission: Impossible – Fallout
18) Suspiria
19) Spider-Man: Into the Spider-Verse
20) Loveless
Let us know what you think. Do you agree or disagree? We'd like to know why. Leave a comment in the comment section below or tweet us @InSessionFilm.
To hear us discuss our InSession Film Awards and our Top 10 Best Movies of 2018, subscribe to us on iTunes, Stitcher, Soundcloud or you can listen below.
Part 1

Part 2

Download MP3
InSession Film Podcast – Episode 308 (Part 1)
InSession Film Podcast – Episode 308 (Part 2)