Back in September, I predicted that 2018 would be this decade's best cinematic run yet. Now that we've reached the end, I think I can still hold to that statement; at the very least, the year has seen the most consistent and the most thematically challenging stretch of films this decade. If 2017 saw the movies as a reflection of social and political realities, the best of 2018 only challenged those themes further, and perhaps in even more open-minded ways. Many of this year's cinema raised questions instead of directly pointing a wagging finger of shame, and perhaps we are at a time when audiences can be trusted to form their own opinions, where cinematic opacity is both crucial and essential. This is of course if you knew where to look, not counting the Bohemian Rhapsody's or the Green Book's of the world (another discussion for another time), but for every one of these unfortunate culprits a Black Panther would come in and prove otherwise, even for more commercial audiences. All of this is to say that 2018 was a very strong year for cinema, and those who feel otherwise may have more homework to do.
On Episode 308 (Part 2), we heavily dissected our Top 10 Movies of 2018 (three and a half hours equates to "heavily dissected"), but for those looking for simply a written version of those thoughts by yours truly, see below for my picks for the best films of the year; and these are facts, #FilmTwitter does not understand the concept of opinions (sarcasm folks). And much like the year's most prominent themes, we honor both cultural and genre diversity, a year that proves open-mindedness thankfully isn't dead; from daring commercial blockbusters, to the most intimate dramas, to even documentaries, there is still no such thing as film discrimination.
[divider]
RELATED: Brendan's Top 10 Movies of 2017
[divider]
10. Suspiria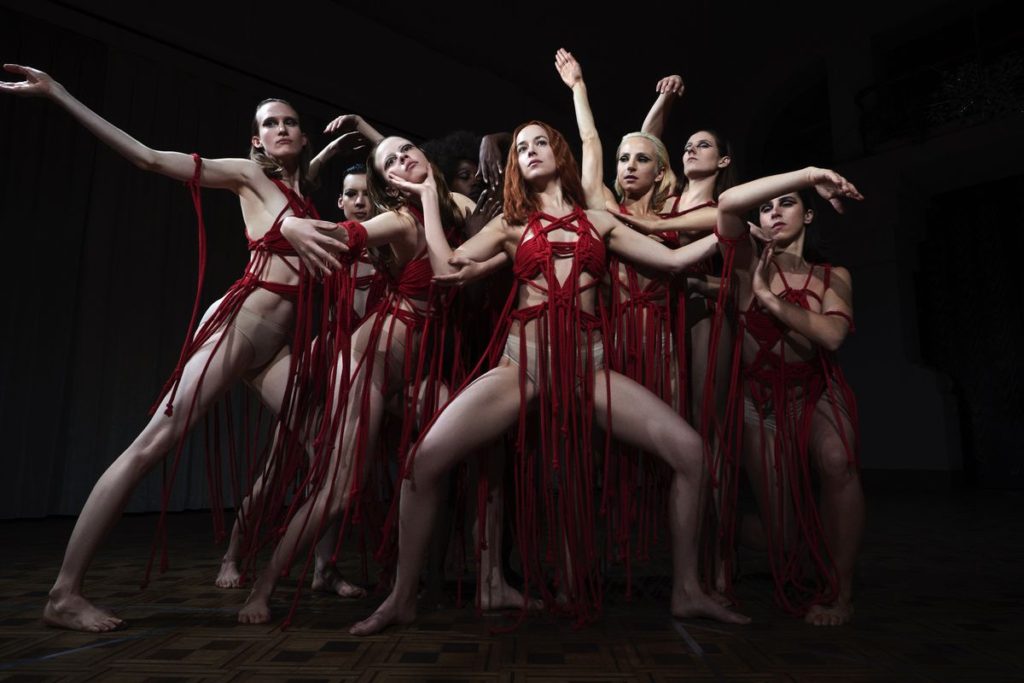 The year's most sensory experience of course comes from our most sensual director in the business. Luca Guadagnino follows up his boyhood romance Call Me by Your Name with this social nightmare of a film, and a wildly unique interpretation of Dario Argento's 1977 giallo classic. Taking place in 1977 Berlin, at the height of the German Autumn and the Red Army Faction, Suspiria functions as an interconnected tale of imperialism, emotional manipulation, and femininity, one that marries its political backdrop with witchcraft as a means of granting those their free will. Watching this coven (led by real-life chameleon Tilda Swinton) desperately attempt to govern themselves, only to arguably become inadvertent culprits of the same colonial ways they may be running away from, is both fascinating and frightening, and a complete onslaught on the senses. It may also be the most musical experience of the year, despite not being a musical, as Thom Yorke's score and original songs dance a tricky ballet in maintaining a consistent tone, even when things fly almost comedically off the rails. It may be a little too ambitious for its own good, but so are these women. Click here to listen to our full review.
[divider]
9. We the Animals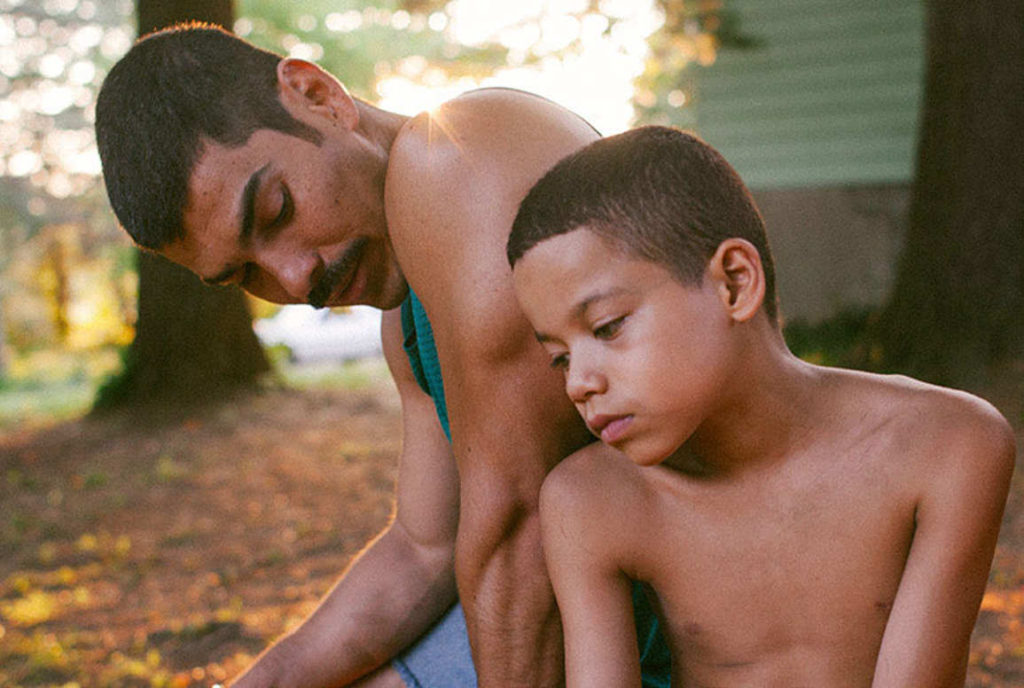 Transitioning from documentary filmmaking to your first scripted feature can sometimes be problematic, but with Jeremiah Zagar's scripted debut, I cannot recall ever seeing a documentarian tackle his first scripted feature with this much opacity. Zagar understands that children are nature's most confused beings, which makes We the Animals wildly inventive and immersive in its innocence, and a primitive and tribal visualization of family life in pastoral America. Seen through the eyes of Jonah, the youngest of a family of five on the economic fringes of rural eastern Pennsylvania (my home turf), We the Animals is seemingly more concerned with capturing a mere fragment of time in one boy's confused youth, unfolding like the scribbles of a child's secret notebook coming to life. Magical realism is a primary tactic of Zagar's, functioning as a perfect bridge into the imagination of our young hero (played beautifully by Evan Rosado), a reflection of his loving but equally flawed parents (also played wonderfully by Raul Castillo and Sheila Vand). We the Animals is at once disassociating and full of warmth, where the importance of brotherhood as that source of warmth should not be forgotten (#BodyHeat). Click here to listen to our full review.
[divider]
8. Minding the Gap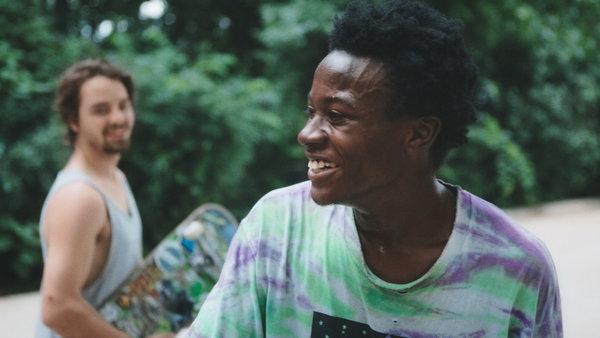 For how great 2018 was for documentaries, it only felt appropriate to have one on this Top 10 list. That may sound disingenuous on paper, but Bing Liu's Minding the Gap made for one of the better coming of age tales this year, and probably the one I most want a sequel for (Richard Linklater-style). A tale of evolving friendships, paternal abuse and neglect, and of course skateboarding, Minding the Gap is Bing Liu's attempt to dissect and visualize the effects that absent and abusive father figures have on their sons; at least two of them find ways to progress forward (using their abusive or absent fathers as an educator), while the third inherits their abusiveness, ironically becoming a father himself. Despite not being ready for it, Bing, Keire, and Zack become forced to grow up on their own terms, and it's very moving to witness, particularly the devastating final minutes which are also preceded by the best jumpcut of the year, transitioning from Zack's cruel outlook on women to Bing's face as he interviews his mother about his abusive stepfather (oof!). I would love to see these young men again, maybe a few years down the road; Hulu, you best be listening. Click here to listen to our full review.
[divider]
7. Roma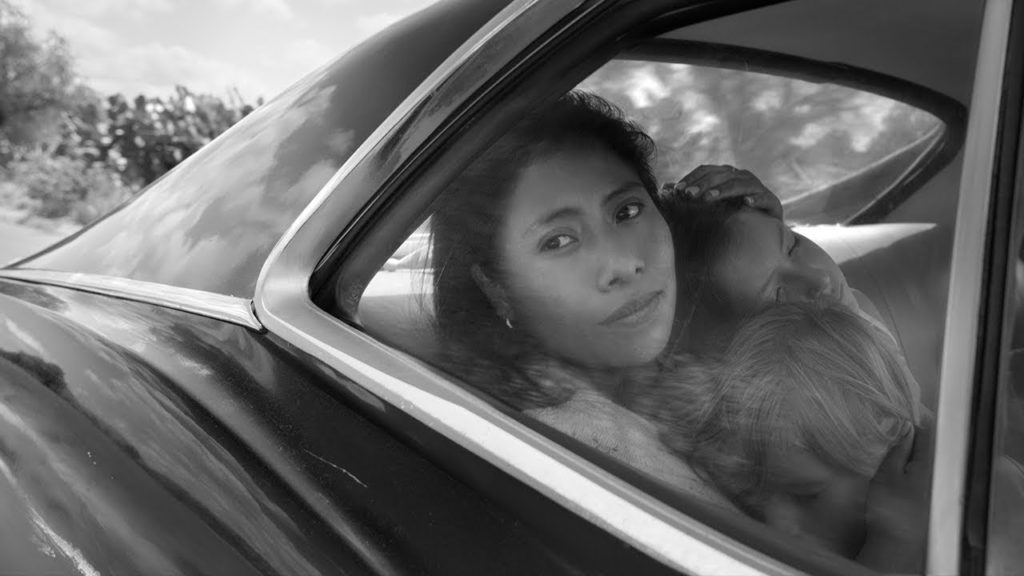 Almost everyone's favorite movie of 2018, but it's easy to see why. Inspired by his own childhood and the house servant who helped raise him (named Libo), Alfonso Cuaron's latest is a gorgeously visualized story about the people we taken for granted. In the place of Libo we have Cleo (played by teacher-turned-actress Yalitza Aparicio), as we witness a subtle and gradual arc of one becoming slowly aware of the motherly influence she has on the family she works for, and how they always viewed her as such, despite her ignorance. Cuaron's camera (acting as cinematographer himself) doesn't just move to establish a sense of place, but a sense of architecture; the house Cleo works for, the entire landscape of 1970 Mexico City, is built and orchestrated to perfection, and serves as a glorious time machine to another place. While the film may have garnered some recent controversy, claiming this not to be Cuaron's story to tell, Cuaron does a wise thing by not keeping this story too close to the chest; it's not strictly autobiographical, and serves as his interpretation of what Libo may have experienced, but more importantly the motherly qualities he always saw in her. As such, it's a beautiful tribute. Click here to listen to our full review.
[divider]
6. Annihilation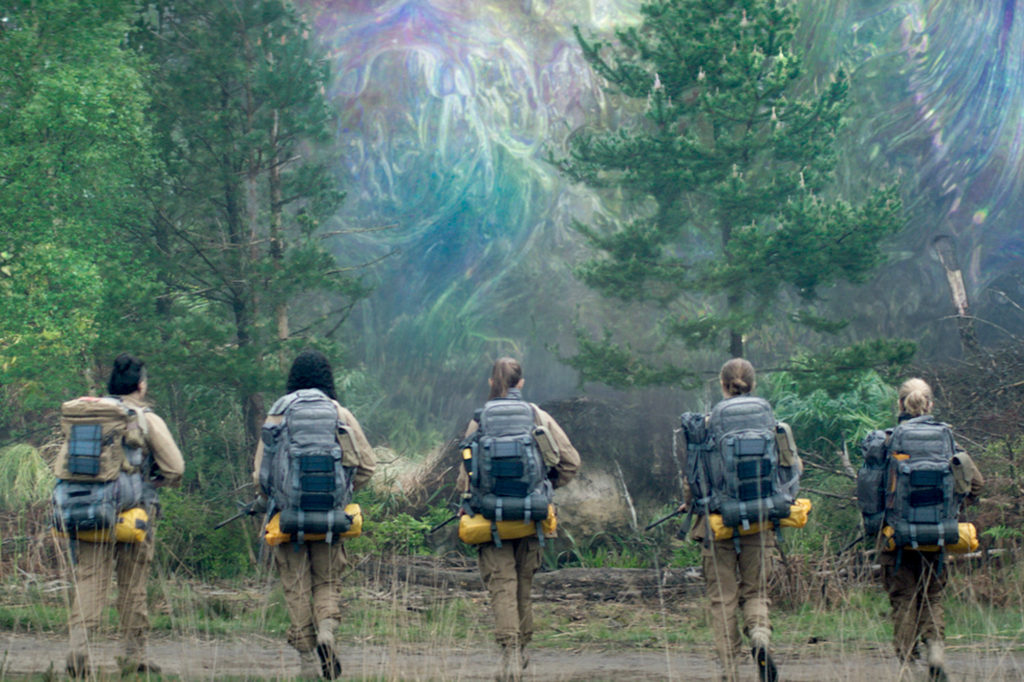 After my first viewing of Alex Garland's return to science fiction, I was a bit worried at how well it would hold up, but three viewings later the film has become even more shimmering (pun intended, duh). Annihilation feels like a different movie every time, which is my biggest criteria when looking at science fiction films, how much they continue to evolve and refract. It makes sense that Annihilation is essentially all about refraction, especially emotionally; Garland forces us to watch his film from various points of view among these female characters (not only Natalie Portman's Lena), and we soon notice how they each take their own "damaged goods" into a world that infuses them all together, becoming one. While you can centralize the film's themes any way you want, my interpretation has always found its way back to natural selection, taking place in a world that manipulates nature by morphing our inner demons together. Great sci-fi is very rewatchable, and Annihilation qualifies; it may not be quite as strong as Ex Machina, but who cares? Click here to listen to our full review.
[divider]
5. Paddington 2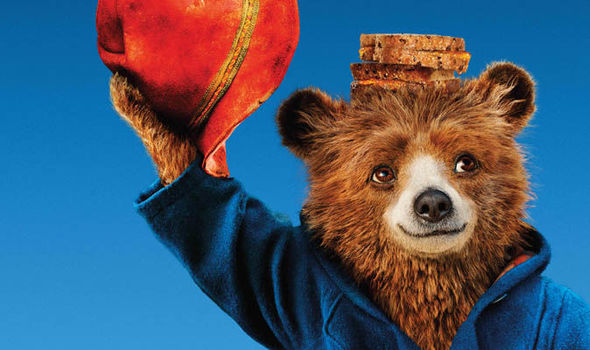 Paul King's follow-up to the surprise family hit from 2014 is a sequel so honest and sincere it should be required viewing in all elementary schools. With a refreshingly indirect handling of its themes (aka NOT treating children like they're simple-minded), King uses a loving and marmalade-obsessed Peruvian (and CGI) bear to create an allegory on cultural decency, immigration, and unemployment (the fact that the film was made during the same time as Brexit is no mere coincidence). Like a great pop-up book (perhaps one that would make Wes Anderson proud), the imagination behind Paddington 2 explodes off the screen, and so does its soul, as this is arguably the most soulful family film of the year. Paddington lives by his Aunt Lucy's motto, "If we're kind and polite, the world will be right," and its simplicity doesn't make it any less correct; his belief in kindness may not be anything new cinematically, but the ripple effect it has on his friends (especially during his absence) is both genuine and educational. Paddington himself is a furry reincarnation of Fred Rogers, so powerful that he can make even the most sensitive and selfish baddies embrace their innermost vulnerabilities, especially one Hugh Grant, who deserves a Nobel Prize for deliciously making fun of himself. Click here to listen to our full review.
[divider]
4. The Favourite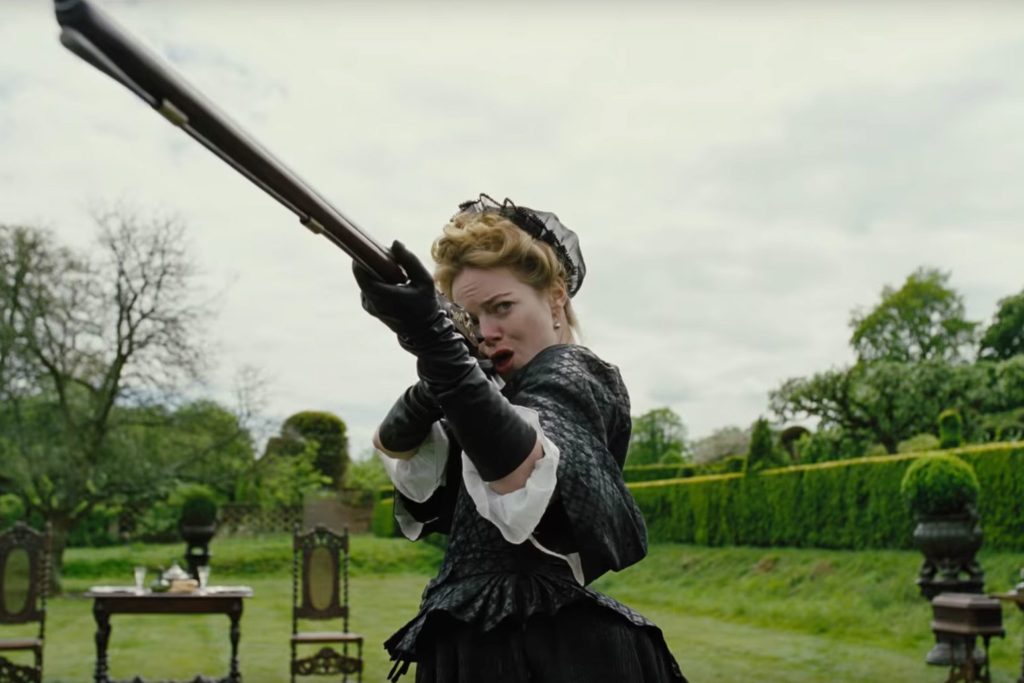 Yorgos Lanthimos' trip to 18th century England is so irreverent in its jabs at the power dynamics of high society that I half expected to see cameo appearances by the cast of Monty Python. Despite being the most consistently amusing film of 2018, The Favourite is actually a different kind of Lanthimos film; while it certainly retains the sociopathic tendencies we've come to expect from Lanthimos, we instead get a glimpse into the human and moral ambiguities of these sociopaths, a way that links their respective quests for dominance with a history of either child abuse or loss. It's a film that effortlessly blurs the line between hilarity and tragedy (William Shakespeare would be proud), but it's also rooted in a deep pity for these women, understanding how a troubled past has come to define their present. This is perhaps why Olivia Colman is such a standout, blurring that emotional line by just a subtle change in facial expression, but this doesn't take away from how great Emma Stone (probably a career-best performance) and Rachel Weisz are, as they are all so dependent on one another that it's practically a performance by a three-headed woman. And then there's Horatio the duck, who provides what just might be the most well-timed quack in all of movie history. Click here to listen to our full review.
[divider]
3. Shoplifters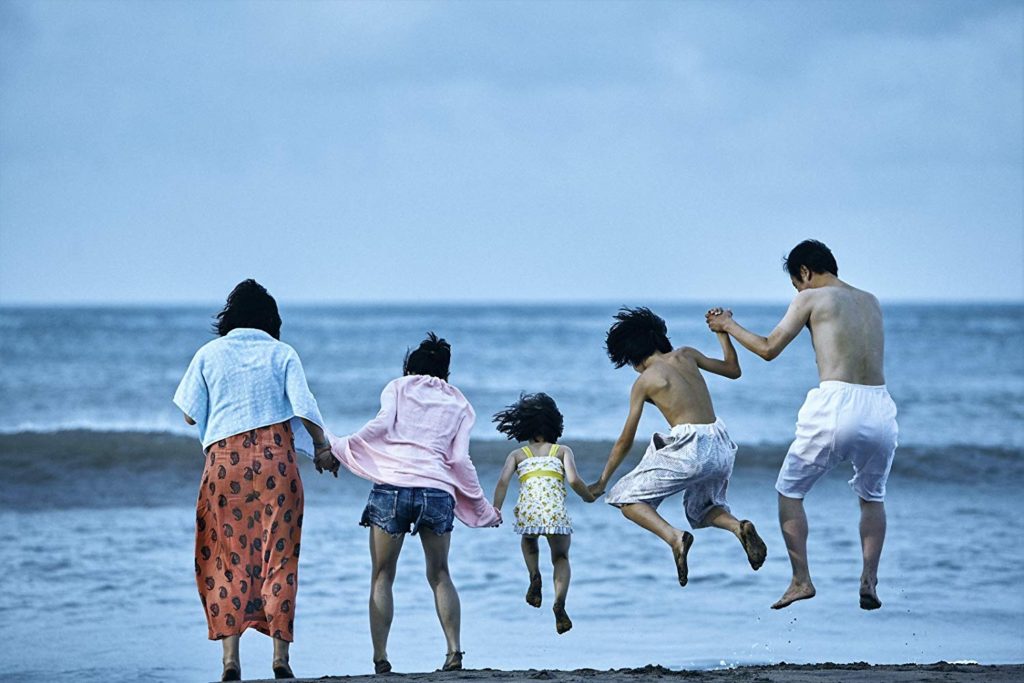 Not since Satyajit Ray introduced us to the world of Apu in Pather Panchali back in 1955 have we seen such cultural specificity on economic hardship and family, with an emotional calmness that feels heavily inspired by the Ghibli roots of Isao Takahata. In his Palme d'Or winning crime drama, Japanese auteur Hirokazu Koreeda challenges our preconceived notions on family, calmly but beautifully examining the idea of familial choice vs lineage. It's premise (about a "family" of shoplifters who take in a cold and scarred 5-year old girl left outside her home) may sound grander on the page, but Shoplifters is purely a Hirokazu Koreeda film, instilling a natural tranquility that feels like casual circumstance, as if thievery and poverty are now second-nature for this family. The best thing about Shoplifters is that Koreeda has no answers or clearly defined morals, only questions; were these familial bonds ever genuine, does a loving relationship surpass growing up in a stable environment, and was it right to bring a young girl into a family of thieves? Its stillness may feel like a chore for some viewers, but those willing to embrace its thematic challenges may come away enlightened and moved by its respective performances (Sakura Andô may just break your heart). Click here to listen to our full review.
[divider]
2. Blindspotting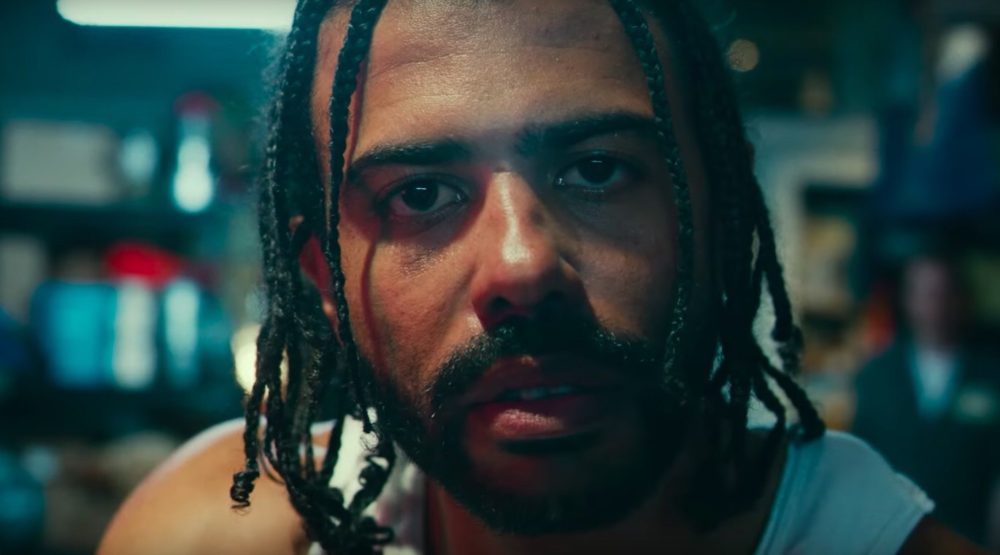 As someone who has moved around a lot, having seen many facets of gentrification, Blindspotting offered a secondary viewpoint, and even had me questioning some of my actions. By relocating as much as I have, am I inadvertently contributing to the problems around cultural ignorance resulting from the gentrifying of many big cities? It seems as if Rafael Casal and Daveed Diggs are asking us to ponder on these questions, but thankfully they don't have the answers. Blindspotting is the most socially challenging film of the year, and one that isn't afraid to emphasize the cultural contradictions even in its main characters; Colin and Miles are essentially both victims and culprits of gentrification, and their actions represent ignorance even in them. To Colin and Miles, the new Oakland is seen as too "hipster", but to these new inhabitants Colin and Miles are seen as either criminal or posers; it's a world where all demographics are caught blindspotting one another, which is a daring and refreshing way to tackle the social issues of 2018. It is also a wildly entertaining film, one of the year's funniest, and predictively the 2018 film that may age better than the rest. Click here to listen to our full review.
[divider]
1. The Rider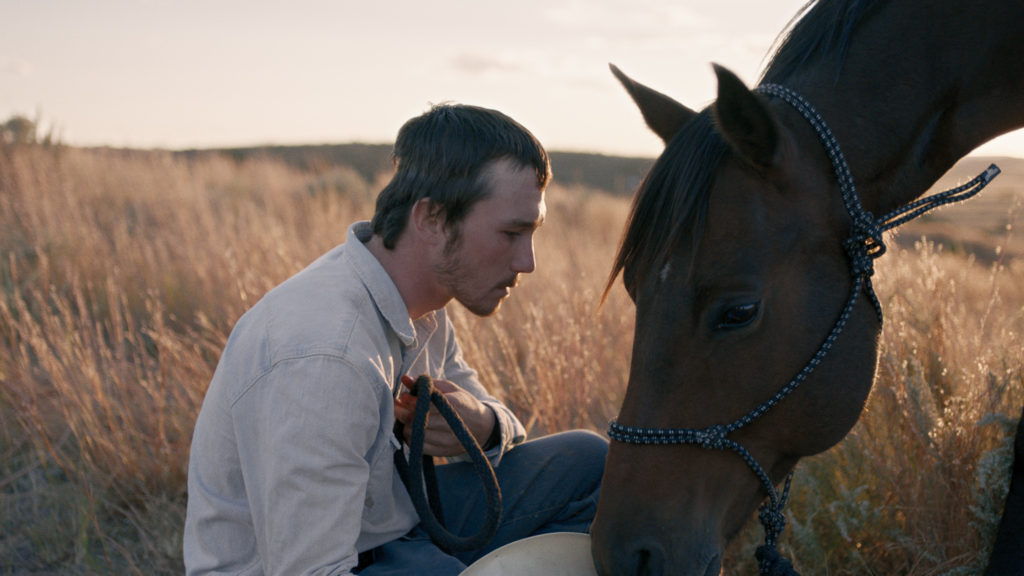 It was my favorite film of 2018 back in July, and has surprisingly remained so. The Rider is simply the most moving and authentic film I've seen in 2018, a reinterpretation of the term 'docudrama", and a seamless blend between fiction and nonfiction; nonfiction in its truths behind the scenes, but fiction as a form of catharsis, confession, and wishful thinking by its real-life characters. Chloe Zhao creates what is essentially an "alternate reality" of sorts for Brady Jandreau, a rodeo rider who in real life suffered a head injury leaving him unable to ride again (Jandreau of course plays the lead role here as a "version" of himself, in an incredible performance). Thankfully, Zhao never exploits Jandreau's rodeo riding injury for the sake of drama, but instead crafts what may have been a therapeutic experience for him, a way of coping and progressing forward, never again wallowing in self-pity. The fact that Zhao at least attempted to give Jandreau this opportunity to move on is why it may be the year's best directed film, and it makes me wonder how Brady now feels after taking part in this journey; it's entirely possible that his experience playing this part is just what he and his family needed to cope. The film is beautiful therapeutically but also aesthetically, bridging the gap between classic westerns and indie filmmaking, all the way down to Nathan Halpern's score which is a fusion of classic musical cues and swells but performed like a post-rock band. It is both a small film and an epic one, but a stunning one nonetheless. Click here to listen to our full review.
To round out my Top 20, here is the rest of my list:
11) Leave No Trace
12) Creed II
13) Wildlife
14) Eighth Grade
15) Cold War
16) Free Solo
17) First Reformed
18) Mission: Impossible – Fallout
19) Isle of Dogs
20) Can You Ever Forgive Me?
Let us know what you think. Do you agree or disagree? We'd like to know why. Leave a comment in the comment section below or tweet us @InSessionFilm.
To hear us discuss our InSession Film Awards and our Top 10 Best Movies of 2018, subscribe to us on iTunes, Stitcher, Soundcloud or you can listen below.
Part 1

Part 2

Download MP3
InSession Film Podcast – Episode 308 (Part 1)
InSession Film Podcast – Episode 308 (Part 2)