Podcast: The Rider / Disobedience – Extra Film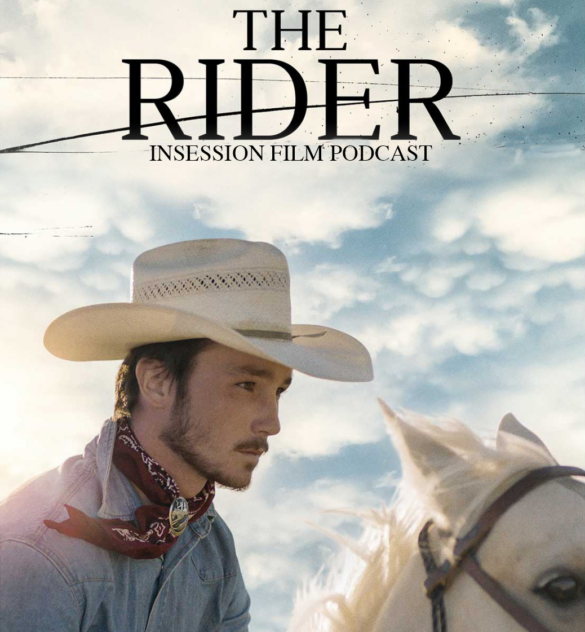 This week on the InSession Film Podcast: Extra Film segment, we discuss The Rider from director Chloé Zhao and Disobedience from director Sebastián Lelio. However, JD and Brendan were each able to see only one film, and of course it wasn't the same film. So we corralled a couple of guest to help out this week. Joining JD for The Rider was Aaron from Feelin' Film and helping out Brendan with Disobedience was Matt St. Clair from The Film Scoop Podcast.
This was a very unique Extra Film in terms of how it all lined up, but the conversations were hopefully still very good nonetheless. At least, we very much enjoyed them and we hope you do as well. Both Aaron and Matt are great guests and we appreciate them stepping up to fill in the gaps.
On that note, have fun with this week's Extra Film segment, and as always let us know what you think in the comment section below. Thanks for listening!
– Movie Review: The Rider (6:56)
Director: Chloé Zhao
Writer: Chloé Zhao
Stars: Brady Jandreau, Tim Jandreau, Lilly Jandreau
– Movie Review: Disobedience (42:11)
Director: Sebastián Lelio
Writer: Sebastián Lelio, Rebecca Lenkiewicz
Stars: Rachel Weisz, Rachel McAdams, Alessandro Nivola
This week's episode is brought to you by our great friends at Simplistic Reviews and Next Best Picture.
– Music
The Last Rider – Nathan Halpern
Beasts & Angels – Matthew Herbert
The Return of the Eagle – Atli Örvarsson
We try to make this the best movie podcast we possibly can and we hope you enjoy them. Subscribe today on iTunes and Stitcher and please leave us a review on iTunes. You can also find us on Soundcloud, PlayerFM and TuneIn Radio as well. We really appreciate all your support of the InSession Film Podcast.
Subscribe to our Podcasts RSS
Subscribe to our Podcasts on iTunes
Listen on Spotify
Listen on Stitcher
The Rider / Disobedience – Extra Film
Mobile App
To hear this Extra Film episode and everything else we do, download our apps on the Amazon Market for Android and the Podcast Box app on IOS devices. The mobile app covers all of our main shows, bonus podcast's and everything else relating to the InSession Film Podcast. Thanks for your wonderful support and listening to our show. It means the world to us!
Help Support The InSession Film Podcast
If you want to help support us, we would greatly app