Love and the systemic barriers that challenge it are again the subject matter of Barry Jenkins' latest, both a follow-up to the Oscar-winning Moonlight and an adaptation of an acclaimed James Baldwin novel that follows a girl named Tish (KiKi Layne) trying to absolve Fonny (Stephan James) — the father of her child — from a crime he didn't commit.
Even before the awards season kicks into its first gear, If Beale Street Could Talk has been the cause for much discussion, particularly for the beauty behind the camera and the potency brought forth by those in front of it. To name just one of the film's many accolades (for now, of course): Both the National Board of Review and the American Film Institute have logged this film in their Top-10 lists.
Our very own Nguyen Le was also enchanted by the film, remarking that "Whenever BEALE STREET talks, it will use words that soothe, that reassure and, most importantly, that assert love as universal, as something that will endure even if life has a habit of being influenced by the flip of a rigged coin."
Nguyen recently also had the chance to attend a roundtable session with Jenkins and talked about the film's use of colors, the casting of a Chi-Raq star (whom they are both a fan of) and a brief update on the filmmaker's forthcoming small-screen project. If Beale Street Could Talk is currently in limited release and will expand on, aptly enough, Christmas. Be sure to check it out and let us know your thoughts!
[divider]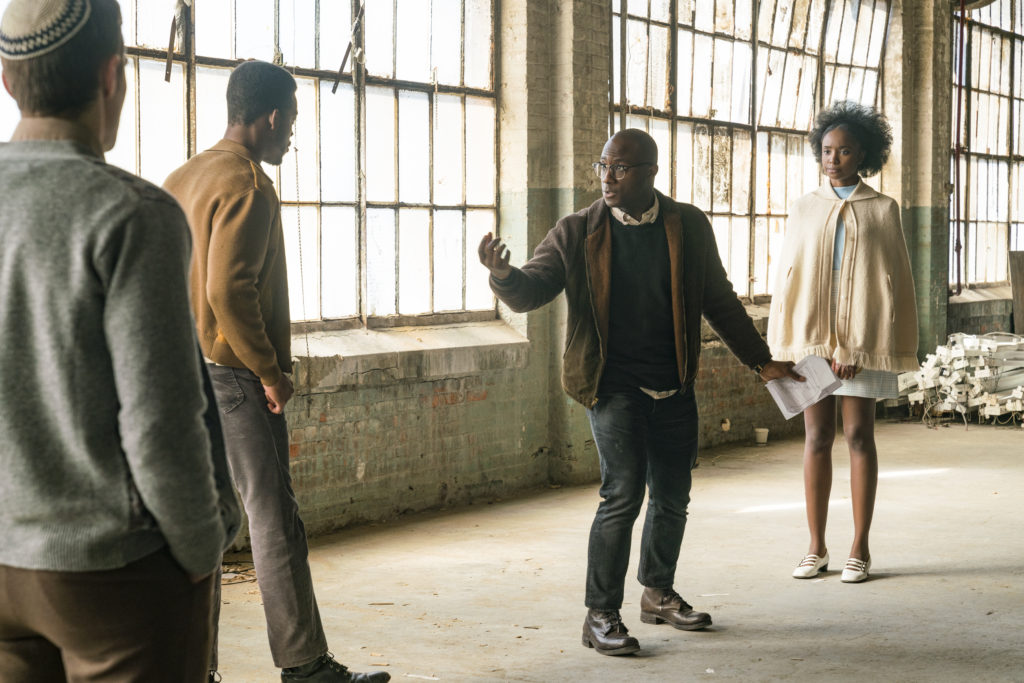 Nguyen Le from InSession Film: Since you've mentioned Wong Kar-Wai, I'd like to ask about the usage of green in the film. The color play, in general. Was it conscious? To me, when Tish is really sad there is just a little bit of green behind her, but when she's really happy we would see more and more green…
Barry Jenkins: It was conscious, but not intentional, I'd say. During the pre-production of this film, production designer Mark Friedberg, he's the only born-and-raised New Yorker on the crew so we really leaned on him. He would host these salons at his home in Brooklyn, and myself, cinematographer [James Laxton], costume designer [Caroline Eselin] and then Friedberg would sit around and pass around color swatches, reference photos… and we understood what we were doing over the course of six, seven weeks. The color schematic began to be dictated by Tish and what she was feeling, her emotions.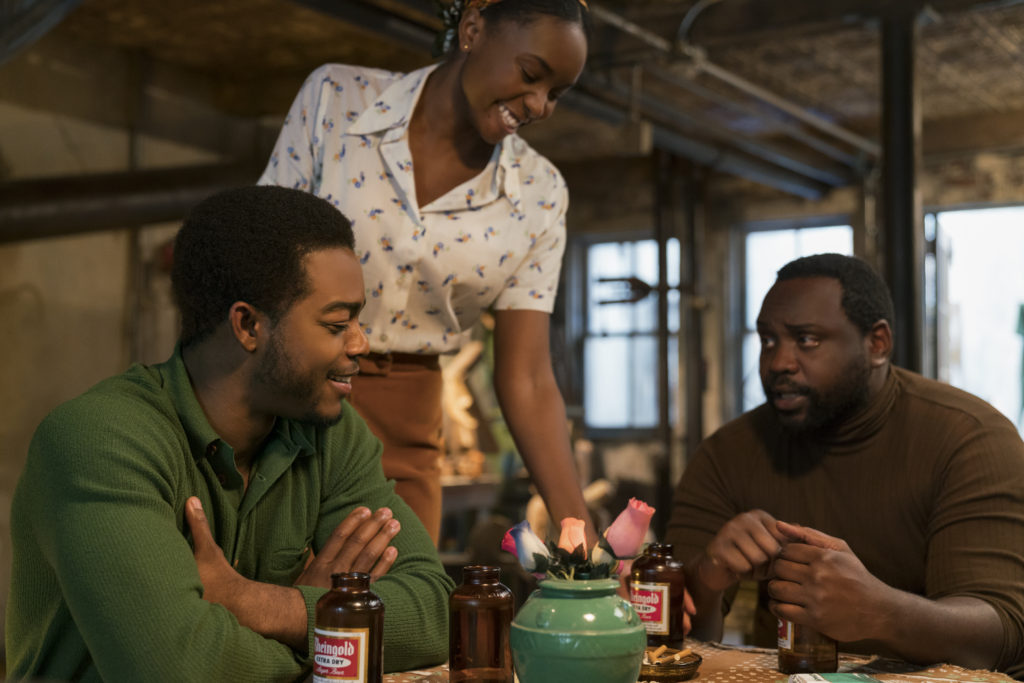 BJ: So, you're right — the color green and the color gold follow, basically, Tish's heartbeat. If we're in a moment where she's thinking of something that is a memory of happier times, of when the love between her and Fonny is not corrupted by the system, or by the world at large, [green and gold] are much more present. When the world is affecting them directly, those colors go away, and the color palette becomes darker and earthbound. The shadows rule the day and not so much the highlights.
It all kind of arose organically in a very lovely way. But I think both this one and Moonlight are meant to reflect the consciousness of the main character and so the films look the way they do because that's how Tish is feeling, that's how Chiron is feeling.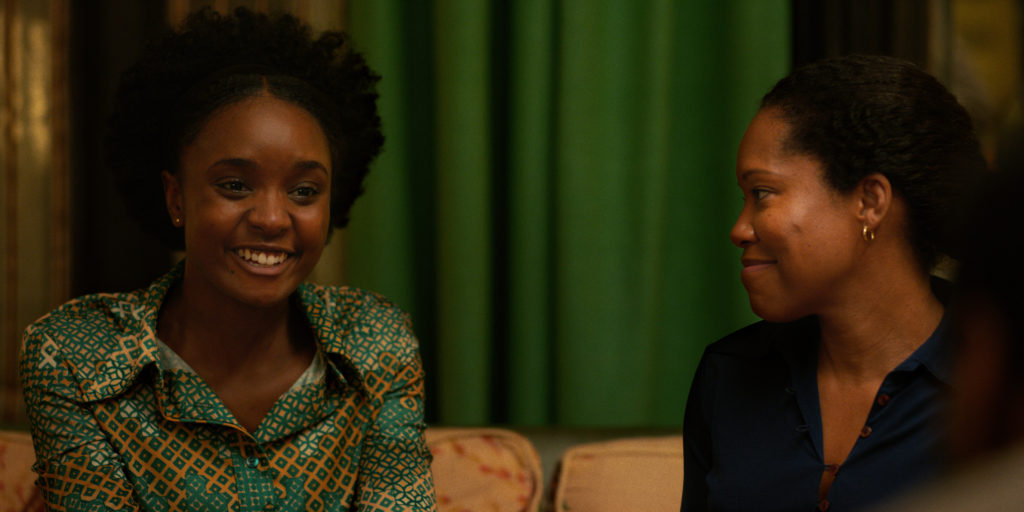 NL: I find that there's been a lot of talk about Stephan James, Regina King and Brian Tyree Henry, but not so much about Teyonah Parris…
BJ: Yeah!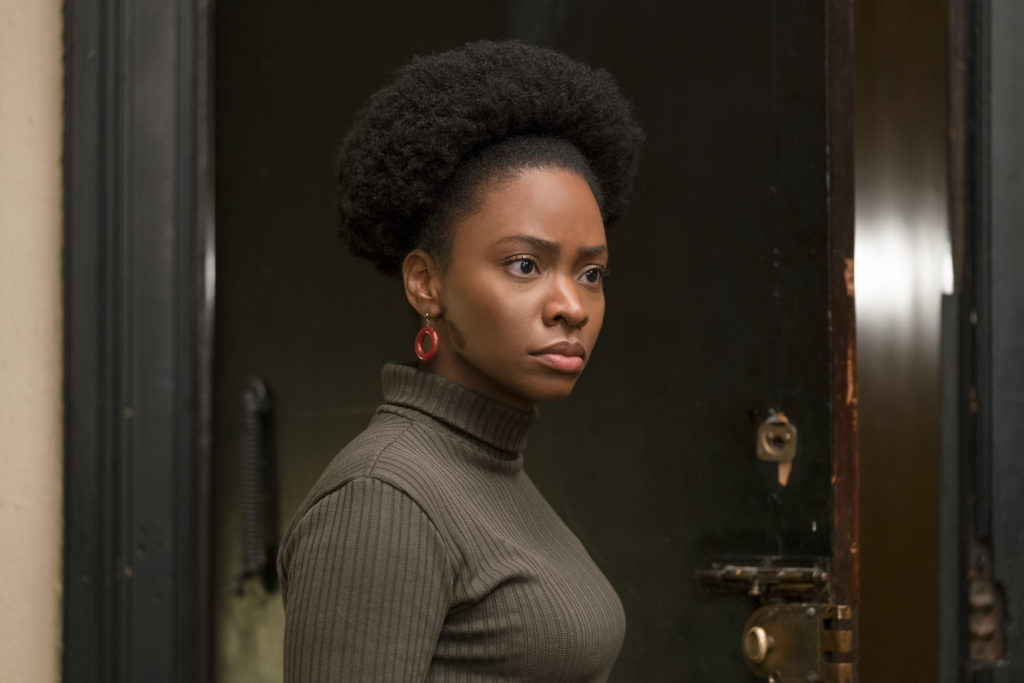 NL: What was the casting process like? How did she come to you and vice versa? She floored me in Chi-Raq!
BJ: I had seen her in Chi-Raq, and based on what she did there I thought, "This woman is perfect for the sister in Beale Street." Building Beale Street was about building families, and so I couldn't cast Teyonah until I casted KiKi. I met with Teyonah very early in the process. I knew she wasn't right for Tish — she's just not young enough — but I definitely went, "This is the big sister that we all wish we had." I also knew that even with very limited real estate she could do very, very rich work.
It was like a blessing that she was available and she wanted to do it. She's so gifted. You know, she should be the lead in so many films, and she plays like the sidekick/the sister in this film, but I think when we see the film and she's the one delivering these lines the whole crowd gets behind her — the "Big Sis" who can handle all the weight.
NL: Yes!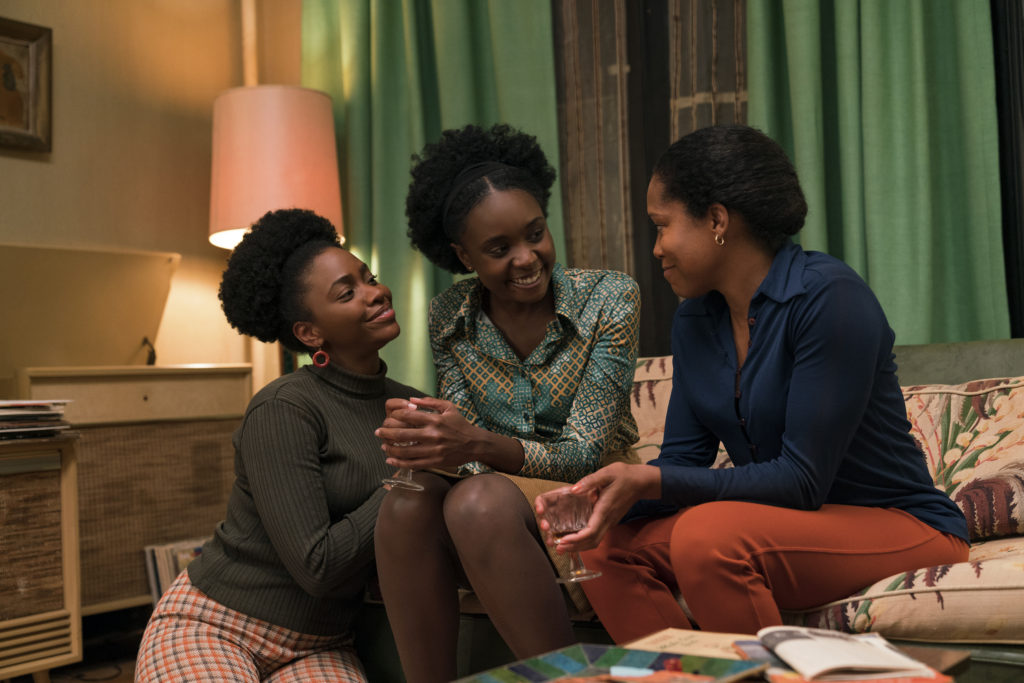 BJ: It was really fun working with her. And I'll tell you, being a man making this film — I'm not a woman, James Baldwin's not a woman — it was nice to check my directorial ego and listened to all these women. "This is what this feels like, you know?" and "I think that should be here and shouldn't be there." And I would be like, "You're right. I don't know how that feels like, so I'm gonna follow you to this place." In the scene where Teyonah's character [Ernestine] and the other sister [Adrienne, played by Ebony Obsidian] talking about the Adam's apple–
NL: I love it!
BJ: We had done that whole sequence and Teyonah pulled me aside and she was like, "But I really want to do it do it, is there a way you could isolate it so we can do it do it?" I said, "Sure." And when we did it, we got one of the biggest laughs in the whole damn film. She was awesome!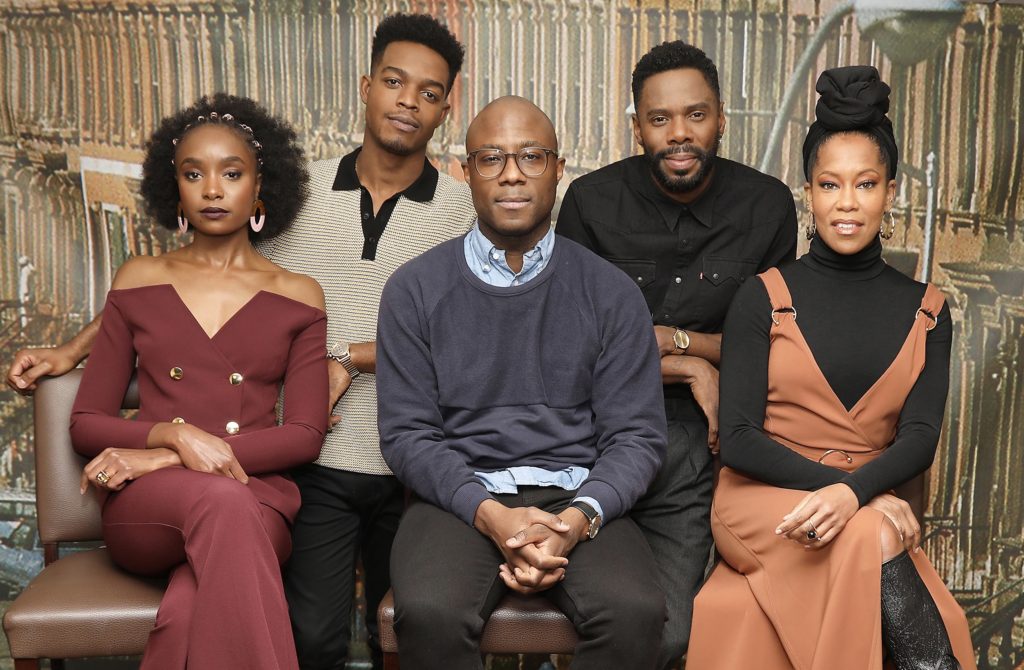 NL: Thank you. And before we go, how is The Underground Railroad* coming along?
BJ: It's going well. We got 7 out of 11 episodes.
NL: Fantastic. All the best to your upcoming projects!
*The Underground Railroad is an Amazon-backed alternate-history limited miniseries based on Colson Whitehead's novel and will follow two slaves, Cora and Caesar, who make their escape via a rail transport system. Jenkins will helm all episodes — similar to Cary Fukunaga with the first season of True Detective or Jean-Marc Vallée with Big Little Lies. The expected release date is "sometime in 2019 on Prime Video."
[divider]