Featured: Dumped! Why the months of January and February are the studios' 'dump months'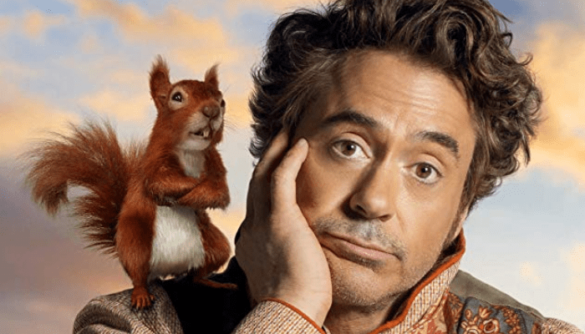 We're only a few weeks into 2020 and already there have been some real stinkers at the Box Office (yes, Dolittle and Underwater I am talking about you!). Looking at the release schedule for January and February it's hard to get excited. Aside from Birds of Prey and Sonic the Hedgehog there's very little that seems appealing. Of course, 2020 is no expectation as this is a common trend. You have probably noticed that there is a pattern of 'bad' films which are released at the start of the year, and over the years there have been many Box Office Bombs from the likes of Serenity (which only grossed $8.5 million on a budget of $25 million) to Pride and Prejudice and Zombies (which only grossed $10 million on a budget of $28 million).
These months are referred to 'Dump Months' in the industry and there's a reason why studios seem to unload all their rubbish into the theatres over this period. These are the films that the studios don't necessarily have faith in. Dolittle had been plagued with issues throughout its long and troubled production history, and reportedly because of poor test screenings the film underwent three weeks of reshoots that took place in Spring 2019. The Blake Lively film Rhythm Section has also flopped at the Box Office after facing tough competition from Bad Boys For Life. Like Dolittle, Rhythm Section also suffered from on-set woes due to Lively suffering from a hand injured which pushed back the film's release date.
With the aftermath of Christmas, people don't have much in terms of a disposal income to spend on a cinema ticket. Therefore, the bigger tentpole films will usually be scheduled for later in the year, usually in the summer months as people will have more disposable income to hand. When we consider that the average cost for a cinema ticket in the US is $9.26, and the lack of big blockbuster films being shown, is it any wonder that people struggle to depart with their money? Quick note, according to reports by the National Association of Theatre Owners (NATO) the average ticket price for 2017 was $8.97, up from $8.65 in 2016 and $8.25 in 2015. That's quite a steep climb in just a few short years.
If we look at the statistics for monthly film admissions during the months of January and February, we can see just how dire these months are. The U.K. admissions for January 2019 saw 13,711,441 admissions, which was down drastically from 2018 which saw 16,201,679 admissions. February 2019's admissions were even worse with 12,226,237 admissions compared to 16,104,240 admissions back in February 2018. The reason for the large admission numbers for 2018, was down to the release of Black Panther, which broke records at the Global Box Office.
Another contributing factor to consider is that a large portion of the cinema going public has returned back to school or college.This why when school's are on a break during the spring and summer we see an influx of animated and family friendly films, and why we see a rise in horror films being released in October. Films which have a R-Rating will tend to be released during the dump months because they're harder to market to a family audience. This year we have already seen horror flicks such as The Grudge, The Turning and Gretel & Hansel being released. The Grudge was predicted to have an opening weekend of $11-15 million but debuted at a dismal $11.4 million. The Turning hasn't fared any better, with a projected opening of $7-9 million, the film actually opened to just $7.3 million. It has gone on to make $14 million at the global box office, with a budget of $14 million, The Turning is officially declared a flop.
Sadly, if the studio doesn't deem your film worthy of being released during peak season then you're more than likely to get dumped. It's worth noting that a studio will be legally committed to releasing the movie in cinemas for a certain period of time. If a film is a real stinker then it'll be dumped in January or February, before fizzling out and being released on VoD. It's quite depressing when we consider that over the years we've seen some classic films being released in a dump month, films like Annihilation and Office Space, only for them to bomb completely.
During the dump months you are less likely to see critically praised films being released. The reason for this is that if a film is released in February, then it will take a whole year until it is eligible for the Golden Globes, Oscars, or other major awards. This is why we will often see Oscar films being released in the last few months of the year as it helps keep their film's in discussion around the Awards season. So, if you want your film to be taken a serious contender for the Oscars, make sure you release it in December when the members will begin their voting process.
We will only have to wait a little longer until normality resumes. 2020 looks to be an interesting year for the blockbuster film with the likes of A Quiet Place Part 2, and Mulan being released in March (which is only a month away!). April will see James Bond return in No Time to Die, and we'll see Black Widow starring in her solo film in May, and Wonder Woman back in action in June. So, while you patiently wait until all those come out, maybe now would be a perfect time to catch up on all those films you missed in 2019. Why bother going out in the rain and snow to see Dolittle, when you can watch the likes of Jessie Buckley singing her heart out in Wild Rose?