List: Top 10 Movies of the Decade (2010-2019)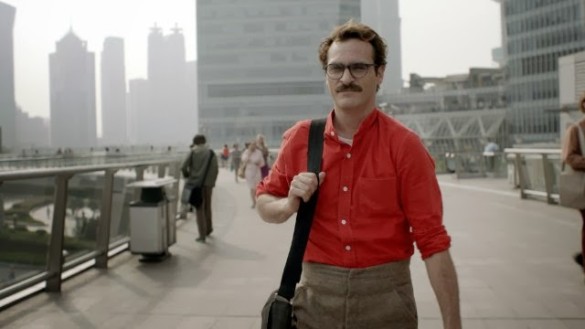 This week on Episode 363 of the InSession Film Podcast, we discussed our Top 10 Movies of the 2010s! It was a fantastic decade for film, so narrowing down this list to just 10 films, or even 20 if we're including honorable mentions, was no easy task. We spent countless hours dissecting our year-end lists attempting to piece together the perfect Top 10 for the 2010s. Hopefully we didn't disappoint!
Here are the movies that made our lists. Be sure to listen to the show to hear more about our love for these films and why they ultimately made the cut.
JD
1) The Tree of Life
2) Inside Llewyn Davis
3) The Master
4) The Social Network
5) Her
6) Inside Out
7) Boyhood
8) Midnight Special
9) First Man
10) Lady Bird
11) The Wind Rises
12) Little Women
13) La La Land
14) Get Out
15) Arrival
16) Ex Machina
17) Parasite
18) The Florida Project
19) Moonlight
20) Roma
Brendan
1) The Master
2) Her
3) The Tale of Princess Kaguya
4) Everybody Wants Some!!
5) Amour
6) The Handmaiden
7) The Florida Project
8) Drive
9) The Social Network
10) Faces Places
11) Spring Breakers
12) Boyhood
13) The Tree of Life
14) The Wind Rises
15) The Witch
16) Ex Machina
17) Inside Out
18) Before Midnight
19) The Grand Budapest Hotel
20) Inherent Vice
Hopefully you guys enjoyed our lists and if you agree or disagree with us, let us know in the comment section below. Clearly there are tons of other contenders that battled for our lists, that just missed out. That being said, what would be your Top 10? Leave a comment in the comment section or email us at [email protected].
For the entire podcast, click here or listen below.
For more lists done by the InSession Film crew and other guests, be sure see our Top 3 Movie Lists page.