Movie Review: 'The Rhythm Section' sees Blake Lively executing a mostly enjoyable changing of the spy station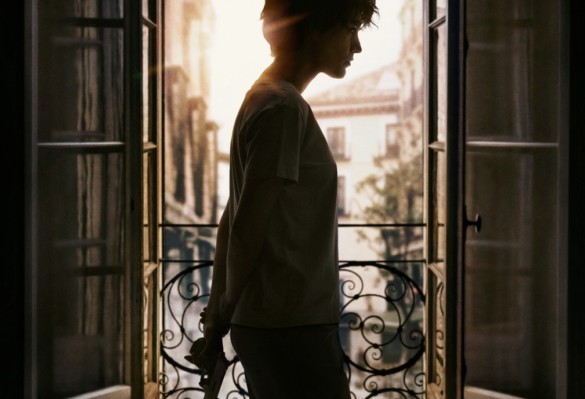 Director: Reed Morano
Writer: Mark Burnell (also based on his novel)
Stars: Blake Lively, Jude Law, Sterling K. Brown, Raza Jaffrey, Daniel Mays, Max Casella, Richard Brake
Synopsis: A woman seeks revenge against those who orchestrated a plane crash that killed her family.
The heart is where love is, but there may be times something else gets to be the resident. For Stephanie Patrick (Blake Lively), it is sorrow, perhaps of the gravest kind as well as she is the only family member left; her mom, dad, sister and brother were among the 200-plus passengers on a flight that crashed into the Atlantic. And it has always been an accident — until it no longer is.
The bombshell, delivered to Stephanie by visiting freelance journalist Keith Proctor (Raza Jaffrey) and thankfully — as constructed by writer Mark Burnell, who adapted this from his own novel — without the "some tail for details" follow-up (someone call Richard Jewell), is undoubtedly the inciting incident of The Rhythm Section. Reed Morano's third feature is a refreshing and thrilling clandestine revenge piece that can definitely hang with Nikita and Hanna, even when its steps are often marked with dissonances.
Like Anne Parrilaud or Saoirse Ronan in their respective films, Lively conjures a level of commitment that is downright admirable. We the viewers sure are fortunate to see the actress, of late, going all-in in roles where the only way to make them catch fire is to go all-in. Thoughts of the action being too Bourne-esque or that the material is Jane Bond (don't think it so, per co-producer Barbara Broccoli's words), Lively will one-two them all away as she makes it clear, in convincing fashion, that Stephanie's leap from drug-and-despair-addled citizen to woman with a license to kill isn't overnight or that the "ready for the field" announcement from her trainer, former MI6 agent B (Jude Law, again fleeting and with much of that Captain Marvel tough-love) is less a confirmation and more a warning that the field always knows how to unready a person.
The latter is especially well-conveyed by Morano, to the point that she provides substance in a way that Burnell's script couldn't but should have. Cloak-and-dagger tropes are here, no doubt, as well as the flip side of each: revenge is a motivator but it dents your skills come game time; the objective is clear but won't reveal the whole picture; and every "contract," as B and his information broker Mark Serra (Sterling K. Brown, underused but always noticeable) referred to people need killing, has a weight that will latch on upon completion. One may have quick flashbacks to Karyn Kusama's Destroyer seeing Stephanie having the deadly advantage over a person who, since committing their wickedness, is in a condition or have elements that will render their disappearances — the central reason — free of the long-yearned-for pleasure and peace. Lively, again, brings this bleak point home in whole and with volume — using only her eyes (no matter which wig or apparel).
And if Joan Sobel's editing is in sync, or away from the times it doesn't and stands out enough that it cues the tedium others are speaking of, one can peek into how Stephanie processes what she sees. It can be actions she would rather forget but have to be performed. Faces of loved ones she wants to keep but no longer can. Or just simply the fact that Tangier streets are not made for smooth getaways in a long-take car chase that places us squarely in the passenger seat (d.p. Sean Bobbitt reapplying the gripping tricks in The Place Beyond the Pines' most climactic sequence). Also note that the score from Steve Mazzaro, with assistance from Hans Zimmer, uses only deep thrummings here, which while sparing gives the footage the right sensation more than those awkward, explosive needle drops ever could. Honestly, when has loudness ever shown a spy any love?
Overall Grade: B-