Box Office Report: Elysium beats out crowded field for No. 1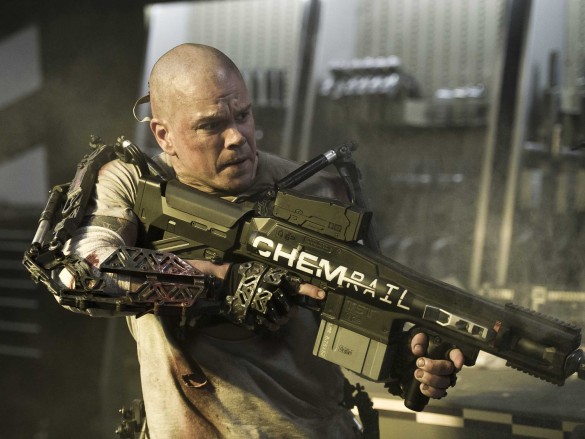 Moviegoers wanted to go to Elysium over the weekend.
Neill Blomkamp's futuristic sci-fi movie topped the box office with $30.5 million, beating out three other newcomers. Sony's Elysium debuted with lower numbers than Blomkamp's directorial debut District 9, which opened with $37.4 million and going on to become one of the biggest surprises of 2009.
And while Elysium may not be quite as good as District 9, Blomkamp still shows off an incredible eye for visuals and special effects and gets a good performance out of Matt Damon even if it isn't enough to overcome a routine and predictable story.
The R-rated Warner Bros. comedy We're the Millers, starring Jennifer Anniston and Jason Sudeikis came in second with $26.6 million for the weekend and $38 million since opening on Tuesday night.
Two other new wide releases, Disney's Cars spinoff Planes and Fox's fantasy sequel Percy Jackson: Sea Monsters finished third and fourth with $22.5 million and $14.6 million, respectively. Percy Jackson has grossed $23.5 million since opening on Wednesday.
Rounding out the top five was Universal's buddy-cop comedy/thriller 2 Guns (read review here), which grossed $11.1 million after debuting at No. 1 last weekend.
This weekend also sees four new movies hitting nationwide with the comic-book sequel Kick-Ass 2, thriller Paranoia and biopics Jobs and Lee Daniels' The Butler.