Box Office Report: 2 Guns shoots it way to No. 1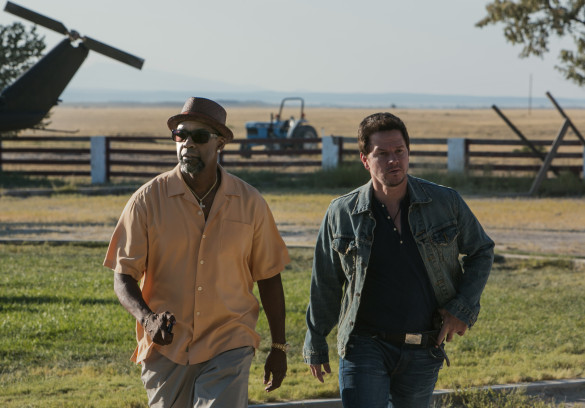 The combo of Denzel Washington and Mark Wahlberg was enough to win over audiences over the weekend.
2 Guns took in $27.3 million to open in the top spot at the box office. The R-rated buddy-cop doesn't offer anything new, but the chemistry between Washington and Wahlberg makes it watchable.
After debuting at No. 1 last weekend, Fox's The Wolverine fell to second with $21 million and $95 million to date. The Hugh Jackman-starring action thriller will have a hard time topping 2009's much worse X-Men Origins: Wolverine's nearly $180 million haul.
Debuting in third was Sony's Smurfs 2, which grossed $18.2 million for the weekend and $27.7 million since its release on Wednesday. The sequel should do much better overseas, however, as 75 percent of the original 2011 Smurfs' total gross came from overseas.
The Conjuring continued to scare audiences, grossing $13.6 million to take fourth. The Warner Bros. supernatural thriller has grossed over $108 million in just over two weeks.
Universal's animated comedy Despicable Me 2 rounded out the top five with another $10.3 million. That brings its domestic total to $326.6 million and its worldwide total to a whopping $713.6 million.
This week features four new releases, highlighted by Elysium, Neill Blomkamp's follow-up to 2009's District 9. Planes also comes out on Friday, while Wednesday sees the releases of Percy Jackson: Sea of Monsters and We're the Millers.