A Day In Monaco: Films Set In The Famous Principality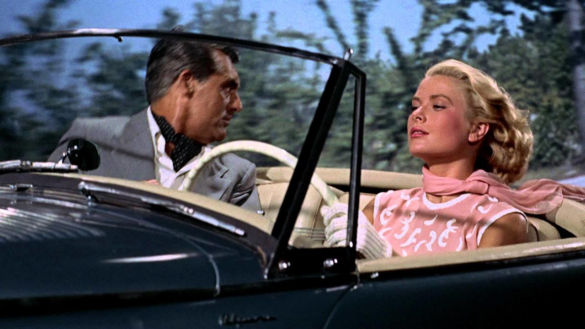 Monaco. 
A small nation-state within France and a place where the rich come to live and avoid paying taxes. For Hollywood, Monaco is immediately associated with Princess Grace Kelly who went from winning an Oscar for The Country Girl to marrying Prince Rainer III in 1956. Even before Grace Kelly, Monaco was known as an enclave surrounded by the Mediterranean and the cliffs where Europe's wealthiest come to hide. Bond legend, Sir Roger Moore, had a home in Monaco and was buried there at his request alongside Lewis Gilbert who directed him on The Spy Who Loved Me and Moonraker. Everything there is expensive, but it's clean and very safe. Also, full of tax exiles from around the world, but I digress. 
Monaco is a place that is a perfect setting when describing affluence and a French paradise as French is the dominant language. Of course, numerous films have been shot on location with the streets, the casino, the line of yachts, and all sorts of people within this very tight section of land. Some of them are very noteworthy to be placed within the French Riviera. Off the bat, viewers will think of Ocean's Twelve, Iron Man 2, GoldenEye, and that fraudulent biopic about Grace Kelly starring Nicole Kidman. But, no, here are five other notable films that utilize some of Monaco's famous scenery.
Confessions Of A Cheat (1936)
French comic writer-director Sacha Guitry played the older version of the unnamed grifter who gets lucky and makes his way to a job as an elevator operator in the fancy Hotel de Paris Monte-Carlo. The unnamed cheat then becomes a croupier in one of their casinos en route to being a professional card shark who tries to break the house. The Hotel de Paris first opened all the way back in 1864 and has constantly gone under renovations to continue business even through times of war. A $280 million renovation was completed in 2019 and remains a place for several Monaco-set films to shoot from, or, in the case of Madagascar 3: Europe's Most Wanted, animated.
The Red Shoes (1948)
The film was shot mostly in Paris and London, but some location shooting was done in the neighborhood of Monte Carlo. The Opera de Monte-Carlo is in the Salle Garnier, which opened in the 1870s and remains in use today. Being a story about ballet and the rivalry between two creative forces over the same woman and the tour going to Europe's finest opera houses, the wealth and glamour of Monte-Carlo made it a great place to shoot part of the movie in full Technicolor. Scenes were also shot across the street at the aforementioned Hotel de Paris. 
To Catch A Thief (1955)
Against the backdrop of the French Riviera, Alfred Hitchcock's romantic caper follows Cary Grant, a former burglar, who is suspected of a string of burglaries that are similar to his previous moves. He must catch a copycat who certainly will target the most expensive jewelry owners, one of them being an American tourist played by Grace Kelly prior to becoming Princess of Monaco. The interiors were filmed on the Paramount backlot, but exteriors were done along the French coast and into Monaco for their authenticity. They include the gardens and some streets where they stroll, part of Monaco's charm outside of obvious locations the world already knew.
A Man And A Woman (1966)
Claude Lelouch's love drama was a triumph at Cannes where it won the Palme d'Or and at the Oscars where it won Best International Feature and Best Original Screenplay.  Following two widowed people who fall in love, the story traces their path as Jean-Louis Trintignant plays a racing driver who meets a film script supervisor in Anouk Aimee and enjoy each other's company. Part of the story includes the Monte Carlo Rally and scenes set in the Monte Carlo Casino that were actually shot there in a rare instance of cameras being allowed inside; Ocean's Twelve would also be lucky to shoot inside. 
Grand Prix (1966)
Speaking of racing in Monaco, I've mentioned this film in a previous piece, but I bring it up again because of how on-site they shot the first part of it. It is the Monaco Grand Prix and actual scenes were shot on the tight, twisting streets. Cars begin on Boulevard Albert 1er, turn right, drive uphill, and then go left and right through Casino Square passing the Monte Carlo Casino and Hotel de Paris. The cars go downhill slowly passing hotels that overlook them before reaching level ground parallel to the harbor; however, in 1966, the original train station in Monaco was still present. After screaming through the tunnel, drivers continue along the harbor, around the public swimming pool and passing lines of yachts, and one long, tight bend that takes drivers back to Boulevard Albert 1er.
Follow me on Twitter: @brian_cine (Cine-A-Man)