United Artists: By Artists, For Artists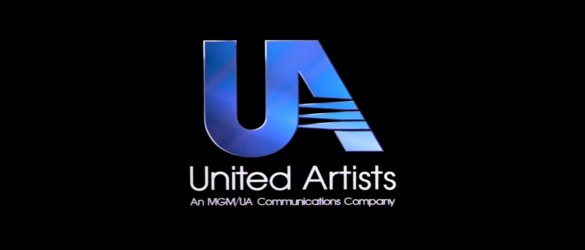 Once upon a time, there was a new studio that was created to stand out from the other studios where moguls ran the show. It was a place made to be free from the grasps of men like Zukor, Meyer, and Lasky, and studios like Biograph and First National, who wouldn't raise the budgets or give creative freedom to its directors. The premise was allowing its creators to control why they did in their movies and distributing them the way they saw fit instead of attaching themselves to commercial studios, who only saw the money. This place was called United Artists (UA), and 101 years ago, four major Hollywood figures got together to compete against the big names.
The Rebels
Charlie Chaplin was the biggest comedy star in the world with his numerous movies of The Tramp in various situations that crossed countries and languages. His asking salary went higher every year and First National was his fourth studio to sign with as they were willing to pay him what he wanted and give him some freedom. Chaplin built his own studio (now owned by The Jim Henson Company) and went ahead to shoot A Dog's Life and Shoulder Arms in 1918. When it came to a bigger budget the following year, First National denied him. Mary Pickford also was contracted by First National, but when her contract was expiring, she received no sign for a contract renewal. Her future husband, Douglas Fairbanks, was also in a similar situation with the Famous Players-Lansky company.
Meanwhile, director D.W. Griffith, whose films The Birth Of A Nation and Intolerance made him the most famous director in the world, was still facing backlash over his racist portrayals in the former film and had lost a lot of money while doing the latter. Studios sought to control Griffith's expensive productions if they hired him, which Griffth refused to allow. All four players got together, feared the growing Hollywood system that would cap their ability to make movies, and decided to band together, establishing United Artists on February 5, 1919. Each has 25% of the company's shares and established its headquarters in New York City.
Opening Struggles
The first film under the UA banner was Douglas Fairbanks' His Majesty, The American, which was successful. However, by not going public and selling shares, UA's funding was restricted to coming from theater owners buying future releases and small private investments, leading to just five films a year being made in their first five years. Some of those films include Griffth's Way Down East, Little Lord Fauntleroy with Mary Pickford, and The Thief of Bagdad staring Fairbanks, one of the best silent films of the 1920s and among Fairbanks' best performances. In 1924, Griffith sold his shares due to his own financial debts and UA signed Joseph Schneck as President, who brought with his wife, actress Norma Talmadge, and brother-in-law, Buster Keaton.
Slowly, United Artists were building a brand as they bought their own theatres for their future releases and signed well-known independent producers to release through UA. This included Howard Hughes, Samuel Goldwyn, Walt Disney, and David O. Selznick. But even as Hollywood adapted sound and the continuing major success of their films, the operations were still disorganized and constant conflicts led to their departure from UA as they signed with competing companies. Two events of misfortune affected the company in 1939: the death of Fairbanks and the missed opportunity to distribute Gone With The Wind which eventually went to MGM.
A Studio Without The Studio
In the 1940s, the Society of Independent Motion Picture Producers was founded by Pickford, Chaplin, Goldwyn, and Selznick among many others. Its purpose was to fight the studio industry and its practices in producing, distributing, and exhibiting movies, starting with suing Paramount for their monopoly on movie theatres in Detroit. In 1948, the Paramount Decree, as it was called, from the U.S. Supreme Court ordered studios to sell their theater chains. Recently, the Department of Justice successfully removed the decree, threatening independent theatres which will be harmed by this reverse and undermining the entire purpose of independent cinema.
Despite the legal success, UA was still struggling financially, so Pickford and Chaplin accepted a pitch by producers Arthur Krim and Robert Benjamin where, if they produced a profit in three years, they could own half of the studio. The gamble worked thanks to hits like The African Queen and High Noon. Their premise was simple: give money to independent producers, use the leased lot at the old Pickford/Fairbanks Studio (which they did not own), and avoid the costs of maintenance and production staff. But the rise of television threatened the entire industry and Pickford, who had long retired, and Chaplin, now exiled from the U.S. over his political beliefs, sold their shares to Krim and Benjamin for over $4 million. Still, UA pressed on, making Best Picture winner Marty and the courtroom drama masterpiece 12 Angry Men – both of them adapted from television, ironically.
The Peak And Hard Fall
United Artists finally went public with their shares, and as major studios were struggling, UA was prospering with many major hits and Oscar winners, most notably the James Bond franchise. They also went into television production and music. In 1967, like other studios, a major company bought every stock in the form of Transamerica. Under their ownership with the Krim and Benjamin in charge, United Artists had their greatest success in the 1970s, winning three consecutive Best Picture Oscars in One Flew Over The Cuckoo's Nest, Rocky, and Annie Hall. Their highest-grossing film was Cuckoo, making $163 million at the box office. They even released two X-rated films (non-pornography) in Midnight Cowboy and Last Tango In Paris that deal with controversy, but with continued commercial acclaim.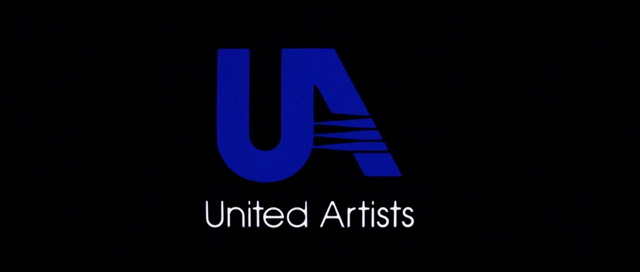 Despite it all, Transamerica, growingly unhappy with the different subject matters being released and the annual costs, tried to curb what they could make and how much money being spent on productions. In 1978, the battle came to a head when Krim, Benjamin, and other top executives at UA left to form Orion Pictures. Under new leadership, UA immediately picked up the script to Heaven's Gate by newly minted Oscar-winner Michael Cimino. The western quickly went over budget, costing an astonishing $44 million ($138 million today), and the stunning critical and commercial disaster from it destroyed UA's reputation – and bank account. A humiliated Transamerica sold them and UA was consolidated with MGM in 1983. Then, in 1986, when Ted Turner bought the merged unit for $1.3 billion, he resold most of UA's assets for $480 million. In turn, United Artists, founded by artists for artists to be independent of corporation interference, was now defunct.
Remenants Of Today
The United Artists seen today is a spin-off of another spin-off originating from the 1980s and 90s as it was bought, sold, restructured, and renamed several times. It was still attached to notable films like Showgirls, Bowling for Columbine, and Hotel Rwanda, but has not released a film under the UA banner since 2009 – the remake of Fame and the comedy Hot Tub Time Machine being the last two. Since then, the company is just a brand connected to releases, but not necessarily a United Artists film. Its most recent reincarnation was in 2018 as United Artists Releasing, owned equally by MGM and Annapurna Pictures. The first former release with the brand was the animated film, Missing Link. Others that have been released or will be released with the brand include Booksmart, Bill & Ted Face The Music, and the Bond film making its reunion with UA, No Time To Die.
If the four founders were alive, they would be vastly disappointed in what has become of their major creation. Yet, they would be happy that other independent studios have come out and the flux of indie filmmakers which make them as mainstream as the major studios. The studio system they despised has been long gone, yet these studios are now making billions and relying solely on commercial projects to bring in the money, in theatres, and streaming. The legacy of United Artists is that they were the first company where the creators were, "taking over the asylum," as one studio head put it in 1919. And for these legends who put down the money to make the dream happen, it is embedded in Hollywood culture forever.
Follow me on Twitter: @brian_cine (Cine-A-Man)