Top 10 InSession List: Disaster Movies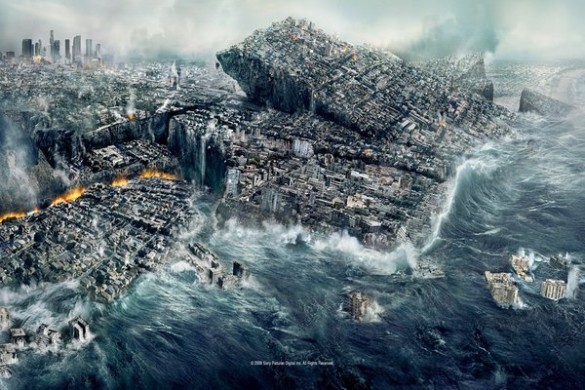 Every week, InSession Film will feature a top 10 list highlighting our favorite movies and television shows, coinciding with that week's podcast, created by list maker extraordinaire Kristen Ashly. We welcome any opinions, please share.
San Adreas, staring Dwayne "The Rock" Johnson, hit the theaters Friday, and everyone is chomping at the bit for another action-packed disaster movie. The special effects, the touching moments, the near-death experiences; it keeps us coming back for more. In honor of our love for the end of the world as we know it, here is InSession's top 10 disaster movies.
10) The Towering Inferno
Doesn't get much better than this classic. Starring Paul Newman and Steve McQueen, the movie follows the story of a party in a colossal, but poorly constructed, office building. A massive fire breaks out that threatens to destroy the tower and everyone in it.
9) The Perfect Storm
Starring George Clooney and based on the book, an unusually intense storm pattern catches some commercial fishermen unaware and puts them in mortal danger.
8) Into the Storm
Storm trackers, thrill-seekers, and everyday townspeople document an unprecedented onslaught of tornadoes touching down in the town of Silverton.
7) Volcano
A volcano erupts in downtown L.A., threatening to destroy the city.
6) The Core
The only way to save Earth from catastrophe is to drill down to the core and set it spinning again.
5) Deep Impact
With an all-star cast, unless a comet can be destroyed before colliding with Earth, only those allowed into shelters will survive. Which people will survive?
4) Twister
In another infamous tornado movie, Bill and Jo Harding, advanced storm chasers on the brink of divorce, must join together to create an advanced weather alert system by putting themselves in the cross-hairs of extremely violent tornadoes.
3) The Day After Tomorrow
Jack Hall, paleoclimatologist, must make a daring trek across America to reach his son, trapped in the cross-hairs of a sudden international storm which plunges the planet into a new Ice Age.
2) 2012
A frustrated writer (John Cusack) struggles to keep his family alive when a series of global catastrophes threatens to annihilate mankind.
1) Armageddon
In the film that makes the toughest man cry, after discovering that an asteroid the size of Texas is going to impact Earth in less than a month, N.A.S.A. recruits a misfit team of deep core drillers to save the planet.
Tune in every Monday and Friday to hear about your favorite movies.
Kristen Ashly is the master list creator for InSession Film. You can follow Kristen on Twitter @KristenAshly, and InSession Film @InSessionFilm.