Podcast: Top 3 Clint Eastwood (Directed) Films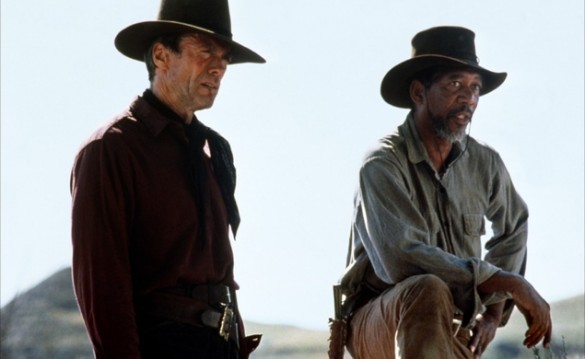 This week on the InSession Film Podcast, we did another InSession Film Throwback Review as we discussed Clint Eastwood's Mystic River. And while our discussion of Mystic River was inspired by Sean Penn starring in The Gunman, we thought for our Top 3 it'd be more fun to discuss our favorite Eastwood directed movies. With 30+ movies on his resume, there's certainly a lot to choose from and we had some really great conversation regarding the films on our lists.
That being said, what Clint Eastwood directed films would make your list? Here are the one's that made ours (Keep in mind we all have different criteria for our lists as well):
JD
1) Unforgiven
2) Million Dollar Baby
3) A Perfect World
Brendan
1) Letters from Iwo Jima
2) Million Dollar Baby
3) Mystic River
Honorable Mentions (Combined)
Gran Tarino, Invictus, Changeling, Flags of our Fathers, The Outlaw Josey Whales, High Plains Drifter – These were edited out of the show due to time.
Hopefully you guys enjoyed our lists and if you agree or disagree with us, let us know in the comment section below. With as many movies has Eastwood has done, clearly we didn't touch them all. That being said, what would be your Top 3? Leave a comment in the comment section or email us at insessionfilm@gmail.com.
For the entire podcast, click here or listen below.
For more lists done by the InSession Film crew and other guests, be sure see our Top 3 Movie Lists page.