Podcast: The Hunger Games Recap – Extra Film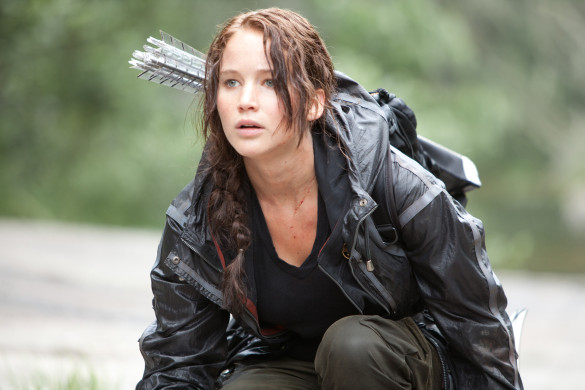 This week on the InSession Film Podcast: Extra Film segment, DJ Valentine from Simplistic Reviews joins us this week as we recap The Hunger Games franchise as we lead into Mockingjay Part 1 this weekend. Whether you like these films or not, you have to admit that Jennifer Lawrence is a superb actress and incredibly fun in these movies.
DJ is always a fantastic guest and once again brings it for this discussion. Brendan should be back next week as he will finally be moved to Nashville, settled and ready to go. Also, a shoutout to vote on this week's poll, where we ask about your favorite dramatic performance by a comedian. Vote now!
At any rate, have fun listening to this week's Extra Film segment and let us know what you think in the comment section below. Hope you enjoy and thanks for listening!
– The Hunger Games Movie Review (6:44)
Grades
JD: A-
DJ: C+
– The Hunger Games: Catching Fire Mini Movie Review (45:02)
Grades
JD: A
DJ: A
Because we discussed Catching Fire on Episode 40, we didn't do a full movie review but we wanted to discuss it as part of the recap. For a full discussion on that film, be sure to listen to Episode 40!
– Music
Katnis Afoot – James Newton Howard
The Return of the Eagle – Atli Örvarsson
We try to make this the best movie podcast we possibly can and we hope you enjoy them. Subscribe on iTunes and Stitcher and please leave us a review on iTunes. You can also find us on Soundcloud and TuneIn Radio as well. We really appreciate all your support of the InSession Film Podcast.
Subscribe to our Podcasts RSS
Subscribe to our Podcasts on iTunes
Listen on Stitcher
The Hunger Games Recap – Extra Film
Mobile App
To hear this Extra Film episode and everything else we do, download our apps on the Amazon Market for Android and the Podcast Box app on IOS devices. The mobile app covers all of our main shows, bonus podcast's and everything else relating to the InSession Film Podcast. Thanks for your wonderful support and listening to our show. It means the world to us!
Help Support The InSession Film Podcast
If you want to help support us, we would greatly appreciate it! For more info, click here.