Orion Pictures: A Spinoff That Spun Off Into The Ground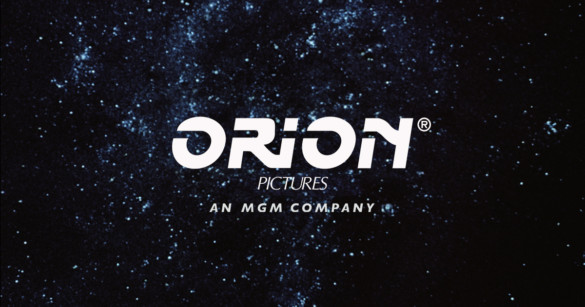 If you have seen Dances With Wolves and The Silence Of The Lambs, then you certainly must have seen the company that was behind them. Both of these films were back-to-back Best Picture winners and should have made the studio the toast of Hollywood. However, they never really celebrated it because the company, despite a string of success before this, was bankrupt. It was really sad that the Oscar glory the studio had acquired with both pictures was only short-lived, but the mistakes of the last decade had caught up to them, swallowing whole their riches and being nowhere back to where they started.
Breakaway From UA
Orion Pictures was founded in 1978 by a group formally with United Artists who had left their studio due to interference by Transamerica, which owned UA. Arthur Krim, Robert Benjamin, and Eric Pleskow, along with William Bernstein and Mike Medavoy, departed to form their competing production company based on the constellation which they erroneously thought had five stars but has seven. Regardless, they signed a deal with Warner Brothers almost immediately. Like with UA, it was about giving creative freedom to directors while they controlled distribution and advertising. The first films to come out in 1979 by them were the comedies A Little Romance and 10, in which Bo Derek caught people's attention by wearing a skin-colored swimsuit with her hair in cornrows.
At the start, they had a solid slate of movies including Caddyshack (1980), Prince Of The City (1981), and Arthur (1981), but only a third of their films was a financial success. They split from Warner Bros in 1982 and were forced to settle in buying Filmways Productions to handle their distribution now that Orion was forced to finance pictures independently. They also got into television and were responsible for producing the hit show Cagney and Lacey. In 1984, they tasted a bitter failure with the sloppy production and release of The Cotton Club while reaping their first Best Picture win for Amadeus.
The Slope Into The Red
The problems compounded themselves for the rest of the decade where none of their financially successful movies could help cover the growing losses with other pictures. It was obvious that they kept falling short with their distribution and advertising planning and when it came to home video, they held off initially despite the financial lucratively of it. Eventually, Orion was bought, first by Viacom, then by Metromedia in an effort to fend off competition by Viacom's leader, Sumner Redstone. With full control, Metromedia began expanding on Orion's TV production and picked up the slack by pouring money to the movie side.
Initially, finances turned around with success in 1986 with Back To School, Hannah And Her Sisters, Hoosiers, and their second Best Picture winner, Oliver Stone's Vietnam War drama, Platoon. But by 1990, the studio was last in terms of revenue among other large Hollywood studios. Twice, Billy Crystal joked about Orion's downfall; the year Wolves won Best Picture, he said, "Reversal Of Fortune is about a woman in a coma, Awakenings is about a man in a coma, and Dances With Wolves [was] released by Orion, a studio in a coma." The following year, when Orion shut down and Lambs was about to make its historical victory, Crystal quipped, "The good news is that Orion was just purchased, and the bad news is it was bought by the House of Representatives."
Demise
Metromedia began selling their projects to other studios, as well as their TV productions to other networks as Orion's TV division was shuttered and the company declared bankruptcy in November of 1991. Films already finished would be held off from release while Orion was busy reorganizing themselves including Love Field (1992), Robocop 3 (1993), and Blue Sky (1994), which won Best Actress for Jessica Lange, her second Oscar, and was the final film by Tony Richardson who died of AIDS after production was completed three years earlier. Also, all of the original founders of Orion left the company, giving Metromedia's executives full control. Very few movies were released for the next few years, most notably Ulee's Gold (1997), which earned Peter Fonda an Oscar nod for Best Actor. In 1997, Orion was sold to MGM; its final film released under the Orion banner was the war drama One Man's Hero (1999). The company was officially defunct. 
A Sudden Revival
In 2013, fourteen years after the studio was shuttered, MGM revived Orion's TV production sector while the film studio was relaunched for small-scale theatrical releases and video-on-demand. The first movie to come out under the Orion banner was the horror remake of The Town That Dreaded Sundown, produced by Ryan Murphy and Jason Blum. Orion would also partner with other studios in the release of other films and in 2019, they would see their films released through United Artists, making a full circle of where Orion originated from all the way back in 1978. These films included the remake of Child's Play (2019) and the long-awaited Bill & Ted Face The Music (2020). Earlier this year, MGM was purchased by Amazon, giving them full access to Orion's catalog for future release on Prime Video.
Orion Pictures quickly faded away after the Oscar success, but it still can be found in their films regardless of current ownership. They shot off like a star before it exploded, a victim of the founders' own success and over-confidence of their work. In the chapter on cinema, however, their legacy is cemented as one with classics and Oscar winners that remain influential in the long run.
Follow me on Twitter: @brian_cine (Cine-A-Man)