Op-ed: The Man Disgraced From Hollywood With The Famous Surname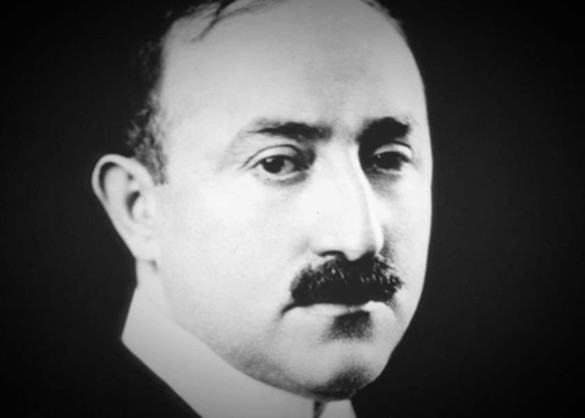 Fox is a powerhouse name. There's Fox News, 20th Century Fox, Fox Broadcasting Company, and Fox Sports. The news is owned by the Murdochs and the entertainment was just bought up by Disney. It's a name synonymous with Warner, Meyer, Weinstein (for better or for extremely worse), and Zanuck. But while the profiles of the men behind the name are highly publicized, the man who established the Fox brand never received the fame and credit for it and for good reason.
William Fox
Born Vilmos Fuchs on January 1, 1879, the Hungarian-born Fox came with his family to America at just nine months and settled in New York City. Early in his young life, he sought an entrepreneurial career, getting involved in entertainment and purchasing small theatres to make a small chain of them. Moving to New Jersey with his wife and children, Fox bought movies from various studios to show in his theatres exclusively, now growing in size of occupancy besides the number of theatres. He then founded the Greater New York Film Rental Company as an independent distributor and successfully sued companies who attempted to form monopolies on distribution.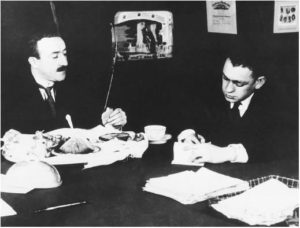 Later on, Fox made a deal with Balboa Studios to distribute their movies exclusively, which featured Buster Keaton and Fatty Arbuckle in their early comedies. However, realizing he couldn't be dependent on just buying rights to films, Fox shifted his newly-renamed Fox Film Corporation to be a studio, setting up shop in Fort Lee, New Jersey, and Staten Island. Not long after, he joined other studios in moving West to Hollywood to where movies were made more cheaply and with better weather. With his executive assistant, Sol Wurtzel, Fox Film was permanently established in California by 1917.
The Small Studio
Compared to the early powerful studios, Fox didn't make big splashes at all, partly because they never signed major actors to contracts. Still, they produced a steady flow of small, but profitable films. In the early 20s, they found their niche in the Western genre, signing on early cowboy star Tom Mix, Will Rogers, and assigning an unknown director named John Ford to multiple Westen pictures. As sound was still being made to mix with movies, Fox made a bigger studio and established Fox Movietone based on the Movietone sound system created by Theodore Case. An earlier version of Fox News was the newsreels bringing in stories from all over the country and the world, and after being renamed Fox Movietone News, it would continue on until 1963.
One of its first biggest hits critically and commercially was the romantic drama Sunrise: A Song of Two Humans. William Fox hired German expressionist director F.W. Murnau to come to Hollywood and make his own expressionist film in the Hollywood system. Starring George O'Brien and Janet Gaynor, the film would become among the first to used sound effects with the Movietone system while on the surface it would still be a silent picture. At the first annual Academy Awards, Sunrise would win Best Cinematography, Best Actress for Gaynor (alongside her work in 7th Heaven and Street Angel), and Best Unique and Artistic Picture, the only time the Academy gave such an award. It was considered a tie with Outstanding Picture winner Wings, but the latter award would be renamed Best Picture, thus making it a higher honor.
Takeover And Banishment
Still riding the high from the success of Sunrise, Fox sought to expand his empire by buying the stocks of the recently-deceased Marcus Loew, former head of MGM. However, MGM bosses Louis B. Mayer and Irving Thalberg had no such stocks and were furious to see another studio head tamper with another studio as they figured out Fox was trying to merge the two studios. Mayer convinced the Justice Department to investigate Fox for antitrust violations to hold up the merger. Two major events would bankrupt Fox after. First, a serious car accident which took him months to recover. Second, while still recuperating, Wall Street crashed on October 29, 1929, virtually making Fox broke. The merger never happened and, in 1930, a hostile takeover stripped the man from his own namesake company, and five years later, Fox Films would merge with Twentieth Century Pictures to become Twentieth Century Fox.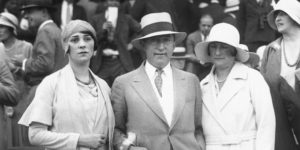 With no connection anymore to the business, Fox fought the government and bankruptcy hearings simultaneously. In 1933, he co-authored a book with Upton Sinclair where he talked about his life and his strong belief that Wall Street conspired against him when he bought the stocks to MGM. In 1936, still in legal limbo, Fox committed perjury during a bankruptcy hearing and tried to bribe the judge in the case, resulting in being charged with conspiracy to obstruct justice and defraud the United States. In 1943, Fox was sentenced to over five months in prison, putting the nail in the coffin in a semi-lustrious career. Dying in New York City in 1952, his death went without a whimper, unnoticed by Hollywood, and without anyone of importance attending his funeral.
Legacy Of Nothingness
William Fox never fathomed his name would carry over to such power a century later. And yet, he is forgotten because of the lack of success and his quick downfall during his reign. 20th Century Fox was built under Darryl F. Zanuck as the man whose name is part of the company sat bitter, alone, broke, and then in jail. It's very sad because he was the victim of studio politics and no one came to help him. John Ford went on to make some of the greatest Westerns. His right-hand man, Sol Wurtzel, would stay on and have major success as a producer, completely forgetting his old boss. And the big-name actors Fox never could sign followed Zanuck to the reformed studio. Probably the best symbol of Fox's demise was the massive fire in 1937 inside a film storage building that destroyed 75% of Fox's feature films from before 1930. Like a lost film, you've heard of William Fox now and what he did, but the extent of his work has never really been known – or even sought out.
Follow me on Twitter: @brian_cine (Cine-A-Man)