Movie Review: 'The Lie' is Chilling and Captivating Enough to Recommend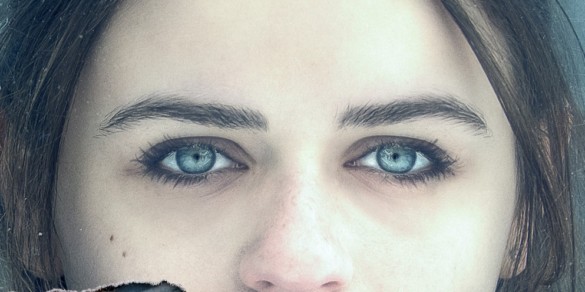 Director: Veena Sud
Writers: Veena Sud; Marcus Seibert and Sebastian Ko (based on the film Wir Monster)
Stars: Joey King, Mireille Enos, Peter Sarsgaard, Cas Anvar, Patti Kim, Nicholas Lea, Devery Jacobs
Synopsis: A father and daughter are on their way to dance camp when they spot the girl's best friend on the side of the road. When they stop to offer the friend a ride, their good intentions soon result in terrible consequences.
Here's a surprise: The Lie is not a new original feature. Unlike Black Box, the second of four tales in Welcome to the Blumhouse Germany's 2015's Wir Monster relocated to the U.S. and it has been waiting in the wings since its 2018 TIFF debut. So, is it worth it?
Here's another surprise: The lie in The Lie doesn't relate to the inciting incident. During a roadside break on the way to their ballet retreat, Kayla (Joey King) and her friend Brittany (Devery Jacobs) briefly go off on their own, away from the supervision of Kayla's father Jay (Peter Sarsgaard) who has been driving them. A scream. Jay runs, seeing his daughter standing, alone, on a bridge, overlooking the rushing cold waters below. As he wonders how Brittany could have fallen, Kayla says, "I pushed her." The film then reflects its title, which is to continue with life without acknowledging this death. Jay is also teaming up with Kayla's mother, and his ex-wife, Rebecca (Mireille Enos), to keep the door-knockings and bell-ringings from detectives (Patti Kim and Nicholas Lea) and — gulp — Brittany's father (Cas Anvar) to a minimum.

Call it apt production-dressing or visual overcompensation, but Veena Sud's film is caked in coldness. Snow meets the eye everywhere a character looks, both an indication of the low temperatures during the film's Ontario-doubling-New York shoot and the belief that when it comes to maintaining things considered dearest some absence of warmth will be required. Therein lies The Lie's most apparent, and perhaps biggest, challenge — you will have to tag along with some wicked characters. As Sud takes you through one condemnable act after another, you'll come to realize that the film has much to say about the illusory invincibility of the privileged. Jay believes that living this dark lie is the only way for Kayla to have a future. Rebecca has friends on the force whom she then uses to direct the search away from her daughter (in a moment more disturbing than the intended disturbing moment, one of the detectives, hanging onto the detail that Brittany has run away before, asks her father what is his ethnicity). However, for all that engagement in the writing, also from Sud, the filmmaking regrettably doesn't want to either reinforce or bolster this; the frame seems to be afraid of being in close proximity to the drama. Don't blame yourself if it gets difficult to connect with what's going on, even when you have embraced the fact that the principal faces are all bad apples. Or when it feels like the proceedings are stretched rather than escalated.
Like Black Box, the best cast member is whoever plays the mother. As Rebecca, Enos does an engrossing dance between determined, uncertain and lost-beyond-belief when she gets involved with Kayla's issue — as well as whenever Kayla doesn't show the expected reactions of someone who has pushed a person to death (especially if she gets to eavesdrop on mom and dad co-hatching solutions). Perhaps you can spot the twist way before it hits or become drained from the seemingly extended beats, whether by wondering the right questions or by having seen Wir Monster, but Enos' acting has the ability to glue you to the screen just like what happens to a tongue when it contacts an icicle. It would stick, right? Or is that a lie?
Overall Grade: B-