Movie Review: The Grandmaster is a muddled beauty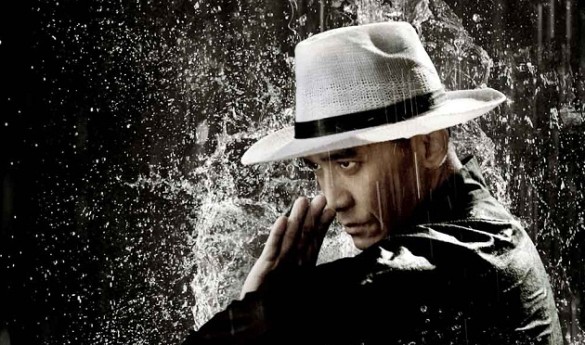 Director: Wong Kar-wai (In The Mood For Love, Chungking Express)
Writer:Wong Kar-wai, Zou Jingzhi, Xu Haofeng
Stars: Tony Leung Chiu-Wai (Hero, In The Mood For Love) as Ip Man, Zhang Ziyi (Crouching Tiger, Hidden Dragon, House of the Flying Daggers, Rush Hour 2, Memoirs of a Geisha) as Gong Er
Synopsis: The story of martial-arts master Ip Man, the man who trained Bruce Lee.

DIRECTION
With all due respect to Wong Kar-wai, this film felt incoherent at times on the whole. Bits and pieces of story strung together by incredible cinematic sequences is the overall opinion I have after sitting through such a film. I wanted to like it (I loved Ip Man and I love the idea of exposing mainstream audiences to this great true slice of Chinese history as we are rarely subjected to it here in America). I almost fell asleep from the boredom I had during the first 30 minutes or so, but after that it did stay interesting. It almost feels like Kar-wai didn't know how to tell this story and wanted to make something different from other interpretations of the history at hand, so he gave us a remix of everything out there already. The opening and closing credits are the most beautiful I've seen this year, and some shots in the film are right there with anything I've seen this year too. That said, this is just a beautiful painting with a very confusing caption.
Grade: B-
SCRIPT
The script was a disaster in my opinion. It felt like they were trying to ram a lot of history down the audience's throat, jumping from one period to another with an overflow of characters and names to try and remember. Dialogue seemed contrived with lines that sought profundity but landed in a sea of the same type of lines which cancelled most out for me. I did enjoy storylines involving Ziyi Zhang's character Gong Er quite a bit, and it did inform me on some history of the Ip Man timeline that I wasn't familiar with. However, with a film like Ip Man already out there for audiences to learn from, there's no reason to recommend something like this.
Grade: D
PERFORMANCES
The performances were all incredibly done here, and the casting felt spot-on. I'd love to see Ziyi Zhang in more Hollywood films, as she was the highlight for me. Tony Leung is just not as effective as Donnie Yen and seems like a very one-dimensional actor, although he is not given a lot here to really impress with. All the supporting cast did a good enough job, and I especially enjoyed the monkey. It's a shame the other elements of the movie were so bad.
Grade: A-
SCORE
A lovely score that made me want to sit in my seat until the credits were done rolling just to hear every bit of it. This is one of my favorites of the year.
Grade: A+
Overall Grade: C-