Movie Review: 'Deadpool 2' peaks at OK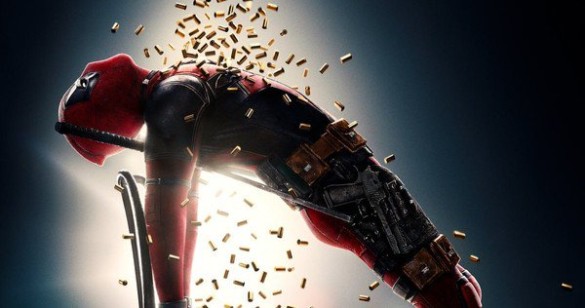 Director: David Leitch
Writers: Rhett Rheese, Paul Wernick and Ryan Reynolds; Rob Liefeld and Fabian Nicieza (based on)
Stars: Ryan Reynolds, Josh Brolin, Julian Dennison, Zazie Beetz, Brianna Hildebrand, Karan Soni, Stefan Kapicic (voice)
Synopsis: Foul-mouthed mutant mercenary Wade Wilson (or Deadpool), brings together a team of fellow mutant rogues to protect a young boy of supernatural abilities from the brutal, time-traveling mutant, Cable.
Watch your back, Toretto — a new family just settled in and, with their powers combined, they gon' give it to you. Well, that was the intent.
The chimichanga-obsessed red-suited chatterbox of a masked merc Wade Wilson/Deadpool (Ryan Reynolds) has been busy; there he is again shaking down criminals, one person in particular an exasperated version of Lin-Manuel. Might just be these eyes. Anyway, in a revisit of the first film's "human kebab-ing belongs in a boy-meets-girl story" gag, viewers are asked to believe that the on-going (slo-mo) chasing and goring of life's bad apples is part of the family-movie experience. Does this mean the sequel is playable on Family Day? In Canada on the third Monday of every February, and in the States post-turkey dinner? Don't forget, Deadpool works as a Valentine's Day film and better than the Valentine's Day film.
The answer is "not quite," regrettably. Yes, the rating is not the only reason. While Deadpool 2 is Warren Buffett-like in doling out jokes, absurdities and wall-breakers — returning writers Rhett Rheese and Paul Wernick also give Reynolds a (proverbial?) pen for this occasion — it has no narrative to collect the golds. Though not the most obvious, the (anti)hero's journey held Mr. Pool together in 2016; it transformed-by-pummeling the relationship between his ultra-irreverence and our wide-eyedness from a dogfight into an airshow. With the story becoming secondary to Deadpool's jesting assets this time around, flow is absent and not feeling too well are character progression and the central suspense. It's agonizing to see the lengths our anti-protagonist has gone to keep his ode to kinship afloat — mimicking his Australian (alleged) bedfellow's end, searching for redemption by Logan-ning a feisty mutant young'un and cueing up the team-player spirit — don't receive full marks in return. There's a family tree built; it's just not convincing and sentient at this point in time.
That said, for a character who is pretty much flaw-proof, a perk from literally being the embodiment of workarounds, his shortcomings will be overlooked. Or dismissed. It isn't wrong to cite plot as the reason to see the Swiss Army knife of the comic world — in retrospect, that "The Real Heroes Here" credit in Deadpool is both a roast and an example of in iocus veritas — but the nerves of someone in the crowd may fray upon registering it.
On the other hand, Deadpool 2's visual front will never be the subject of any debate. With key aesthetics-centric members from the John Wick films and Atomic Blonde, every frame is a looker, especially (yet unexpectedly) when bullets, trucks, cars, buildings, people and parts of people fly. The action's crystal-clear and extraordinarily staged attributes are fascinating enough to forgive director David Leitch's still-indifferent manner of teasing out emotions in quieter moments. We're supposed to feel what Cable (Josh Brolin) feels in the times he reminds himself the point of chasing Russell (Julian Dennison), at one point under grape-purple lighting, but the framing and pacing's impatience wedge a barrier between them and the viewer at least until the next fireworks show with, hopefully, an instance or two of Domino (Zazie Beetz)'s flaunting her wildly cinematic, pandemonium-inducing Lady Luck-sponsored's moveset.
Despite still not knowing the family all that well, there's still a desire to see what else Deadpool's House for Dysfunctional Mutants has in its halls. Upgrading the visuals and the joke brigade is a wise move, yet effort isn't maximized, and eventually the structure won't hold, if subsequent outings continue to forsake the storyline. Deadpool deserves to see his franchise dreams realized, or at least growing. Please don't wink.
And we should strive to live in a world where Deadpool will reveal that Celine is his mom. He persuades the songstress to back the film's unabashedly Bond-like (!) intro, might as well go all the way, right?
Overall Grade: C+
Hear our podcast review on Episode 274. We reviewed the first film on Episode 156!