Podcast: Veronica Mars, Top 3 Movie Detectives, Fantastic Mr. Fox – Episode 56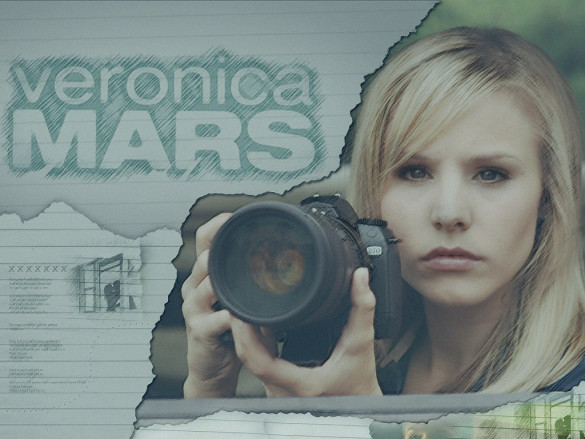 This week on the InSession Film Podcast, Chris from the GeekScholars Movie News podcast joins us the show as well as an old familiar voice in former co-host and co-founder of InSession Film, Nate Parsons. We finally get to review the fan, crowd-funded film Veronica Mars, starring Kristen Bell, which was a great conversation. Going off of that, we discuss our Top 3 Movie Detectives, which covered a big range of characters. We finally started our Wes Anderson Movie Series with our review of his fun, animated film, Fantastic Mr. Fox, starring George Clooney, Bill Murray and a ton of others as well. And per usual, we finish of the show with movies we got to see over the last week.
Please continue to be keeping Blake in your thoughts as he continues to recover from his illness. He's getting better and better but still has a little ways to go and we truly appreciate your support as he goes through this. However, Chris and Nate were fabulous guests as they are huge fans of the Veronica Mars TV show, which gave great contrast to our discussion. Please be sure to follow both of them on Twitter.
Anyway, we hope you have fun listening to this week's podcast. Check it out and let us know what you think in the comment section below. Thanks for listening!
– Veronica Mars Movie Review (4:40)
Grades
JD: B
Nate: A
Chris: A
– Top 3 Movie Detectives (27:38)
Film nior, mystery, and crime movies have been around forever and we've always needed detectives to figure out the truth and to set things straight. Movie detectives come in many different styles and there are a ton of them that rise to the top. These characters are fun and compelling, which make it some of best fun you'll have at the movies. Many of these characters have a ton of depth and when you peel back the layers, there so much more going on, which only makes the films these characters in even more exciting.
That being said, what would be your Top 3?
RELATED: Listen to Episode 55 of the InSession Film Podcast!
– Wes Anderson Movie Series: Fantastic Mr. Fox (46:41)
Grades
JD: A
Nate: B
Chris: A
– Movies We've Seen This Week (59:46)
JD: Veronica Mars, Fantastic Mr. Fox, Nymphomaniac: Vol 1, Nymphomaniac: Vol 2, 300, X-Men: First Class, Life After Pi, Godzilla ('98), Turbo, Chinatown, Spirited Away, Epic, Thor: The Dark World, All Hail The King
Chris: Veronica Mars, Need for Speed, Star Trek: Continues
Nate: Veronica Mars, 12 Years a Slave, All is Lost, Ender's Game
– Music
I Turn My Camera On – Spoon
The End? – Hans Zimmer
Whack-Bat – Alexandre Desplat
Thor: The Dark World – Brian Tyler
The Return of the Eagle – Atli Örvarsson
Subscribe to our Podcasts RSS
Subscribe to our Podcasts on iTunes
Listen on Stitcher
InSession Film Podcast – Episode 56