Podcast: Top 3 Movie Detectives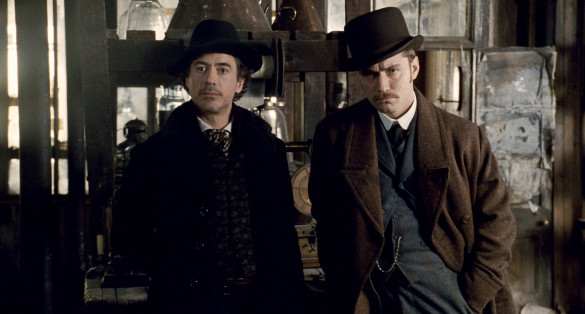 This week on the InSession Film Podcast, we reviewed the fun, crime-mystery film, Veronica Mars, where Veronica once again comes back to her PI detective days. Film nior, mystery, and crime movies have been around forever and we've always needed detectives to figure out the truth and to set things straight. Movie detectives come in many different styles and there are a ton of them that rise to the top. These characters are fun and compelling, and it's some of best fun you'll have at the movies. Many of these characters have a ton of depth, and when you peel back the layers, there so much more going on which only makes the films these characters in even more exciting.
What movie detectives would make your list? Here are the one's that made our list:
JD
1) Jake Gittes (Jack Nicholson) – Chinatown
2) John McClane (Bruce Willis) – Die Hard
3) Nicholas Angel (Simon Pegg) – Hot Fuzz
Chris
1) Sherlock Holmes (In General)
2) Rick Deckard (Harrison Ford) – Blade Runner
3) Jake Gittes (Jack Nicholson) – Chinatown
Nate
1) Sherlock Holmes (Benedict Cumberbatch) – Sherlock
2) Chief John Anderson (Tom Cruise) – Minority Report
3) William Somerset (Morgan Freeman) – Se7en
Honorable Mentions (Combined)
Matthew McConaghey/Woody Harrelson – True Detective, Jim Carrey – Ace Ventura, Tommy Lee Jones – The Fugitive, Humphry Bogart – The Maltese Falcon
Hopefully you guys enjoyed our lists and if you agree or disagree with us, let us know in the comment section below. What movie detectives did we leave off that you would have on your list? Leave a comment in the comment section or email us at insessionfilm@gmail.com.
For the entire podcast, click here.
For more lists done by the InSession Film crew and other guests, be sure see our Top 3 Movie Lists page.