Podcast: Triple Frontier / Top 3 Character Nicknames – Episode 317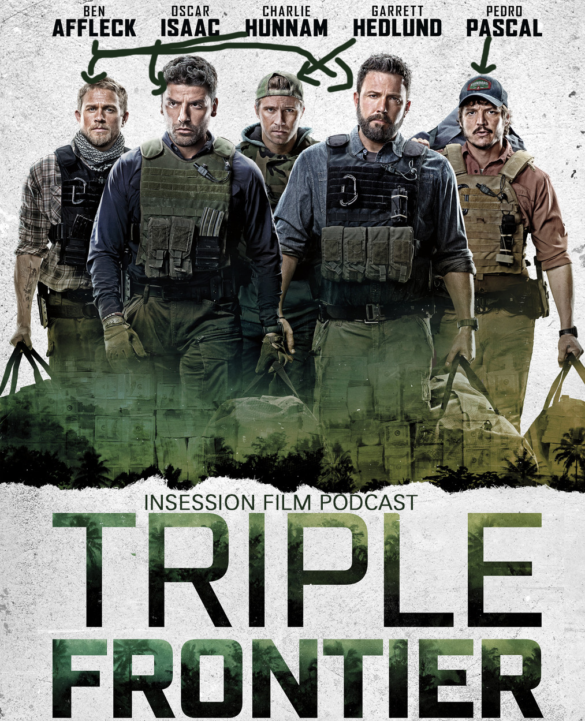 This week's episode is brought to you by the Freshbooks. Sign up now and get your first 30-Days free!
This week on the InSession Film Podcast, Nick from the Epic Film Guys podcast joins us to review Triple Frontier and discuss our Top 3 character nicknames in film. Brendan also offers his thoughts on Apollo 11 and Leaving Neverland.
Huge thanks to Nick for joining us once again. It's always a pleasure to have him on the show and he was a lot of fun. Despite what some of our thoughts on Triple Frontier may indicate, it was nice to be talking about J.C. Chandor once again as well. His last film, A Most Violent Year, was five years ago and we needed to bring him back into the discourse. Let's just hope his next outing is, well, back to what we love about Chandor.
That said, check out this week's show and let us know what you think in the comment section. Thanks for listening and for supporting the InSession Film Podcast!
– Movie Review: Triple Frontier (4:09)
Director: J.C. Chandor
Writers: Mark Boak, J.C. Chandor
Stars: Oscar Isaac, Ben Affleck, Charlie Hunnam, Garret Hedlund
– Notes / Apollo 11 / Leaving Neverland (44:56)
As noted above, Brendan was able to catch both Apollo 11 and Leaving Neverland, both of which were discussed on our most recent Extra Film episode. However, Brendan wasn't able to be on for those reviews, so he offered his thoughts here. We also give some brief thoughts on the most recent trailer for Avengers: Endgame, which hits theaters at the end of next month.
RELATED: Listen to Episode 316 of the InSession Film Podcast where we discussed Captain Marvel!
– Top 3 Character Nicknames (1:13:58)
This was one of the more challenging Top 3 lists we've ever done. There are so many to choose from that it's impossible to narrow down, but it's also difficult to recall all of them since most of these characters have real names that could be as memorable. At any rate, there are a ton of great nicknames out there for characters in film, and we did our best to conjure the great one's that stand out to us. That said, what would be your Top 3?
Top 3 Sponsor: First Time Watchers Podcast
– Music
For Whom the Bell Tolls – Metallica
Battle Without Honor Or Humanity – Tomoyasu Hotei
Hanging Tree – Jennifer Lawrence
The Return of the Eagle – Atli Örvarsson
Subscribe to our Podcasts RSS
Subscribe to our Podcasts on iTunes
Listen on Spotify
Listen on Stitcher
InSession Film Podcast – Episode 317
Next week on the show:
Main Review: Us
Top 3: TBD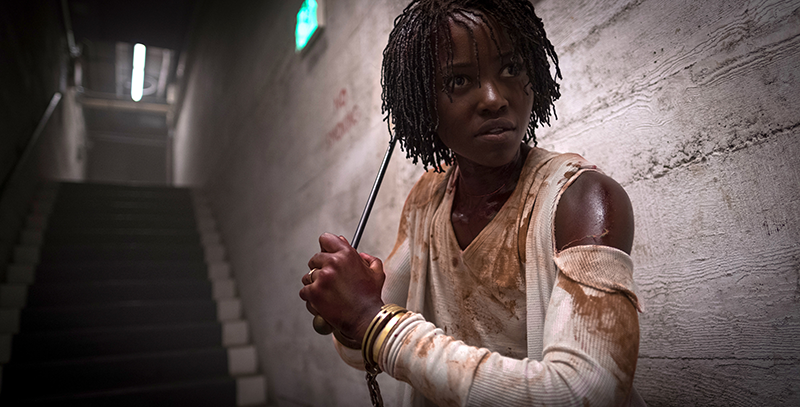 Help Support The InSession Film Podcast
If you want to help support us, there are several ways you can help us and we'd absolutely appreciate it. Every penny goes directly back into supporting the show and we are truly honored and grateful. Thanks for your support and for listening to the InSession Film Podcast!
VISIT OUR DONATE PAGE HERE