List: Top 3 Character Nicknames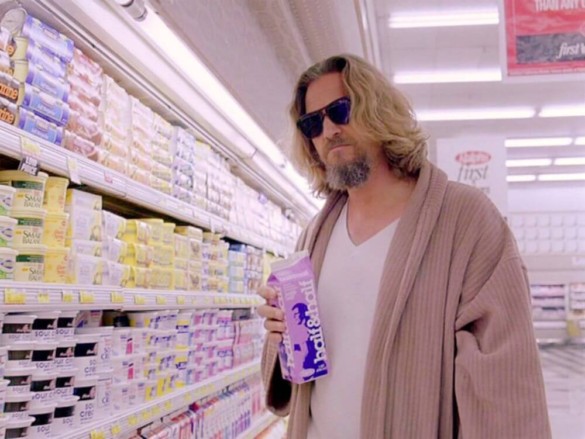 This week on Episode 317 of the InSession Film Podcast, inspired by Triple Frontier, we decided to talk about our favorite nicknames for characters in film. It seems to be a trend of late, but this was one of the more challenging Top 3 lists we've ever done. There are so many to choose from that it's impossible to narrow down, but it's also difficult to recall all of them since most of these characters have real names that could be as memorable. At any rate, there are a ton of great nicknames out there for characters in film, and we did our best to conjure the great one's that stand out to us. That said, here are our lists:
(Note: Please keep in mind that we each had different criteria for our selections)
JD
1) The Little Tramp – Modern Times / City Lights / The Gold Rush
2) Jeff Lebowski, The Dude – The Big Lebowski
3) Katniss Everdeen, The Mockingjay – The Hunger Games
Brendan
1) Beatrix Kiddo, The Bride, Black Mamba – Kill Bill
2) Jeff Lebowski, The Dude – The Big Lebowski
3) Short Round – Indiana Jones and the Temple of Doom
Nick
1) Leonard Lawrence, Gomer Pyle – Full Metal Jacket
2) Jeff Lebowski, The Dude – The Big Lebowski
3) Beatrix Kiddo, The Bride, Black Mamba – Kill Bill
Honorable Mentions (Combined)
Maverick / Goose – Top Gun
Radio Raheem – Do the Right Thing
Snake Plissken – Escape from New York
Darth Vader – Star Wars
Chewie / Fuzzball – Star Wars
Mad Max – Mad Max
Rocky Balboa – Rocky
Dirty Harry – Dirty Harry
Baby Driver – Baby Driver
Imperator Furiousa – Mad Max: Fury Road
Jimmy Popeye Doyle – French Connection
Amazing Amy – Gone Girl
Ratso Rizzo – Midnight Cowboy
McLovin – Superbad
Buffalo Bill – Silence of the Lambs
Hannibal The Cannibal – Silence of the Lambs
Indiana Jones / Junior – Indiana Jones
Red – The Shawshank Redemption 
Wild Thing – Major League
Mr. Pink / Mr. Blonde / Mr. Blue / Mr. Brown / Mr. Orange / Mr. White – Reservoir Dogs
The Boogeyman – John Wick
Blondie – The Man with No Name 
Fat Amy – Pitch Perfect
Private Joker / Private Cowboy – Full Metal Jacket
The Bear Jew – Inglourious Basterds
Scrap – Million Dollar Baby
Johnny 5 – Short Circuit
The Jet – The Sandlot
Ducky – Pretty in Pink
Mouth / Chunk / Sloth / Data – The Goonies
Hopefully you guys enjoyed our lists and if you agree or disagree with us, let us know in the comment section below. As noted above, there are a slew of other nicknames that we failed to mention for one reason or another. That being said, what would be your Top 3? Leave a comment in the comment section or email us at insessionfilm@gmail.com.
For the entire podcast, click here or listen below.
For more lists done by the InSession Film crew and other guests, be sure see our Top 3 Movie Lists page.