Podcast: The Sisters Brothers / Private Life – Extra Film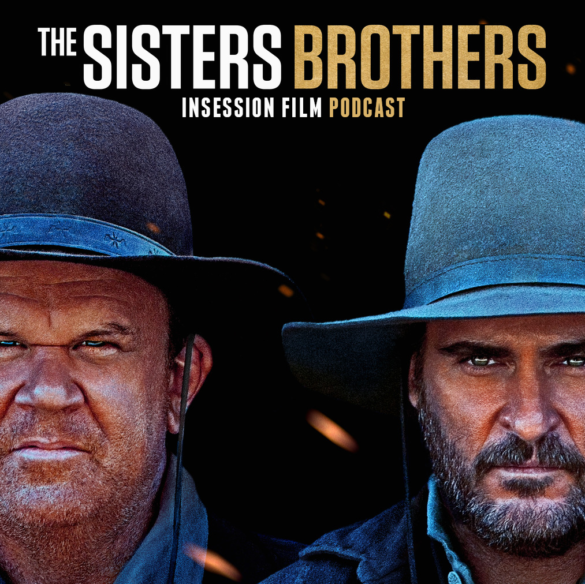 This week on the InSession Film Podcast: Extra Film segment, Ryan and Jay discuss Jacques Audiard's latest in The Sisters Brothers and also the new film from Tamara Jenkins in Private Life!
Both of these films are not only very good (for reasons talked about on the show), but they are noteworthy as it relates to their respective directors as well. Audiard is a highly regarded filmmaker, but the The Sisters Brothers is his English-language debut and he did not disappoint working with great actors like John C. Reilly and Joaquin Phoenix. As for Jenkins, Private Life is her first film since The Savages all the way back in 2007. She needs to be making films more than once a decade if you ask us.
On that note, have fun with this week's Extra Film segment and let us know what you think in the comment section below. Thanks for listening!
– Movie Review: The Sisters Brothers (6:51)
Director: Jacques Audiard
Writer: Jacques Audiard, Thomas Bidegain
Stars: John C. Reilly, Joaquin Phoenix, Jake Gyllenhaal
– Movie Review: Private Life (32:35)
Director: Tamara Jenkins
Writer: Tamara Jenkins
Stars: Kathryn Hahn, Paul Giamatti, John Carroll Lync
– Music
Two Guns, One Hand – Alexandre Desplat
Fix You – Canyon City
The Return of the Eagle – Atli Örvarsson
We try to make this the best movie podcast we possibly can and we hope you enjoy them. Subscribe today on iTunes, Spotfiy or Stitcher, and please leave us a review on iTunes. You can also find us on Soundcloud, PlayerFM and TuneIn Radio as well. We really appreciate all your support of the InSession Film Podcast.
Subscribe to our Podcasts RSS
Subscribe to our Podcasts on iTunes
Listen on Spotify
Listen on Stitcher
The Sisters Brothers / Private Life – Extra Film
Mobile App
To hear this Extra Film episode and everything else we do, download our apps on the Amazon Market for Android and the Podcast Box app on IOS devices. The mobile app covers all of our main shows, bonus podcast's and everything else relating to the InSession Film Podcast. Thanks for your wonderful support and listening to our show. It means the world to us!
Help Support The InSession Film Podcast
If you want to help support us, we would greatly appreciate it! For more info, CLICK HERE.