Podcast: The Player / Shirley – Extra Film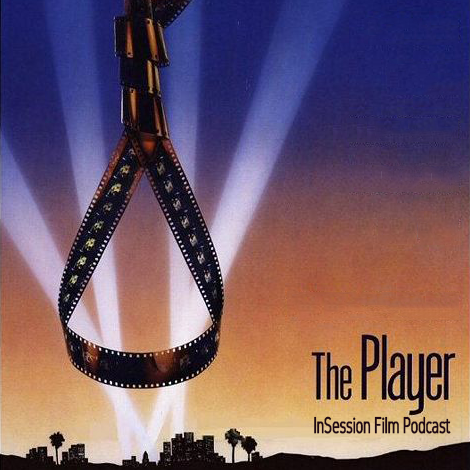 This week on Extra Film, Ryan and Jay continue their Robert Altman Movie Series with The Player and review the latest from acclaimed director Josephine Decker, Shirley.
After last week's review of Popeye, the boys have taken a jump in the Altman catalog with their review of The Player. Altman fell out of favor with the studio system, turning to make many small adaptations of plays throughout the 1980s. But at the beginning of the 1990s, Altman was able to strike up a bargain with The Player, which was a project that had a lot of problems before he stepped onto the set. But once Altman got his hands on this project, he turned into his signature topical, cynical cinematic vision, turning his eye on the Hollywood system at large. With a highly positive review, Ryan and Jay feel in love with this one.
In the back half of the episode, the guys took a look at Shirley. After not liking Josephine Decker's last effort in Madeline's Madeline at all, it was going to be interesting to see what both the Extra Film host thought about her lastest. But with Elisabeth Moss leading the charge, and a couple of years apart from that last movie, Shirley is a wonderful turnaround for Decker, as she helms one of the best, if not the best, film released in 2020. Without spoiling any twists and turns Shirley provides, this was another positive review from the guys.
Thanks for listening!
– Movie Review: The Player (4:33)
Director: Robert Altman
Screenplay: Michael Tolkin
Stars: Tim Robbins, Greta Scacchi, Fred Ward, Peter Gallagher
– Movie Review: Shirley (1:01:16)
Directors: Josephine Decker
Screenplay: Sarah Gubbins
Stars: Elisabeth Moss, Michael Stuhlbarg, Odessa Young, Logan Lerman
– Music
The Player – Thomas Newman
The Death of Little Wifey – Tamar-kali
The Return of the Eagle – Atli Örvarsson
We try to make this the best movie podcast we possibly can and we hope you enjoy them. Subscribe today on iTunes, Spotify or Stitcher, and please leave us a review on iTunes. You can also find us on Soundcloud, PlayerFM and TuneIn Radio as well. We really appreciate all your support of the InSession Film Podcast.
Subscribe to our Podcasts RSS
Subscribe to our Podcasts on iTunes
Listen on Spotify
Listen on Stitcher
The Player / Shirley – Extra Film
Mobile App
To hear this Extra Film episode and everything else we do, download our apps on the Amazon Market for Android and the Podcast Box app on IOS devices. The mobile app covers all of our main shows, bonus podcast's and everything else relating to the InSession Film Podcast. Thanks for your wonderful support and for listening to our show. It means the world to us!