This podcast is brought to you by Jabbercast. One of the best podcast apps on the market today, listen to InSession Film on Jabbercast today!
This week on the InSession Film Podcast, Justin from The Walking Naked podcast joins us once again, this time for a fun discussion on Joel Edgerton's The Gift and our Top 3 movie stalkers. We also do a couple of mini reviews of Guy Ritchie's The Man from U.N.C.L.E. and The Duff.
Justin was once again a fantastic guest and he brought some really interesting, but great choices for this week's top 3 segment. We unfortunately had to cut out some films he brought up in the discussion segment, but we will have it available for this week's bonus content. Also, don't miss this week's Extra Film segment, where we discussed Cop Car and The Look of Silence!
Anyway, check out this week's show and let us know what you think in the comment section. Thanks for listening and thanks for supporting of the InSession Film Podcast!
– The Gift Movie Review (7:13)
Grades
JD: A-
Brendan: B
Justin: B
– Top 3 Movie Stalkers (35:03)
Well, as we found out during this discussion, apparently a lot of movie stalkers were prominent during the 90's. Who knew? This top 3 was a bit interesting too, as we all had a little bit of different criteria which made for some really diverse lists. At any rate, what would be your Top 3?
Top 5 Sponsor: First Time Watchers Podcast
[divider]
RELATED: Listen to Episode 130 of the InSession Film Podcast where we discussed Straight Outta Compton!
[divider]
– Mini Reviews (1:27:15)
This week we had planned to also review The Man from U.N.C.L.E. but unfortunately only Brendan was able to see it. So we decided to do a couple of mini reviews in which JD also talked about The Duff.
– Music
Time Heals – Danny Bensi
Dark Harbor – Nick Phoenix
Out Of The Garage – Daniel Pemberton
The Return of the Eagle – Atli Örvarsson
Subscribe to our Podcasts RSS
Subscribe to our Podcasts on iTunes
Listen on Stitcher
InSession Film Podcast – Episode 131
[divider]
Next week on the show:
Main Review – Warrior
2015 Summer Recap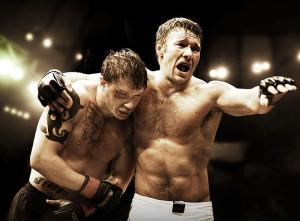 [divider]
Help Support The InSession Film Podcast
If you want to help support us, there are several ways you can help us and we'd absolutely appreciate it. Every penny goes directly back into supporting the show and we are truly honored and grateful. Thanks for your support and for listening to the InSession Film Podcast!
VISIT OUR DONATE PAGE HERE
[divider]