This podcast is brought to you by Patreon.com. Sign up today and thank you for your support!
Warning: Because of the nature of this show, the music and video clips may contain uncut language we normally edit out.
This week on the InSession Film Podcast, Brendan takes the week off but we are joined by Richard Newby from Audiences Everywhere who joins us to discuss Straight Outta Compton, the N.W.A biopic taking the box office by storm. Going off of that, we also discuss our Top 3 music biopics and we start a new segment called Soundcheck, talking our favorite uses of music in film.
Huge thanks to Richard once again for joining us this week, who was an absolute wonderful guest filling in for Brendan. We had a lot of fun with this show and hopefully you enjoy our new music segment! Also, don't miss our latest Extra Film where we discuss Woody Allen's Irrational Man and The Stanford Prison Experiment.
Anyway, check out this week's show and let us know what you think in the comment section. Thanks for listening and thanks for supporting of the InSession Film Podcast!
– Straight Outta Compton Movie Review (5:42)
Grades
JD: A-
Richard: A-
– Top 3 Music Biopics (35:03)
Music biopics have been around for quite some time and despite some stigma's behind them, it's a genre that has seem some great films over the years. So for this week's top 3, we strapped on a guitar and came up with some great films to talk about. That being said, what would be your Top 3?
Top 5 Sponsor: First Time Watchers Podcast
[divider]
RELATED: Listen to Episode 129 of the InSession Film Podcast where we discussed Fantastic Four!
[divider]
– Soundcheck (57:33)
This week we started a new segment called Soundcheck, where we discuss some of our favorite uses of music in film. We didn't limit this to just score, but rather any piece of music used in the film.
– Music
Straight Outta Compton – N.W.A.
Boys N Tha Hood – Easy-E
Hard Out Here For A Pimp – Three Six Mafia
The Return of the Eagle – Atli Örvarsson
Subscribe to our Podcasts RSS
Subscribe to our Podcasts on iTunes
Listen on Stitcher
InSession Film Podcast – Episode 130
[divider]
Next week on the show:
Main Review – The Gift / The Man from UNCLE
Top 3 – Movie Stalkers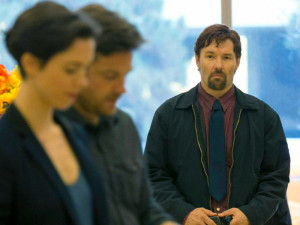 [divider]
Help Support The InSession Film Podcast
If you want to help support us, there are several ways you can help us and we'd absolutely appreciate it. Every penny goes directly back into supporting the show and we are truly honored and grateful. Thanks for your support and for listening to the InSession Film Podcast!
VISIT OUR DONATE PAGE HERE
[divider]