Podcast: Popeye / The Trip to Greece – Extra Film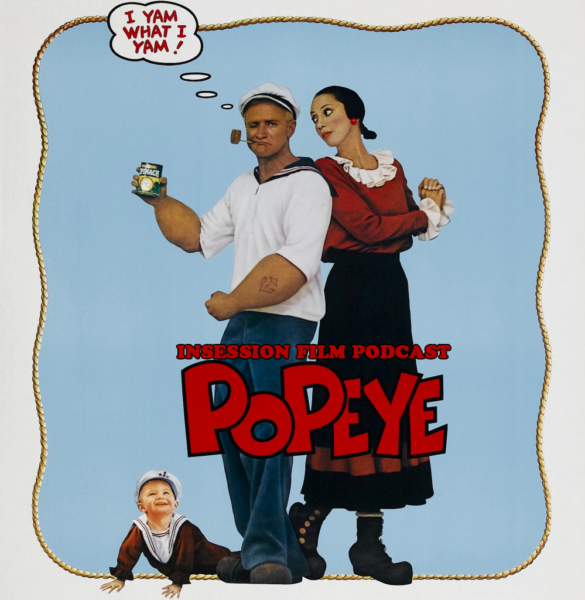 This week on Extra Film, Ryan and Jay continue their Robert Altman Movie Series with 1980's Popeye and review the latest (and supposedly final) entry in Michael Winterbottom's travelogue quadrilogy, The Trip to Greece.
Upon release, Popeye was largely dismissed by critics and was not quite the financial hit the studio anticipated. Over the years, though, there has been a bit of a critical re-evaluation. Its unique approach and charm has resulted in a sizable cult following. This is the seventh film in the Altman series and the first film of the 1980's to be covered in the series. Miraculously, after directing seven essential films from 1970 to 1980, the next film in the series was made in 1992. So, before the Altman lull of the 1980's, enjoy a conversation on the final film of Altman's Golden Age!
After talking about the adventures of Popeye the Sailor Man, the conversation moves to The Trip to Greece, the fourth film in a franchise that has now gone on for a decade. While it has largely existed off the radar of mainstream audiences, The Tripfranchise has been one of the best and most consistent franchises of the last decade. The films seem extraordinarily basic, in their conceit, but the guys focus on the underlying sadness of the series in their review.
Thanks for listening!
– Movie Review: Popeye (3:09)
Director: Robert Altman
Screenplay: Jules Feiffer
Stars: Robin Williams, Shelley Duvall, Ray Walston, Paul Dooley, Paul L. Smith
– Movie Review: The Trip to Greece (56:17)
Directors: Michael Winterbottom
Screenplay: Steve Coogan, Rob Brydon
Stars: Steve Coogan, Rob Brydon
– Music
I'm Popeye The Sailor Man – Robin Williams
On the Nature of Daylight – Max Richter
The Return of the Eagle – Atli Örvarsson
We try to make this the best movie podcast we possibly can and we hope you enjoy them. Subscribe today on iTunes, Spotify or Stitcher, and please leave us a review on iTunes. You can also find us on Soundcloud, PlayerFM and TuneIn Radio as well. We really appreciate all your support of the InSession Film Podcast.
Subscribe to our Podcasts RSS
Subscribe to our Podcasts on iTunes
Listen on Spotify
Listen on Stitcher
Popeye / The Trip to Greece – Extra Film
Mobile App
To hear this Extra Film episode and everything else we do, download our apps on the Amazon Market for Android and the Podcast Box app on IOS devices. The mobile app covers all of our main shows, bonus podcast's and everything else relating to the InSession Film Podcast. Thanks for your wonderful support and for listening to our show. It means the world to us!