Criterion Releases: June 2020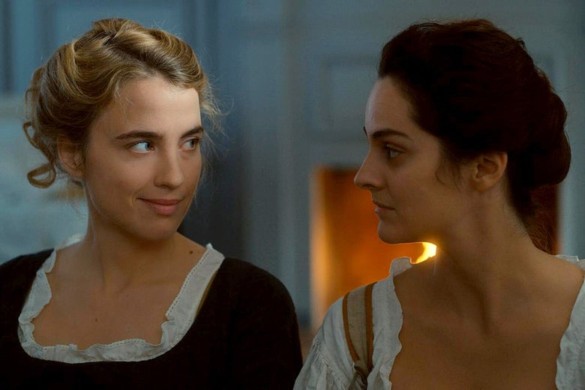 As we enter the summer of uncertainty with how the world will rebuild after the pandemic, Criterion has continued its release of more classic films for the closet. If you're a charter subscriber to the Criterion Channel or a regular buyer from Criterion.com, then you should have gotten an email giving a $10 discount on any online purchases. I used mine for The Great Escape. Here are some of June releases you can consider giving a buy with.
The Camerman (1928)
Buster Keaton was still dueling it out with Charlie Chaplin in who was the funniest on the silent screen when talkies made its introduction to the movies. In what was the last great film from Keaton, and in his first film of a deal with MGM (which Keaton called "the worst mistake of my career," Keaton plays a portrait photographer who falls for a secretary and rivals another cameraman for her heart. The photographer, a novice with a movie camera instead of a still, goes out to areas where things are happening and has some mishaps, even though the secretary clearly is helping him get the scoop because she likes him back. Keaton constantly fought with MGM executives over control of the production, having 22 different writers assigned to help make the script which Keaton threw out all the time. A fire in the MGM vault was thought to have destroyed the negative, but a print was found in Paris and went under restoration to preseve the movie's charm.
Tokyo Olympiad (1965)
This was the right time for its release because of the Olympics returning to Tokyo this year, but COVID-19 pushed it back a year and rightfully so. It's never too early to start watching these incredible documentaries about the Games and Kon Ichikawa's montage of the 1964 Summer Olympics is one of the greatest about sports in history. Because of Akira Kurosawa's controlling nature, the committee opted to go with Ichikawa, who didn't just shoot cameras filming the events, but assembled a rhythm of athletic achievement on the players themselves instead of a blanket covering of everything that happened. The link here is a two-hour version from the Olympics' YouTube page, but Criterion and the Channel has Ichikawa's full 2:52 minute version.
An Unmarried Woman (1978)
Paul Mazursky's feminist-driven dramedy follows a recently divorced woman, played by Jill Clayburgh, who received an Oscar nomination for her performance, as she rebuilds her new life as a single woman by addressing everything that was changing of the time: a woman's place in the world, older men seeking younger women, sex, and bouncing back from adversity. It is about liberation founded as the 1970s altered society, making things permanent and continuing to progress from hereon. Besides Clayburgh's nod, the film was also nominated for Best Original Screenplay and Best Picture.
Come And See (1985)
Rome Open City. Kanal. The Bridge. Saving Private Ryan. The Thin Red Line. These are some of the greatest European Front World War II movies ever made in the world. Add this Russian shocker to it, one that rattles viewers to the core and doesn't just end innocence, it burns it into ashes. Director Elem Klimov said he stopped making movies after this because there was nothing else he wanted to say, especially after his wife's sudden death. The title comes from The Book of Revelation in the Bible, and its passage is exactly what you will witness. An apocalypse only the Russian front could not have foreseen or have imagined, especially if you're a boy.
Portrait Of A Lady On Fire (2019)
Yup. We're already getting the treatment to such an underappreciated film, but if you're Neon, and you have Parasite, any other year, this would be the one getting awards recognition. Céline Sciamma made this forbidden love affair such an intoxicating follow for men & women, gay and straight, courtesy of Noémie Merlant and Adèle Haenel giving such moving performances that may have been too moving for the Cesar Awards, so they just awarded Roman Polanski again, pissing off everyone, and leading Sciamma and the ladies to walk out in protest. When production begins again after this virus subsides, American cinema should take note and hire Sciamma to do something to revive what will be a nearly bankrupt industry.
Follow me on Twitter: @brian_cine (Cine-A-Man)