Podcast: Once Upon a Time…in Hollywood / Top 3 Quentin Tarantino Scenes – Episode 336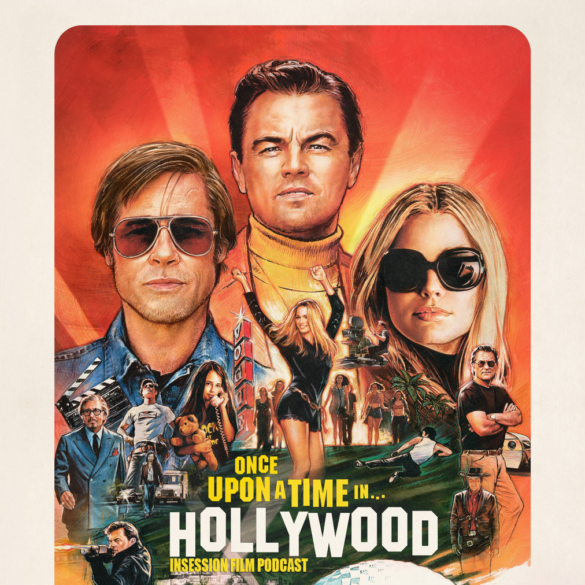 This week's episode is brought to you by OVID.tv. Save 50% off the first three months of your subscription with the coupon code PODCAST!
This week on the InSession Film Podcast, Tim Costa from First Time Watchers joins us to discuss Once Upon a Time…in Hollywood and our Top 3 Quentin Tarantino scenes!
For long time listeners of the show, you'll know that we have a deeply rooted and interesting relationship with Tim and his crazy antics toward our show. We love to joke around with him, but in all honesty, he's a great dude and we always love having him on the show. This week's episode is maybe a bit long, but we had so much to dissect with Once Upon a Time…in Hollywood and our favorite Tarantino scenes.
That said, check out this week's show and let us know what you think in the comment section. Thanks for listening and for supporting the InSession Film Podcast!
– Movie Review: Once Upon a Time…in Hollywood (5:55)
Director: Quentin Tarantino
Writers: Quentin Tarantino
Stars: Leonardo DiCaprio, Brad Pitt, Margot Robbie
– Notes / Discussion (1:00:09)
No major discussion this week, but JD did offer up some brief thoughts on The Art of Self-Defense, one of the better underseen films of the year so far. Once Brendan catches up with it, we may dedicate some more time to it on a later episode. More so, we had several housekeeping items to get to that include a few Extra Film episodes, bonus content and more.
RELATED: Listen to Episode 333 of the InSession Film Podcast where we discussed our Top 5 Movies of 2019 so far!
– Top 3 Quentin Tarantino Scenes (1:12:31)
Quentin Tarantino's overall filmography may not be as deep as some other filmmakers, but the amount of great scenes he's created over the years is vast and plentiful. There are dozens of legitimately great contenders for this list, which makes it surprisingly cumbersome for something so specific. Looking back as Tarantino's films, he's made some of the best of his era, and in the case of a few, perhaps of all-time. So, not easy, but a very rewarding exercise. That said, what would be your Top 3?
Top 3 Sponsor: First Time Watchers Podcast
– Music
California Dreamin' – José Feliciano
Surf Rider – The Lively Ones
Stuck In The Middle With You – Stealers Wheel
The Return of the Eagle – Atli Örvarsson
Subscribe to our Podcasts RSS
Subscribe to our Podcasts on iTunes
Listen on Spotify
Listen on iHeartRadio
Listen on Stitcher
InSession Film Podcast – Episode 336
Next week on the show:
Main Review: The Farewell
Top 3: TBD
Interview with Director Lulu Wang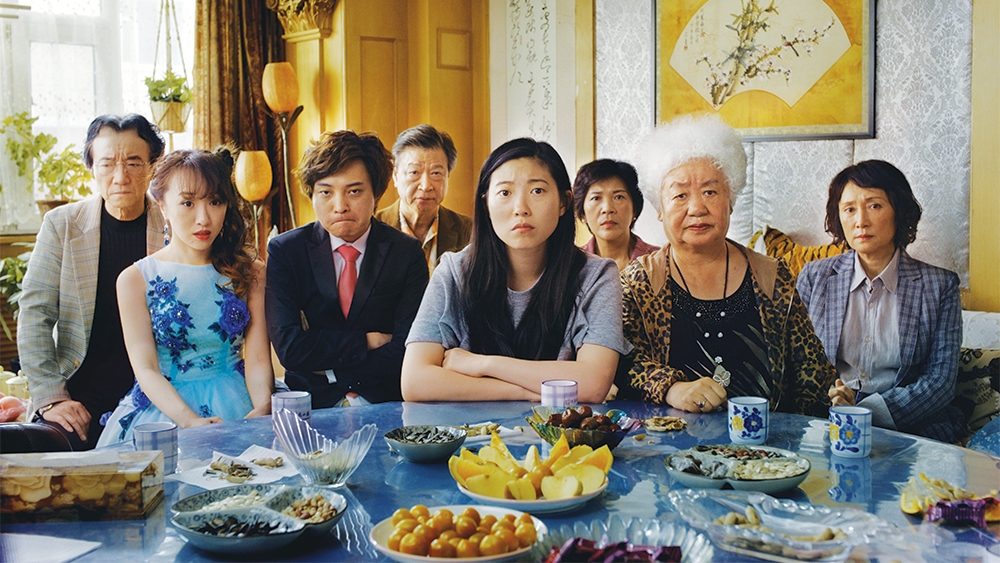 Help Support The InSession Film Podcast
If you want to help support us, there are several ways you can help us and we'd absolutely appreciate it. Every penny goes directly back into supporting the show and we are truly honored and grateful. Thanks for your support and for listening to the InSession Film Podcast!
VISIT OUR DONATE PAGE HERE