Podcast: Non-Stop, Top 3 Worst Oscar Winners, Latest News – Episode 54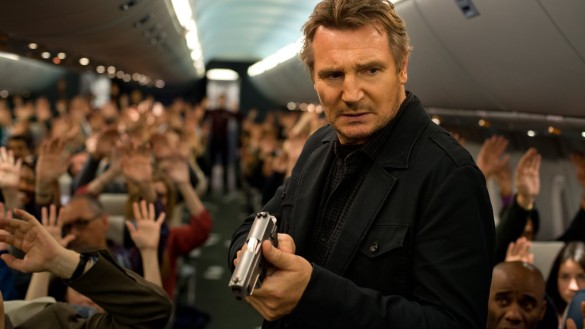 This week on the InSession Film Podcast, Tim from the great First Time Watchers podcast joins to help review Liam Neeson's latest action-thriller, Non-Stop. What about Non-Stop though!? I promise, that makes sense later. Moving on, since we recorded on Oscar-Sunday, we hand out our Top 3 Worst Oscar Winners and since The Academy is notorious for bad picks, there were a lot to choose from. We also discuss some of the latest movie news including The Independent Spirit Awards and per usual, we finish off the show with films we've seen over the last week.
Once again, Blake was not able to be on the show this week. He's been in the hospital lately so please keep him in your thoughts as he's recovering from a serious illness. However, Tim was able to take co-host duties this week and he was an absolute wonderful guest. Tim is always great to talk to and his podcast is one we highly recommended. You've heard that a thousand times if you've listened to the show before, but it's because it's true.
Anyway, we hope you have fun listening to this week's podcast. Check it out and let us know what you think in the comment section below. Hope you enjoy and thanks for listening!
– Non-Stop Movie Review (3:41)
Grades
JD: B-
Tim: B
– Top 3 Worst Oscar Winners (31:57)
The Academy is notorious for having horrible picks in many different categories throughout the years and while some aren't as big of a deal, others are just outrageous. For our Top 3, we didn't just focus on one category but all of them were eligible. Don't get me wrong, The Academy isn't always wrong but sometimes you wonder what in the world they were thinking. Of course, there's other political reason that come into the debate as well, which Tim and JD dive into. How does Alfred Hitchcock never win an Oscar? How is that humanly possible?
What would be your Top 3?
RELATED: Listen to Episode 53 of the InSession Film Podcast!
– Latest Movie News (51:30)
For our movie news this week, we dive into some sad news to start but quickly move into some really fun and exciting things after honoring the great Mr. Harold Ramis. Over the weekend was the Independent Spirit Awards as well and it was great to see some small films from 2013 get some love. 2013 was a great year for independent film and many of them could of received Big Boy nominations as well.
– RIP Harold Ramis
– New Godzilla trailer
– New Matrix Trilogy in the works
– Independent Spirit Awards
– Movies We've Seen This Week (1:08:44)
JD: Casablanca, Patriot Games, The Last Samurai, Goodfellas, Pulp Fiction, The Lego Movie, Bottle Rocket, Dirty Wars, The Square, Adult World, The Wind Rises
Tim: The Wire, Being John Malkovich, Prime Suspect, You're Next
– Music
Non-Stop – John Ottman
Surf Rider – The Lively Ones
Soloman – Hans Zimmer
Everything is AWESOME!!! – Digital Underground
The Return of the Eagle – Atli Örvarsson
Subscribe to our Podcasts RSS
Subscribe to our Podcasts on iTunes
Listen on Stitcher
InSession Film Podcast – Episode 54