Podcast: Muppets Most Wanted, Divergent – Extra Film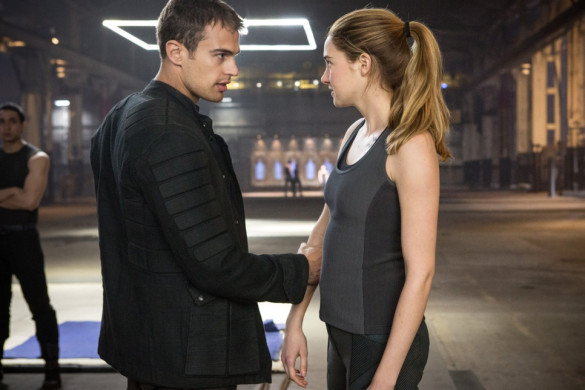 This week on the InSession Film Podcast: Extra Film segment, Mark Hobin from fastfilmreviews.com joins us in the first half as we discuss Muppets Most Wanted, starring Ricky Gervais, Ty Burrell, Tina Fey and our beloved muppets. The second half of our show takes an interesting turn as Brandi Woodrum joins us to discuss Divergent, which turns into a pretty interesting conversation and debate over the premise of the film.
Both Mark and Brandi were fantastic guests and we had some great movie discussion over both films. And as you'll hear in both segments of the show, we'd love to hear from you. Let us know what your favorite Muppet cameo is and you have to pick a side between Brandi and JD. Tweet us and let us know who won the debate.
Anyway, we hope you have fun listening to this week's Extra Film segment. Check out the show and let us know what you think in the comment section below. Hope you enjoy and thanks for listening!
– Muppets Most Wanted Movie Review (5:16)
Grades
JD: B+
Mark: B-
– Divergent Movie Review (29:29)
Grades
JD: C
Brandi: B+
– Music
We're Doing A Sequel – The Muppets
Choosing Dauntless – Junkie XL
The Return of the Eagle – Atli Örvarsson
We try to make this the best movie podcast we possibly can and we hope you enjoy them. Be sure to subscribe on iTunes and Stitcher and please leave us a review on iTunes. You can also find us on Soundcloud and TuneIn Radio as well. We really appreciate all your support.
Subscribe to our Podcasts RSS
Subscribe to our Podcasts on iTunes
Listen on Stitcher
Muppets Most Wanted, Divergent – Extra Film
Mobile App
To hear this Extra Film episode and everything else we do, download our apps on the Amazon Market for Android and the Podcast Box app on IOS devices. The mobile app covers all of our main shows, bonus podcast's and everything else relating to the InSession Film Podcast. Thanks for your wonderful support!
Help Support The InSession Film Podcast
If you want to help support us, there are a couple of ways you can help. You can buy any of our awesome premium bonus podcasts for just a small donation of $0.99 or you can sign up to our brand new Donate Per Show platform. If you sign up to donate per show, you'll receive some cool free gifts and the gifts get better and better as the levels get deeper. If you'd like to Donate Per Show, click here.
For more details and information or if you'd like to donate another way, please visit our Donate page here. Every penny goes directly back into supporting the show and we are truly honored and grateful. Thanks for your support and for listening to the InSession Film Podcast!