Podcast: McCabe and Mrs. Miller / Bad Education – Extra Film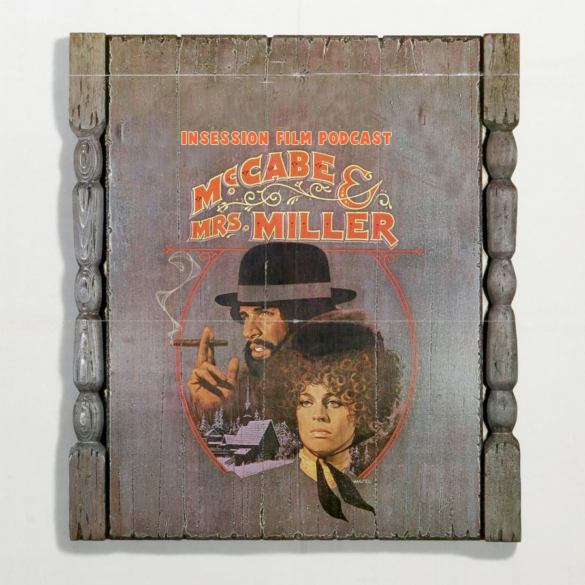 This week on Extra Film, Ryan and Jay discuss the next film in their Robert Altman Movie Series with McCabe and Mrs. Miller and they also review HBO's Bad Education!
With two films down in the series so far, Robert Altman has proven to be a great choice for the guys to cover over these troubling times. With McCabe and Mrs. Miller, Altman creates one of the best westerns ever made and a picture that awe both Extra Film co-host. With mid spoilers and a more than in-depth discussion, the guys provide context to another Altman masterpiece.
Then, the discussion moves to Bad Education, a film that's being talked about as one of the best films of 2020. Released on HBO, it follows the story of the biggest public school embezzlement scandal in American history. Led by a career-best performance for Hugh Jackman and a stellar supporting cast, Bad Education deliveries a lively debate amongst the guys over the message of the film.
Thanks for listening!
– Movie Review: McCabe and Mrs. Miller (3:44)
Director: Robert Altman
Screenplay: Robert Altman, Brian McKay
Stars: Warren Beatty, Julie Christie, René Auberjonois
– Movie Review: Bad Education (55:13)
Directors: Cory Finley
Screenplay: Mike Makowsky
Stars: Hugh Jackman, Allison Janney, Geraldine Viswanathan, Rafael Casal, Ray Romano
– Music
The Stranger Song – Leonard Cohen
White Flag – Dido
The Return of the Eagle – Atli Örvarsson
We try to make this the best movie podcast we possibly can and we hope you enjoy them. Subscribe today on iTunes, Spotify or Stitcher, and please leave us a review on iTunes. You can also find us on Soundcloud, PlayerFM and TuneIn Radio as well. We really appreciate all your support of the InSession Film Podcast.
Subscribe to our Podcasts RSS
Subscribe to our Podcasts on iTunes
Listen on Spotify
Listen on Stitcher
McCabe and Mrs. Miller / Bad Education – Extra Film
Mobile App
To hear this Extra Film episode and everything else we do, download our apps on the Amazon Market for Android and the Podcast Box app on IOS devices. The mobile app covers all of our main shows, bonus podcast's and everything else relating to the InSession Film Podcast. Thanks for your wonderful support and for listening to our show. It means the world to us!