This podcast is brought to you by Patreon.com and our awesome listener's like you. Sign up today and get gifts from us for your support!
This week on the InSession Film Podcast, Diego Crespo from Audiences Everywhere joins us to discuss Ron Howard's latest film, In the Heart of the Sea, starring Chris Hemsworth. We also discuss our Top 3 discoveries of 2015 and we finish of our Star Wars Movie Series with Episode VI: Return of the Jedi.
Big thanks to Diego for joining us this week, who was fan-freakin-tastic for his first guest appearance on the show. We are huge fans of Audiences Everywhere and anytime we can get one of their guys or gals on the show, we are very happy and Diego was no exception. This was a really fun show discussing Ron Howard and Star Wars. We defended Return of the Jedi like…well Jedi's.
Anyway, check out this week's show and let us know what you think in the comment section. Thanks for listening and thanks for supporting of the InSession Film Podcast!
– In the Heart of the Sea Movie Review (9:30)
Grades
JD: B
Brendan: B
Diego: C
– Top 3 Discoveries of 2015 (41:33)
This week, we continued our look back at 2015 as we discussed our favorite discoveries of 2015. This could be any actor/actress, director, composer or anyone in the industry that was a new discovery for us. Perhaps it was an up and comer or someone who has been around for awhile but really stood out this year for whatever reason. We even had a few re-discoveries that was fun to talk about. That being said, what would be your Top 3?
Top 3 Sponsor: First Time Watchers Podcast
[divider]
RELATED: Listen to Episode 146 of the InSession Film Podcast where we discussed Brooklyn!
[divider]
– Star Wars Movie Series: Return of the Jedi (1:22:51)
Grades
JD: A+
Brendan: A+
Diego: A+
– Music
The Knockdown – Rogue Baños
Detroit – Disasterpiece
Main Title/Approaching The Death Star – John Williams
The Return of the Eagle – Atli Örvarsson
Subscribe to our Podcasts RSS
Subscribe to our Podcasts on iTunes
Listen on Stitcher
InSession Film Podcast – Episode 147
[divider]
Next week on the show:
Main Review – Star Wars: The Force Awakens
Top 3 – Star Wars Moments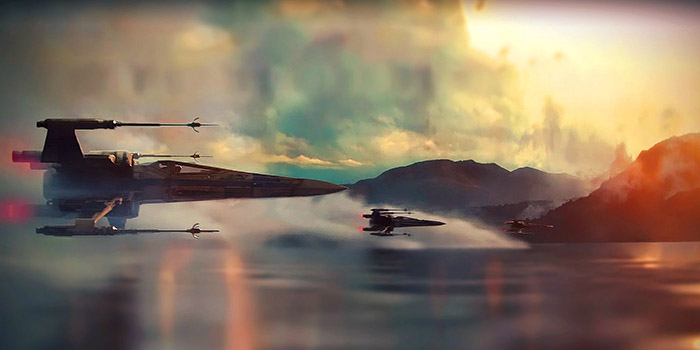 [divider]
Help Support The InSession Film Podcast
If you want to help support us, there are several ways you can help us and we'd absolutely appreciate it. Every penny goes directly back into supporting the show and we are truly honored and grateful. Thanks for your support and for listening to the InSession Film Podcast!
VISIT OUR DONATE PAGE HERE
[divider]