This week's episode is brought to you by Gamefly. Sign up today and get your first month free!
This week on the InSession Film Podcast, we review/debate Scott Cooper's new film Hostiles starring Christian Bale, and we discuss our Top 5 best scenes of 2017!
Well, this is it, our last show of our 2017 campaign. Next week is our Awards Show and Top 10, and we are super excited. We end on an interesting note too, as we heavily disagree on Hostiles before raving in agreement about our favorite moments that film had to offer this last year. We also give some reactions to the Golden Globes and we talk about the best western films in the 2000's so far for our poll.
On that note, check out this week's show and let us know what you think in the comment section. Thanks for listening and for supporting the InSession Film Podcast!
– Movie Review: Hostiles (4:32)
Grades
Brendan: C
JD: A-
– Top 5 Best Scenes of 2017 – Part 1 (40:06)
Of all the year end Top lists we do, this one is arguably the most difficult, but it's also the most rewarding. These are the moments that moved us the most, were the most thought-provoking and will come to define 2017 in film. There are countless individual scenes that could qualify for this list, but that's what makes this list exciting in the end. Given that there are so many to choose from, the scenes that do make our list carry a lot of weight with us. That said, what would be your top 5?
Top 5 Sponsor: First Time Watchers Podcast
[divider]
RELATED: Listen to Episode 255 of the InSession Film Podcast where we discussed Call Me By Your Name!
[divider]
– Top 5 Best Scenes of 2017 – Part 2 (1:15:08)
To finish off the show this week, we round out our conversation of Best Scenes by giving our #2 and #1 picks – the very best moments of the year for us.
– Music
Rosalee Theme – Max Richter
Mystery of Love – Sufjan Stevens
Home – Hans Zimmer
The Return of the Eagle – Atli Örvarsson
Subscribe to our Podcasts RSS
Subscribe to our Podcasts on iTunes
Listen on Spotify
Listen on Stitcher
InSession Film Podcast – Episode 256
[divider]
Next week on the show:
2017 Awards / Top 10 Movies of 2017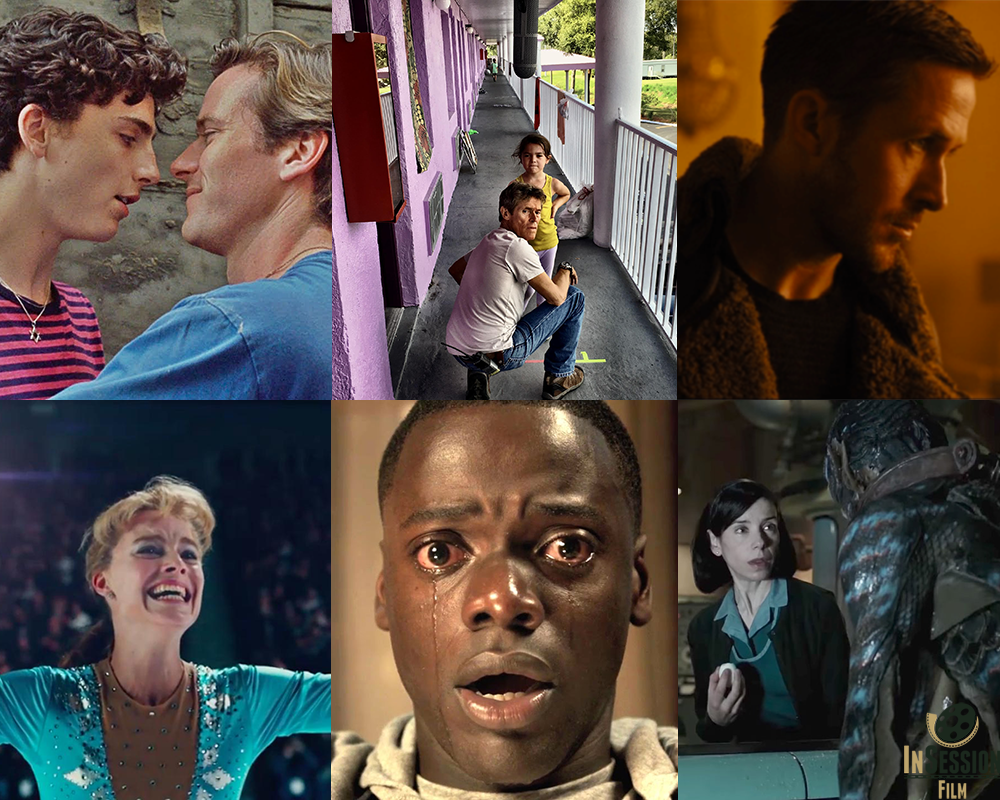 [divider]
Help Support The InSession Film Podcast
If you want to help support us, there are several ways you can help us and we'd absolutely appreciate it. Every penny goes directly back into supporting the show and we are truly honored and grateful. Thanks for your support and for listening to the InSession Film Podcast!
VISIT OUR DONATE PAGE HERE