List: Top 5 Best Scenes of 2017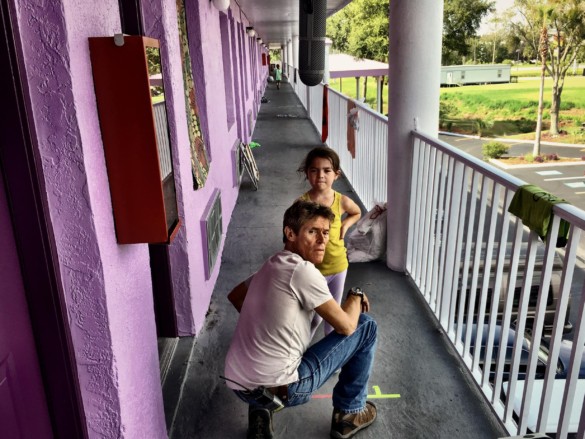 This week on Episode 256 of the InSession Film Podcast, we discussed our the best movie scenes of 2017. Of all the year end Top 3's we do, this one is arguably the most difficult, but it's also the most rewarding. These are the moments that moved us the most, were the most thought-provoking and will come to define 2017 in film. There are countless individual scenes that could qualify for this list, but that's what makes this list exciting in the end. Given that there are so many to choose from, the scenes that do make our list carry a lot of weight with us. On that note, what scenes would make your list? Here are the one's that made ours:
**Please keep in mind that we each had different criteria for our selections**
JD
1) Mr. Perlman's Monologue / Elio's Reflection by Fireplace – Call Me By Your Name
2) Airport Drop-Off – Lady Bird
3) Ending Sequence – The Florida Project
4) Farrier Lands Spitfire – Dunkirk
5) No Man's Land – Wonder Woman
Brendan
1) Mr. Perlman's Monologue / Elio's Reflection by Fireplace – Call Me By Your Name
2) Hotel Breakfast – The Florida Project
3) Pen Drop – Your Name
4) An Act of Nature Intervenes – War for the Planet of the Apes
5) Drunken Dress-ware – Phantom Thread
Honorable Mentions (Combined)
Final Scene – Get Out
Rod's Phone Calls – Get Out
Pie Scene / I Get Overwhelmed – Ghost Story
Throne Room – The Last Jedi
Ending – The Red Turtle
Creeper on Property – The Florida Project
Statue – Call Me By Your Name
Fight – Phantom Thread
Casey Explaining Architecture – Columbus
Bid Farwell – Columbus
Flint's Tragedy – Jane
One-shot Action Scene – Atomic Blonde
Georgie's Death – It
Kitchen Revelation – Band Aid
Hospital Emotion – Book of Henry
Decision to Publish – The Post
Bathroom Sex Scene – The Shape of Water
Sign Language "F*** You" – The Shape of Water
Mirror – I, Tonya
K finding out who he is / Tears in the Rain – Blade Runner 2049
Caesar's Liberation – War for the Planet of the Apes
Barn – Mudbound 
Brother's Fight on Lawn – The Meyerowitz Stories
Logan / Laura Revelation – Logan
The Play – Wonder
Texting – Personal Shopper
Haunted House – Personal Shopper
Remember Me – Coco 
Final Shot of Milne + Christopher – Goodbye Christopher Robin
Terry Notary – The Square 
Baby Sequence – mother!
Ending Tragedy – The Lost City of Z
Ending Sacrifice – Brawl in Cell Block 99
Hotel – Detroit 
Bench Conversation – Molly's Game
Russian Roulette – The Killing of a Sacred Deer
Museum – Wonderstruck 
Opening Getaway – Baby Driver
Hopefully you guys enjoyed our lists and if you agree or disagree with us, let us know in the comment section below. There are so many other scenes that we wanted to mentioned, but let alone others that were more on your radar. That is to say, your list could look very different than ours given the amount of great scenes we saw in 2017. That being said, what would be your Top 5? Leave a comment in the comment section or email us at [email protected].
For the entire podcast, click here or listen below.
For more lists done by the InSession Film crew and other guests, be sure see our Top 3 Movie Lists page.