Podcast: Diane / The River and the Wall – Extra Film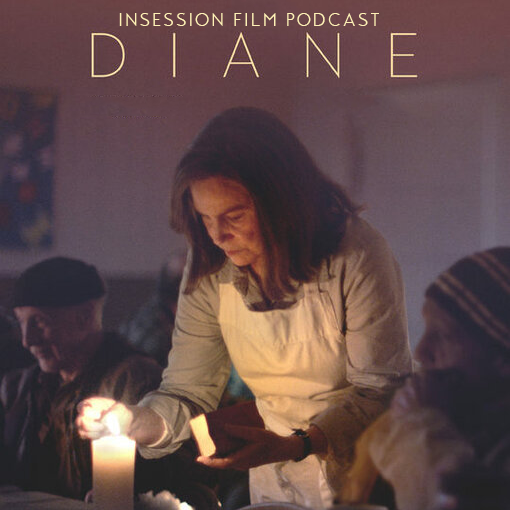 This week on the InSession Film Podcast: Extra Film segment, Ryan and Jay discuss Kent Jones' Diane and a small documentary from Ben Masters, The River and the Wall.
Jay has returned from vacation to discuss two of the smaller films Extra Film has covered in recent memory. Diane follows a woman who fills her days helping others and desperately attempting to bond with her drug-addicted son. As these pieces of her existence begin to fade, she finds herself confronting memories she'd sooner forget than face. Mary Kay Place gives a powerful lead performance in Kent Jones' narrative feature debut, but what did the guys think about it, overall?
Then, the guys review The River and the Wall, a documentary that premiered to rave reviews at SXSW. What could have been a preachy, political documentary about the border wall takes a much more humanist approach, showing the impacts of the proposed wall on the wildlife and citizens of the surrounding areas. It was certainly a surprise for at least one reviewer. Listen to find out who!
On that note, have fun with this week's Extra Film segment and let us know what you think in the comment section below. Thanks for listening!
– Movie Review: Diane (8:15)
Director: Kent Jones
Writer: Kent Jones
Stars: Mary Kay Place, Jake Lacy, Estelle Parsons
– Movie Review: The River and the Wall (38:05)
Director: Ben Masters
– Music
Piano Improv – Jeremiah Bornfield
Running the Rapids – Noah Sorota
The Return of the Eagle – Atli Örvarsson
We try to make this the best movie podcast we possibly can and we hope you enjoy them. Subscribe today on iTunes, Spotfiy or Stitcher, and please leave us a review on iTunes. You can also find us on Soundcloud, PlayerFM and TuneIn Radio as well. We really appreciate all your support of the InSession Film Podcast.
Subscribe to our Podcasts RSS
Subscribe to our Podcasts on iTunes
Listen on Spotify
Listen on Stitcher
Diane / The River and the Wall – Extra Film
Mobile App
To hear this Extra Film episode and everything else we do, download our apps on the Amazon Market for Android and the Podcast Box app on IOS devices. The mobile app covers all of our main shows, bonus podcast's and everything else relating to the InSession Film Podcast. Thanks for your wonderful support and listening to our show. It means the world to us!