Podcast: Detective Pikachu / Top 3 Movie Detectives – Episode 325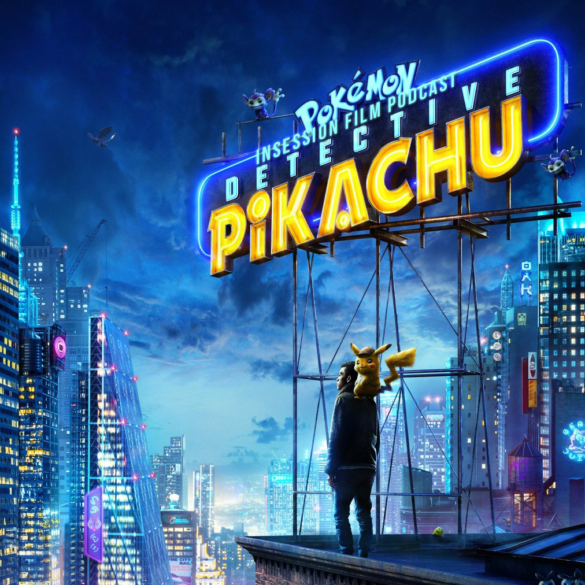 This week's episode is brought to you by Patreon and our awesome listener's like you. Sign up today and get some awesome rewards! This week's show is also brought to you by Live Stream for the Cure. Donate today and stay tuned for the live show on May 18th!
This week on the InSession Film Podcast, Aaron White from Feelin' Film joins us to review Detective Pikachu and discuss our Top 3 movie detectives! Brendan and JD also give their thoughts on Extremely Wicked, Shockingly Evil, and Vile and the documentary Amazing Grace.
Big thanks to Aaron for joining us this week, his first appearance on the Main Show but his second overall guest spot as he was on the show last year for our review of The Rider. We were especially grateful to have him on this week though as Aaron is a big Pokémon fan, and his excitement for Detective Pikachu was palpable. So needless to say, the conversation was quite interesting. Also fair warning for those who really enjoyed Extremely Wicked, Shockingly Evil, and Vile.
That said, check out this week's show and let us know what you think in the comment section. Thanks for listening and for supporting the InSession Film Podcast!
– Movie Review: Detective Pikachu (5:26)
Director: Rob Letterman
Writers: Dan Hernandez, Benji Samit, Rob Letterman, Derek Connolly
Stars: Ryan Reynolds, Justice Smith, Kathryn Newton
– Notes / Extremely Wicked, Shockingly Evil, and Vile / Amazing Grace (49:23)
There has been a lot of talk about Extremely Wicked, Shockingly Evil, and Vile and Zac Efron's performance, so we decided to weigh in on the anticipated Netflix film. We also give some brief thoughts on the Aretha Franklin documentary, Amazing Grace, a film that leaves us in a weird space.
RELATED: Listen to Episode 322 of the InSession Film Podcast where we discussed our newly revised Top 10 Movies of 2014!
– Top 3 Movie Detectives (1:18:20)
Movie detectives are about as old as film itself. There are legendary characters that fall under the brand of "detective" as mystery and thrill help make up the backbone of many dramas. Whether it be classic noir, neo-noir or contemporary crime thrillers, there are so many characters to choose from for this exercise and we had a ton of fun with this list. That said, what would be your Top 5?
Top 3 Sponsor: First Time Watchers Podcast
– Music
Ryme City – Henry Jackman
Discombobulate – Hans Zimmer
Eddie's Theme – Alan Silvestri
The Return of the Eagle – Atli Örvarsson
Subscribe to our Podcasts RSS
Subscribe to our Podcasts on iTunes
Listen on Spotify
Listen on Stitcher
InSession Film Podcast – Episode 325
Next week on the show:
Main Review: John Wick: Parabellum
Top 3: TBD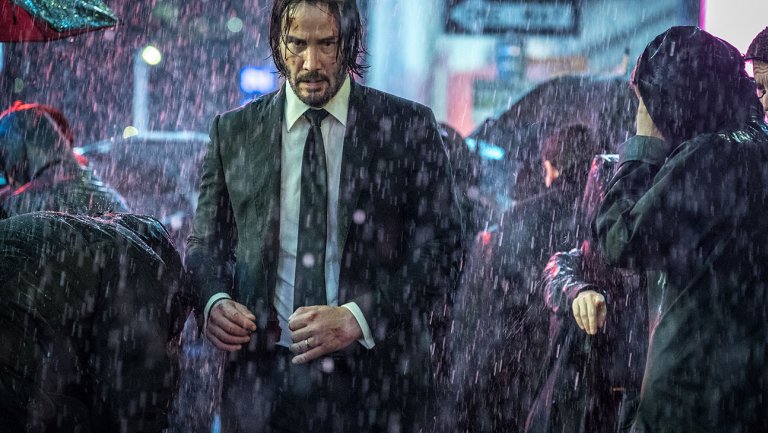 Help Support The InSession Film Podcast
If you want to help support us, there are several ways you can help us and we'd absolutely appreciate it. Every penny goes directly back into supporting the show and we are truly honored and grateful. Thanks for your support and for listening to the InSession Film Podcast!
VISIT OUR DONATE PAGE HERE