Podcast: Cloud Atlas / The World to Come – Extra Film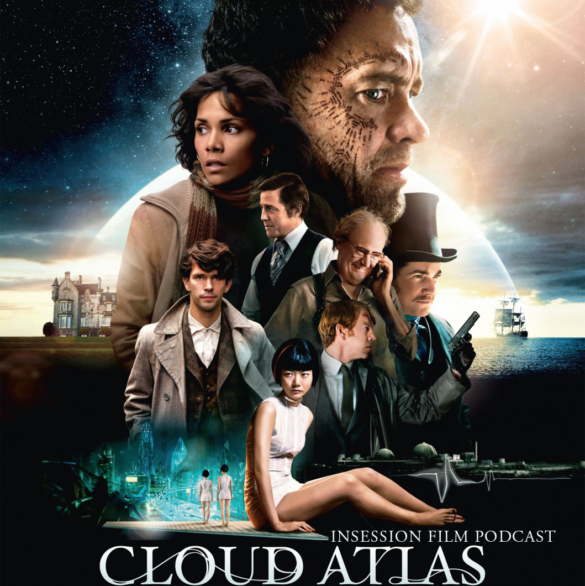 On this week's Extra Film Podcast, following their love fest for Speed Racer, the Extra Film boys take a deep look at the sisters next project, Cloud Atlas. Based on the novel of the same name, the film weaves six narrative stories together to connect people and time as one interlocking story. While Jay and Ryan might not be high on the film, that's where Kevin comes in to bring balance and present the film as one of the most enriching films in the series so far. Regardless of how you feel about the movie, Ryan, Jay, and Kevin's conversation was truly a great one and we thank Kevin for coming on the show again!
In the back half of the episode, the guys take a look at the latest indie drama, The World to Come. Showcasing a stellar cast, the film suffers from familiar projects released over the last couple of years and doesn't speak to the characters on screen or the story at large. This review is on the shorter side, mostly because well, the movie is just fine for the guys and there isn't much to say about it other than Vanessa Kirby steals the show again.
On that note, thanks for listening and enjoy this week's Extra Film!
– Movie Review: Cloud Atlas (5:25)
Director: Tom Tykwer, Lana Wachowski, Lilly Wachowski
Screenplay: Tom Tyker, Lana Wachowski, Lilly Wachowski, David Mitchell (novel)
Stars: Tom Hanks, Halle Berry, Hugh Grant
– Movie Review: The World to Come (1:15:09)
Director: Mona Fastvold
Screenplay: Ron Hansen, Jim Shepard
Stars: Katherine Waterston, Vanessa Kirby, Christopher Abbott
– Music
The Cloud Atlas Sextet – Tom Tykwer, Johnny Klimek, Reinhold Heil
The World to Come – Josephine Foster, Daniel Blumberg
The Return of the Eagle – Atli Örvarsson
We try to make this the best movie podcast we possibly can and we hope you enjoy them. Subscribe today on iTunes, Spotify, or Stitcher, and please leave us a review on iTunes. You can also find us on Soundcloud, PlayerFM, and TuneIn Radio as well. We really appreciate all your support of the InSession Film Podcast.
Subscribe to our Podcasts RSS
Subscribe to our Podcasts on iTunes
Listen on Spotify
Listen on Stitcher
Speed Racer / In & Of Itself – Extra Film
To hear this Extra Film episode and everything else we do, download our apps on the Amazon Market for Android and the Podcast Source app on IOS devices. The mobile app covers all of our main shows, bonus podcasts and everything else relating to the InSession Film Podcast. Thanks for your wonderful support and for listening to our show. It means the world to us.