Podcast: Speed Racer / In & Of Itself – Extra Film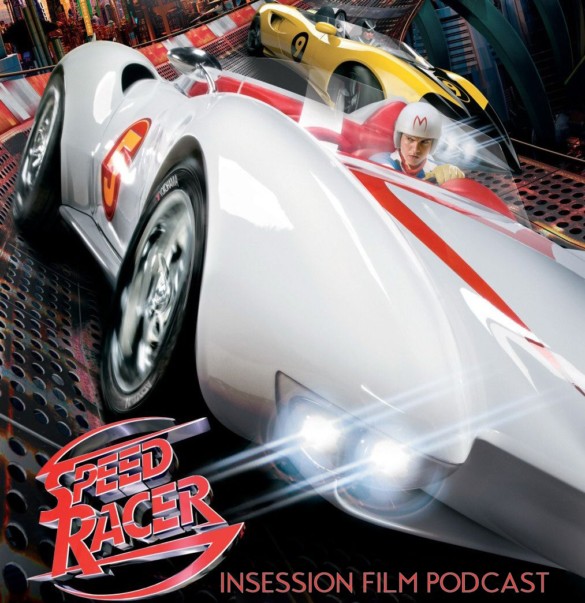 On this week's Extra Film, Ryan and Jay continue their Wachowski Sisters Movie Series with Speed Racer, and they also the documentary, In & Of Itself.
After finishing the Matrix trilogy, the Wachowski Sisters set their eyes on a live-action version of the manga cartoon Speed Racer, and set it up with an all-star cast. Though it had an impressive ensemble, and dazzling special effect that still hold up today, Speed Racer was a financial failure and tanked before it could the franchise could even start. But with all that said, Ryan and Jay look back fondly on the film and think it is another masterpiece from the Wachowskis.
In the back half of the episode, the boys talk about the documentary, In & Of Itself. Following the live performances of the magician Derek DelGaudio, we get less of a magic show and more of a look at a person searching for who they really are, and the audience watching his show. It's a really special film and the guys were happy to cover it.
Thanks for listening!
– Movie Review: Speed Racer (5:02)
Director: Lana Wachowski, Lilly Wachowski
Screenplay: Lana Wachowski, Lilly Wachowski
Stars: Emile Hirsch, Christina Ricci, John Goodman, Susan Sarandon, Matthew Fox
– Movie Review: In & Of Itself (59:12)
Director: Frank Oz
– Music
Speed Racer Theme – Michael Giacchino
It's Magic – Pilot
The Return of the Eagle – Atli Örvarsson
We try to make this the best movie podcast we possibly can and we hope you enjoy them. Subscribe today on iTunes, Spotify, or Stitcher, and please leave us a review on iTunes. You can also find us on Soundcloud, PlayerFM, and TuneIn Radio as well. We really appreciate all your support of the InSession Film Podcast.
Subscribe to our Podcasts RSS
Subscribe to our Podcasts on iTunes
Listen on Spotify
Listen on Stitcher
Speed Racer / In & Of Itself – Extra Film
To hear this Extra Film episode and everything else we do, download our apps on the Amazon Market for Android and the Podcast Source app on IOS devices. The mobile app covers all of our main shows, bonus podcasts and everything else relating to the InSession Film Podcast. Thanks for your wonderful support and for listening to our show. It means the world to us.